Sex offender moves to Valley
Man has history of kidnapping, forcing girls into prostitution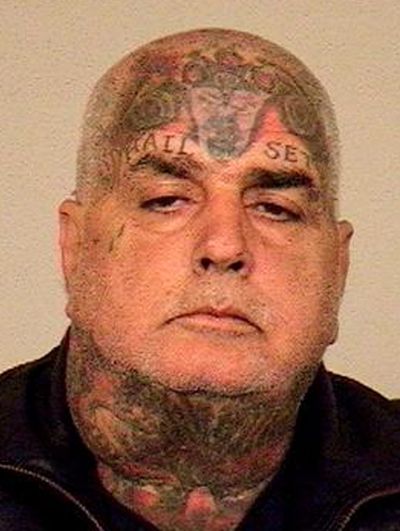 A man with a history of devil worship who kidnapped girls and forced them into prostitution has moved to Spokane Valley.
Danny "Triple 6" Walter Schertz, 61, has been living at a motel on East Sprague Avenue since arriving from San Antonio on May 1, according to the Spokane County Sheriff's Office.
Schertz is a level 3 sex offender, the classification considered the most likely to reoffend. He said in a brief telephone interview that he moved here from Texas to be closer to his daughter, Gypsy A. Neff, a Spokane woman who triggered the rewrite of the city's prostitution ordinance when her 2001 conviction was overturned by the state Supreme Court.
The two are paying the weekly rate at Maple Tree Motel and RV Park, 4824 E. Sprague Ave., a hotel employee confirmed.
Schertz spent nine years in a federal prison following a cross-country trek with a 16-year-old girl he kidnapped in Mississippi and pimped at truck stops from Tennessee to California, documents show.
His 1996 conviction on kidnapping and transportation of a minor for immoral purposes followed years of arrests for similar crimes dating to 1967 and stretching across at least three states.
Because he's considered transient and likely to reoffend, Schertz is required to check in with the Sheriff's Office's sex crimes unit at least once a week until he establishes a permanent residence.
Schertz has fulfilled all conditions of his previous sentence and is not suspected of any wrongdoing. He left Texas late last month after completing five years of supervised probation.
But the Sheriff's Office notifies the public as a matter of routine each time a level 3 sex offender registers at a new address in Spokane County.
"Obviously with him it's necessary to let the public know," said sheriff's Detective John Grandinetti.
Schertz has tattoos covering his body, including the satanic phrase "Hail Set" across his forehead.
His interest in Satan led him to Mississippi, where he met the girl he kidnapped, according to a 1995 Los Angeles Times article. Schertz planned to set up a satanic church there but met three children who wanted to run away and set out with them for Memphis, Tenn., according to the article, which cited FBI investigative reports.
One returned to Mississippi, the article said, leading to Schertz's arrest by federal agents as he was on his way to visit his wife at a strip club where she worked in the San Bernardino, Calif., area.
That article cites federal court documents that say Schertz gave the girl a "slave bracelet" and forced her to get a satanic tattoo while controlling her with threats and talk of his satanic powers. The two became intimately involved as Schertz was using a trucker call radio to advertise the girl as a prostitute, according to the news accounts.
Schertz returned to Oxford, Miss., where a plea deal was struck that sent him to prison in 1996. His prison sentence was his third since his first arrest in San Francisco in 1967 on suspicion of rape, contributing to the delinquency a minor and bringing a minor across state lines for immoral purposes, records show.
In 1976, Schertz was released from a Texas prison after serving five years for aggravated kidnapping with intent and sexual assault.
He was arrested months later in San Bernardino on charges of contributing to the delinquency of a minor and pimping and pandering, but was convicted of only the contributing charge and served 90 days in jail.
The following year, he was sentenced to prison in Minnesota on a charge related to procuring prostitution, according to the Minnesota Department of Corrections.
He was paroled 13 months later in July 1978 but returned twice for parole violations, according to the department.
"He just kind of went from one place to another, and I doubt the states tied it together," Grandinetti said.
Schertz left San Antonio on April 22, according to the Texas Sex Offender Registry. He was required to check in with the San Antonio Police Department four times a year, which the department said he did consistently.
"Maybe he's done with this behavior and he's trying to start over," Grandinetti said. "Hopefully, he is."
---