News > Spokane
In brief: Protesters hold anti-torture rally
Fri., May 22, 2009
About a dozen people gathered Thursday at the corner of Washington Street and Riverside Avenue for an anti-torture rally, urging punishment for two Spokane psychologists said to be key developers of the CIA's interrogation program.
Organized by the Peace and Justice Action League of Spokane, the protesters waved signs outside the American Legion Building, where psychologists Bruce Jessen and James Mitchell lease space on the third floor.
PJALS organized a similar protest in 2007, after The Spokesman-Review and three national magazines reported that the Spokane-based psychologists' work for the CIA was under investigation by the Senate Armed Services Committee.
Beginning in 2002, the CIA hired Mitchell and Jessen to train interrogators in techniques including waterboarding, sleep deprivation and pain.
Spokane County
Police release photo in attempted robbery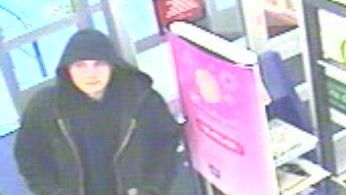 Detectives have released a surveillance photo of a man they say was talked out of robbing a Walgreens by an employee last week.
The photo shows a young man in a dark hooded jacket and blue jeans entering the drugstore at 7905 N. Division St. about 8 p.m. on May 13.
The man handed the employee a note demanding drugs but wadded it up and walked out of the store after the employee asked him "if he really wanted to go through with the robbery," according to the Spokane County Sheriff's Office.
The man is described as white, between 20 and 30 years old, 5-foot-8 and 175 pounds. He speaks with a Russian or Eastern European accent and has a star or cross tattooed on his left cheek beneath his eye, the Sheriff's Office said.
Anyone with information is asked to call Crime Check at (509) 456-2233.
Colville
DSHS unveils plan for office
The Washington Department of Social and Health Services announced on Thursday a plan of action to correct problems at its Colville office of the Division of Children and Family Services identified in two recent reports.
Those steps include mediation with the Stevens County Court Appointed Special Advocate office.
DSHS already has appointed a new administrator of the Colville office, Kris Randall.
"We are taking action immediately to improve the practice of the Colville office and reaching out to community partners to better serve the children and families in the area," interim Assistant Secretary Randy Hart said in a news release.
The action plan comes in response to findings by the Office of the Family and Children's Ombudsman and by DSHS that there is "an environment of mistrust" of the Colville office, which serves Stevens, Ferry and Pend Oreille counties.
KALISPELL, Mont.
Five plead guilty in meth ring
Five people who funneled methamphetamine from Spokane to northwestern Montana have pleaded guilty to federal narcotics charges.
Prosecutors say the drug ring moved several pounds of drugs weekly into Flathead and Lincoln counties.
The commander of the Northwest Montana Drug Task Force, Russ Papke, says the bust "made a significant impact on methamphetamine availability" in the Flathead Valley.
A federal judge in Missoula set September sentencing dates for three Spokane-area residents: 34-year-old Jamie Lake, 35-year-old Donovan Dehnel and 39-year-old Daniel Bennett.
Two Kalispell residents – 38-year-old Scott Shirley and 29-year-old Justin Hessler – will also be sentenced in September.
All pleaded guilty on May 15 to conspiracy to distribute methamphetamine.
A sixth man, 25-year-old Christopher Fraleigh of Kalispell, pleaded guilty in April to the same charge.
Spokane
Reward offered in home robbery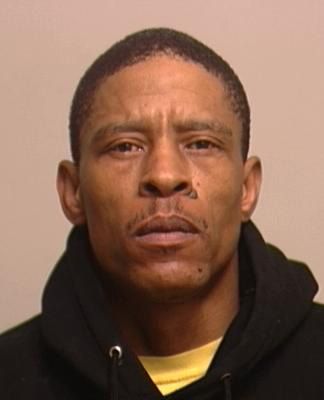 Crime Stoppers of the Inland Northwest is offering a cash reward for information that leads to the arrest of a 42-year-old man wanted for his alleged role in a Spokane home invasion robbery.
Armed with pistols, Sammie Lee Gilmore Jr. and another man allegedly robbed an apartment resident on East Hawthorne Road May 6, taking cash, stereo equipment and a laptop, authorities said.
Gilmore is also wanted on a charge of possession of a controlled substance.
He is black, 5 feet 9 inches tall and 170 pounds, with black hair and brown eyes. His last known address is 1805 W. Eighth Ave., Apt. 2.
Anyone with information regarding Gilmore's whereabouts is asked to call (800) 222-TIPS or to www.crimestoppers inlandnorthwest.org.
Tipsters do not have to leave their name to be eligible for the reward, but should leave a code name or number.
From staff and wire reports
Local journalism is essential.
Give directly to The Spokesman-Review's Northwest Passages community forums series -- which helps to offset the costs of several reporter and editor positions at the newspaper -- by using the easy options below. Gifts processed in this system are not tax deductible, but are predominately used to help meet the local financial requirements needed to receive national matching-grant funds.
Subscribe now to get breaking news alerts in your email inbox
Get breaking news delivered to your inbox as it happens.
---