News > Features
It's something he had to do for his country
Sun., May 24, 2009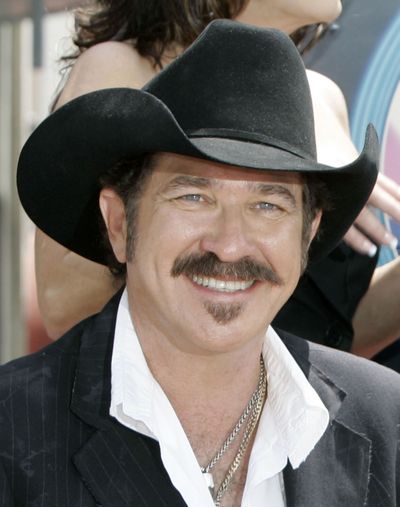 Kix Brooks of the hit duo Brooks & Dunn has visited the dusty military bases in Iraq and Kuwait, seen the armored vehicles and the big transport planes and talked with the men and women in uniform.
None of it left as deep of an impression on him, though, as a letter he received from a friend of Cpl. Jessica Ellis, a medic with the 101st Airborne Division at Fort Campbell, Ky.
Brooks met Ellis while performing for the troops in Iraq last year. She asked about being a country star; he asked about being a medic.
They spoke five or 10 minutes, had their picture taken and that was that – until the letter arrived.
"I opened the envelope and pulled out the picture (of the two of them together), and thought, 'Oh, I remember that smile,' " Brooks recalls.
But as he read, he went cold. The young woman from Bend, Ore., was killed when her vehicle struck an explosive device in May 2008. The blast wounded three other soldiers.
"It made me sick in the stomach to think about a parent having to get this kind of news," says Brooks, the father of two children.
Suddenly, the war felt more real to him than it had before.
"You realize you're in a war zone, but when you're backstage and especially with these nurses and Jessica in particular, who was just like any fun-loving 23-year-old girl and who looked like a college kid … it didn't even seem real," he says.
The letter explained how much Ellis loved country music and enjoyed meeting him, and asked if he would write her family.
He wanted to tell her parents how sorry he was and how proud they should be, but he hesitated.
"I had no idea how her parents felt about it," he says. "People react differently, so I didn't want to say the wrong thing or do the wrong thing not knowing their emotions."
Brooks carried the letter in his briefcase awhile, uncertain what to do about it, until finally he decided to send them an e-mail.
"They responded, and after many e-mails I think I finally got a handle on where their emotions were," he says. "They were obviously very proud of their daughter."
Brooks didn't stop there. He taped a special Memorial Day extension of his weekly radio show, "American Country Countdown," at Fort Campbell, where he talked with Ellis' friends.
"A Salute to America's Heroes" airs this weekend on about 125 stations as well as the Armed Forces Radio Network (in Spokane, today from 8 a.m. to noon on KDRK-FM 93.7).
At the family's request, the show will honor all service men and women, not just Ellis.
Says Brooks: "They felt like, in the spirit of Jessica's memory, she was so much of a team player that they didn't feel like it would be serving her memory to single her out."
The birthday bunch
Actor-comedian Tommy Chong is 71. Musician Bob Dylan is 68. Actor Gary Burghoff ("M*A*S*H") is 66. Singer Patti LaBelle is 65. Actress Priscilla Presley is 64. Actor Alfred Molina is 56. Singer Rosanne Cash is 54. Actress Kristin Scott Thomas is 49. Actor John C. Reilly Actor Eric Close ("Without A Trace") is 42. Country singer Billy Gilman is 21.
Local journalism is essential.
Give directly to The Spokesman-Review's Northwest Passages community forums series -- which helps to offset the costs of several reporter and editor positions at the newspaper -- by using the easy options below. Gifts processed in this system are not tax deductible, but are predominately used to help meet the local financial requirements needed to receive national matching-grant funds.
Subscribe to the Coronavirus newsletter
Get the day's latest Coronavirus news delivered to your inbox by subscribing to our newsletter.
---
Subscribe and log in to the Spokesman-Review to read and comment on this story