News > Nation/World
Sikhs in Austria fight in temple
At least 16 injured by handgun, knives
Mon., May 25, 2009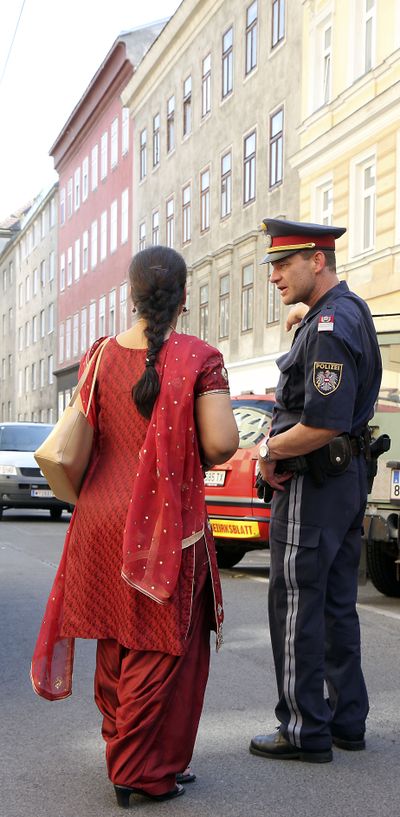 VIENNA, Austria – Sikhs wielding knives and a handgun attacked two preachers at a rival temple in Vienna in a brawl that left one dead today and at least 15 others wounded, police said. A related clash later broke out in northern India.
Witnesses said a group of bearded and turbaned men attacked the religious leaders at the temple in Austria's capital on Sunday and their followers moved to defend them.
The preachers were among the six people who suffered serious wounds and were identified by Indian diplomats and police as Niranjan Das and Sant Rama Nand.
A police official who declined to identify himself said today Nand, 57, died after surgery.
Police spokesman Michael Takacs earlier said the scene was "like a battlefield." Six suspects were in custody with more arrests possible, he said.
Mohnder Ram, a worshipper who said he had lived in Vienna for decades and attended services at the temple every Sunday, said it is run by followers of Shri Guru Ravidas, a 14th-century founder of a Sikh sect called Dera Sach Khand.
Witnesses said the perpetrators were fundamentalist Sikhs from a higher caste, who accused one or both of the preachers of being disrespectful of the Holy Book. Indian news reports said the attackers were incensed that one of the preachers was given a ceremonial shawl considered a high Sikh honor.
Local journalism is essential.
Give directly to The Spokesman-Review's Northwest Passages community forums series -- which helps to offset the costs of several reporter and editor positions at the newspaper -- by using the easy options below. Gifts processed in this system are not tax deductible, but are predominately used to help meet the local financial requirements needed to receive national matching-grant funds.
Subscribe to the Coronavirus newsletter
Get the day's latest Coronavirus news delivered to your inbox by subscribing to our newsletter.
---
Subscribe and log in to the Spokesman-Review to read and comment on this story