Escapee suspected in store burglary
Camera captures theft at Hico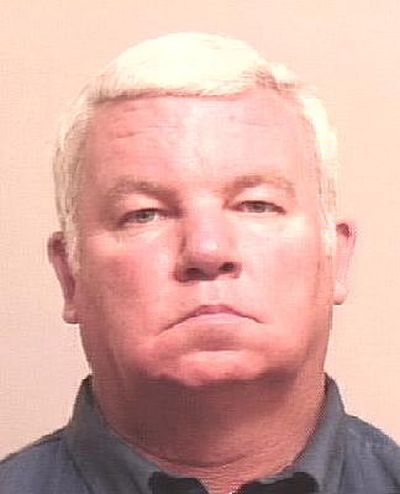 An escapee from Montana with a 30-year local criminal history has been named as a suspect in a daytime burglary caught on video at a Spokane Valley convenience store last month.
James Russell Clemons, 62, is wanted on suspicion of second-degree burglary and first-degree theft after surveillance footage caught a man stealing money April 21 from an office at Hico, 1201 N. Barker Road.
Clemons, who was born in Spokane, walked away from a private prerelease center in Butte in September, according to the Montana Department of Corrections.
He'd served nearly five years in prison after being arrested for disappearing while on parole in 2002, according to the department. His first prison stint in the Big Sky state was a five-year stay beginning in 1990 for forgery and bail jumping.
He faces 10 years in prison for last year's escape, according to the Department of Corrections.
Clemons is also wanted by Snohomish County authorities on suspicion of first-degree theft, according to Crime Stoppers.
Crime Stoppers distributed the surveillance footage of the burglary last week, and a tip identified Clemons, a news release said.
Clemons' crimes date to 1970 and include convictions for posing as an advertising sales representative for the Valley Herald and defrauding a Circle K and Dairy Queen of about $300 in 1982, court records show. Six years later, he was convicted of stealing from a Spokane store where he worked. He already had convictions for second-degree burglary in 1970 in Stevens County, as well as two counts of grand larceny in Spokane County.
Clemons is 5-foot-10 and 200 pounds.
"His hair is gray, and he has blue eyes that gazed into the Hico security camera during the burglary," Sgt. Dave Reagan wrote.
Anyone with information on Clemons' whereabouts is asked to call Crime Stoppers at (800) 222-TIPS or submit the tip online at crimestoppersinlandnorthwest. org.
---