SWAT team finds wanted man wedged in rafters
Discovery follows standoff with experienced suspect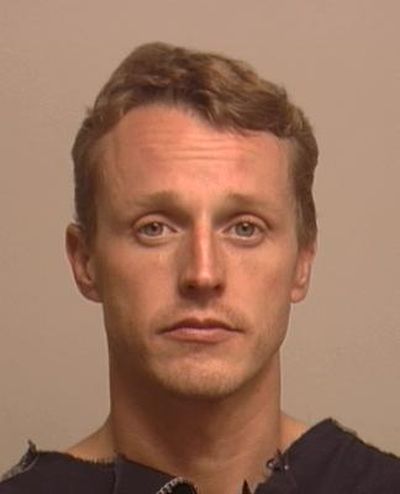 A Spokane County sheriff's SWAT team busted into an apartment Wednesday night after a daylong standoff and found something unusual: a man-size hole in the bathroom ceiling.
"We found him stuffed in a far corner up in the trusses in the rafters," Sgt. Brett Gores said.
They also found a pound and a half of methamphetamine and $8,500 in the apartment, according to the Sheriff's Office.
It was another notable moment in the colorful life of Casey D. Beckham, 33, who's wanted for questioning by the Washington State Patrol after a man on a stolen ATV eluded a ranger in Riverside State Park last month.
Crime Stoppers had been offering a reward for his capture on other charges since March.
Beckham was arrested shortly after 11:30 p.m. Wednesday on a dozen warrants for drug possession, bail jumping, possession of stolen property and escape. He remains in Spokane County Jail on $185,000 bond.
Detectives had been at the Whitworth Arms apartments near East Hawthorne Road and North Mayberry since about 10 a.m., when they spotted a car belonging to Beckham's girlfriend, Stephanie Greeley, and arrested her on suspicion of possession of methamphetamine, the Sheriff's Office said.
Negotiators tried for hours to get Beckham to surrender before pumping pepper spray into the third-floor unit, Gores said. The SWAT team smashed down the door shortly after.
Beckham's criminal history goes back to at least 1995, when he walked away from a Spokane County Jail work crew while serving nine months for theft and burglary, news archives show.
In October 2003 he pleaded guilty to eight crimes involving drug possession and theft. But when Spokane County Superior Court Judge Greg Sypolt handed down a longer-than-expected sentence, Beckham tried to withdraw his plea. The Washington Court of Appeals rejected his appeal the following year.
Beckham was released from prison in April 2008, according to the Department of Corrections.
He'd already served four years for a February 1997 residential burglary that earned the victim the Sheriff's Office Concerned Citizen Award after she chased Beckham and his cohort, hit their car and forced them into a ditch on a rural road near Valleyford, according to past reports.
Beckham faces additional charges of possessing methamphetamine with intent to deliver, possession and trafficking of stolen property, unlawful possession of firearms and assault. Ten firearms found in the apartment had been stolen in a Memorial Day burglary, Gores said.
---