News > Features
Palahniuk's back in a big way with 'Pygmy'
Sun., May 31, 2009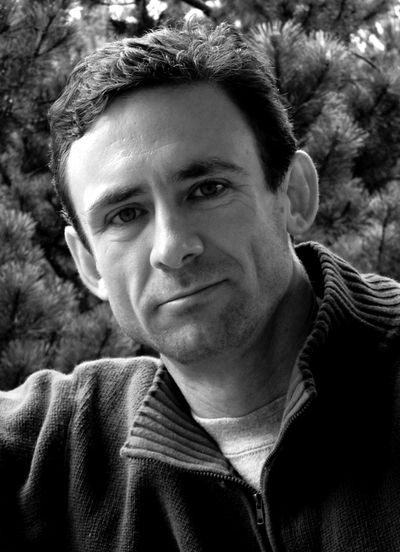 Everybody just knew Chuck Palahniuk was a murderer – maybe something worse.
He spent some time working in a soup kitchen years ago, but didn't bother to tell anyone who he was. It wasn't long before the theories started floating back to the "Fight Club" author, giving him the germ that would become his latest best-seller, "Pygmy."
"All the other people in this homeless soup kitchen thought that I was some sort of murderer who'd gotten out of prison and was having to do community service work," says the Portland-based Pahlaniuk, whose Spokane readings draw standing-room-only crowds.
"And the things that people were projecting on me said more about them than they said about me. So that was kind of the birth of 'Pygmy.' "
"Pygmy" is the story of a group of undercover teen operatives from an unnamed totalitarian country who pose as foreign exchange students to pull off an attack dubbed "Operation Havoc."
It centers on an agent who's quickly dubbed "Pygmy" because of his slight frame and is written in broken English.
Q: Was "Pygmy" as challenging to write as it is to read?
A: I think the further you get into it, it will be like me writing it – it will get easier and easier. Your mind will start to recognize the logic and the patterns of what seems to be a kind of scrambled language but has its own very definite rules and consistencies.
Q: Do you get tired of talking about "Fight Club"?
A: "Fight Club" kind of got me out of Freightliner, so I will always be happy for "Fight Club." … It's gravy after that.
Q: What are you working on now? Is that something you talk about?
A: There's a book for next year that's close to done called "Tell-All." I'd gone to these publishing dinners last summer in New York and these sort of old publishing dinosaurs were complaining about how when they'd been really young, they'd been asked to do all this seemingly useless research about what time a train would arrive in Berlin in the 1930s, and they later found that everything they had researched was used by (playwright) Lillian Hellman in her biography. … She was the James Frey of her generation.
And so I thought it would just be a blast to write an entire 20th century history in which Lillian Hellman was the pivotal historical figure in every major historical event. She stowed away on the ride to the moon and she rescued John Glenn, and she raised the flag over Iwo Jima, and I make Lillian Hellman a bigger historical figure than she ever would've made herself.
The birthday bunch
Actor Clint Eastwood is 79. Singer Peter Yarrow (Peter, Paul and Mary) is 71. Actress Sharon Gless is 66. Actor Tom Berenger is 59. Comedian Chris Elliott is 49. Rapper DMC is 45. Actress Brooke Shields is 44. Actor Colin Farrell is 33.
Local journalism is essential.
Give directly to The Spokesman-Review's Northwest Passages community forums series -- which helps to offset the costs of several reporter and editor positions at the newspaper -- by using the easy options below. Gifts processed in this system are not tax deductible, but are predominately used to help meet the local financial requirements needed to receive national matching-grant funds.
Subscribe to the Coronavirus newsletter
Get the day's latest Coronavirus news delivered to your inbox by subscribing to our newsletter.
---