News > Idaho
Idaho names transportation chief
Michigan DOT veteran says he worked to build credibility with legislators there
Fri., Nov. 20, 2009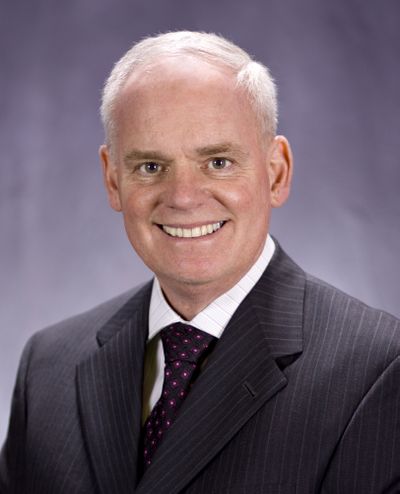 BOISE – Idaho has named a new transportation director, an administrator from Michigan's Department of Transportation who holds an engineering degree and a master's degree in public administration and who spent the past 12 years working with state lawmakers.
Brian W. Ness, 51, will start in early January, taking over from interim director Scott Stokes, who will return to his former post as deputy director.
Ness has been with the Michigan DOT for 30 years.
"Ness possesses the professional background, leadership skills, and energy to make an immediate impact on transportation in Idaho," ITD board Chairman Darrell Manning said.
ITD fired former Director Pam Lowe in July. Lowe is suing the state for wrongful termination, alleging sex discrimination and political cronyism.
Her lawsuit says the board fired her for her refusal to favor a campaign contributor to the governor who holds a hefty ITD contract.
Ness said he couldn't comment on the lawsuit.
"My focus has to be on moving the department forward, and that's what I intend to do," he said.
Ness will be paid $165,000 a year, $22,000 more than Lowe made.
The ITD board had given Lowe top performance reviews, but when they fired her, board members said they were unhappy with her relationship with lawmakers.
Lowe was in the middle of Gov. Butch Otter's unsuccessful pitch to lawmakers for the past two years to raise gas taxes and vehicle registration fees to pay for road improvements.
Otter now has a task force studying the issue, set to report back in a year.
Senate Transportation Committee Chairman John McGee, R-Caldwell, welcomed the new director Thursday as someone who "seems to be very qualified for the position."
He said he thought Ness' experience working with lawmakers would prove valuable.
In his current post as one of seven regional administrators for Michigan DOT, Ness said he's worked closely with legislators from his region.
Asked how he's handled political pressure, Ness said: "I just worked very hard to establish credibility with our local elected officials, and if we couldn't do something based on policy or procedure, my reputation was good enough with them that I was able to say, 'No, we can't do that,' and they understood why and we moved on."
The announcement came a day after Otter criticized Lowe in a statement released in response to a request from the Lewiston Tribune newspaper, which has published editorials criticizing his silence on her lawsuit.
"I support the decision of the board to remove the former director and go in another direction," Otter said in the statement.
"The issue over the past legislative session became Pam and ITD, instead of fixing ailing roads and bridges and addressing the backlog of projects to keep Idaho's roads safe."
Otter said Lowe never raised concerns with him about the big contract, though she told lawmakers she was committed to reducing or eliminating it.
"In the end, despite her claims, Pam was ineffective and lost the faith and confidence of the board, my office and many in the legislature," Otter said.
"Now more than ever, we need a leader at ITD who can work with the legislature and board to successfully address our infrastructure needs today and into the future."
Editor's note: ITD on Friday corrected the salary figure it supplied for this story for new Idaho Transportation Director Brian Ness. He will make $165,000, $22,000 more than previous director Pam Lowe. The story has been updated to reflect these figures, which are $5,000 higher than initially reported.
Local journalism is essential.
Give directly to The Spokesman-Review's Northwest Passages community forums series -- which helps to offset the costs of several reporter and editor positions at the newspaper -- by using the easy options below. Gifts processed in this system are not tax deductible, but are predominately used to help meet the local financial requirements needed to receive national matching-grant funds.
Subscribe to the Coronavirus newsletter
Get the day's latest Coronavirus news delivered to your inbox by subscribing to our newsletter.
---
Subscribe and log in to the Spokesman-Review to read and comment on this story