News > Washington Voices
Valley council candidates Wilhite, Grassel answer questions
Contenders respond to newspaper questionnaire
Sat., Oct. 3, 2009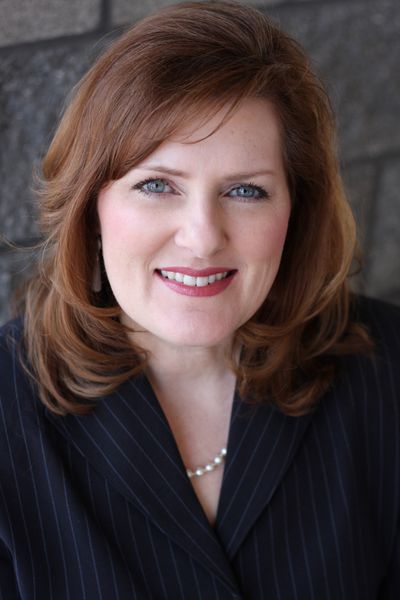 Here is the second in a series of reports in which Spokane Valley City Council candidates address issues in their own words.
All the candidates were asked the same questions. They were given a maximum of 1,100 words, to be distributed as they pleased.
This installment features the race between incumbent City Councilwoman Diana Wilhite and challenger Brenda Grassel.
Wilhite, 60, and Grassel, 43, both are business owners and former teachers. Grassel and her husband operate Precision Cutting Technologies in Spokane Valley while Wilhite and her husband operate Safeguard Business Systems in Spokane.
Also, Wilhite was an aide to two congressmen and managed state Sen. Bob McCaslin's first state Senate campaign. But Grassel and McCaslin are on the same team in this campaign.
Although Grassel doesn't support disincorporation, she and four other candidates – McCaslin, Dean Grafos, Tom Towey and incumbent Gary Schimmels – have been endorsed by Citizens for Disincorporation in a shared advertisement.
Wilhite has shared advertising with incumbents Rich Munson and Ian Robertson.
QUESTION: What in your education or experience qualifies you to represent Spokane Valley residents?
GRASSEL: My training as a teacher and experience as a business owner and rental property owner/manager have given me a unique combination of leadership training and business management skills. As a council member you must make financial decisions and seek out solutions to a myriad of issues. As a teacher and business owner I've developed those problem solving, communication and leadership skills and want to help the city of Spokane Valley move forward in a positive way for all.
WILHITE: I have spent the last seven years, three of those as mayor, gaining the experience and education to be an effective councilmember. My 28 years of successful business ownership has given me experience in cash flow, budgets and customer service. In addition I have worked on economic issues while serving on the executive board of the Economic Development Council and on the board of directors for Greater Spokane Inc. and the Greater Spokane Valley Chamber. I am a graduate of Leadership Spokane and hold a B.A. in history from the University of Maryland.
Q: As a City Council member, would you vote to place disincorporation before voters? Why, or why not?
GRASSEL: The Disincorporation movement received over 17,000 signatures sending the message citizens are dissatisfied with city hall. I also believe we should change direction which is why I'm running for council. I personally never signed a disincorporation petition. People need to understand disincorporating will not allow us to go back to the way it was before. Secondly, state laws are making it easier to incorporate areas without the vote of the people through interlocal agreements. This is a huge concern to me. The right people on council will fix the problems and we won't need to put it on the ballot.
WILHITE: I would not vote to place disincorporation on the ballot. The citizens voted for incorporation already so why do it again. Under our city government, the citizens have access to seven council members versus the three county commissioners of whom only one represents the city of Spokane Valley area. In addition the city has a balanced budget while Spokane County's budget is $12.4 million out of balance and the city of Spokane has a $7 million balancing problem. One of the reasons people voted to incorporate was to protect from encroachment from the city of Spokane and to insure that their tax dollars were spent in our city, not spread out over the entire county. If you love disincorporation, you'll love annexation (by Spokane).
Q: Would you keep or overturn the Sprague-Appleway Revitalization Plan? What about letting voters decide? Do you think they would confirm the plan or scrap it?
GRASSEL: The SARP has many facets. We should not change Sprague from one-way back to two-way, the rezoning of Sprague is six miles and too intrusive on private property rights and should be repealed. The downtown design is the largest portion of the SARP and should be voted on by the citizens. As the plan stands now I believe voters would scrap it due to the cost of $42 million and the new urbanism design that does not fit the lifestyle of the Spokane Valley. Any plan should go to a vote of the people.
WILHITE: The city, like any successful business, needs a plan to move forward. As we implement the Sprague-/Appleway plan there will be changes as economic conditions and practicality dictate. Parts of the SARP may require funding levels for which bonding will be needed and that would go to a vote of the citizens. As elected officials we are charged to do the homework, making sure the plan benefits the entire city not a limited few. The purpose of the SARP is to increase the value of property along the corridor, making it more attractive to develop. The Greater Spokane Valley Chamber of Commerce, the Spokane Valley Business Association and the Auto Row car dealers all support the SARP. The majority of these land owners are also citizens of Spokane Valley.
Q: If you want to scrap the plan, how would you revitalize Sprague and reduce the number of vacant commercial buildings?
GRASSEL: Free enterprise has always risen to the occasion but government needs to get out of the way. First of all, take the chains off existing businesses along the Sprague corridor. The SARP rezoned too many businesses and made them non-conforming, so this needs to be repealed. Second, the sign and landscape codes are too restrictive and have hurt business advertisement. Third, the permit process takes too long and is too complex. We need to streamline this and get online permitting. A business friendly environment will make entrepreneurs want to do business in the city of Spokane Valley thereby reducing vacancies.
WILHITE: I would not scrap the plan but look for ways to enhance opportunities for the landowners along Sprague.
Q: Do you favor the city's policy of hiring contractors whenever possible to provide municipal services? In particular, what about the city's contract with Spokane County for police service?
GRASSEL: The city is in the process of reviewing contracts. I would need time to review the contracts and the cost to the city to see which way is most cost effective. In general, contracts reduce overhead expense and make good fiscal sense. The police have done an excellent job and have reduced crime in the city. They also provide extra services we could not afford on our own such as a SWAT team and drug and gang squads. This is a contract we should review annually but it is working efficiently for now and I congratulate the police and sheriff for their efforts.
WILHITE: As long as contracting out provides excellent services at reasonable costs I would continue to do so. The Sheriff's Department has done a very good job so at this time I see no reason to change the manner in which we operate.
Q: The City Council passed a 6 percent telephone tax to help pay for street maintenance, but says it's not enough. What would you like to do?
GRASSEL: We cannot raise any more taxes. We need to cut all waste and look for other revenue sources within our own budget.
WILHITE: The 6 percent telephone tax does pay for street maintenance but there is not enough funding for doing street preservation. Street preservation is providing treatment to a road to extend its life. In general, one dollar in treatment will save eight dollars in having to entirely reconstruct the road. Before any question of raising taxes for road construction, there has to be community dialogue to determine how the citizens want to preserve the streets at current conditions, and what the costs would be to maintain streets at present levels.
Q: The city is running short of money for its program of full-width street repaving after sewer construction. What would you do?
GRASSEL: I would consider a freeze on any spending across the board and see if we could make cuts in other departments to cover the cost, as this is a disservice to our citizens to not provide full-width paving. By implementing the above business friendly policies we will improve the overall business climate and greatly raise the amount of spendable revenue available to the city, all without raising taxes.
WILHITE: I have asked staff to explore grant possibilities and then there is the option of using monies from our reserve fund so we may continue full-width paving.
Q: Spokane Valley's best-paid employee, City Manager Dave Mercier, will earn $166,102 this year. Are city officials paid too much, too little, just enough?
GRASSEL: When I hire for my business I look at wages for similar job descriptions in Spokane and comparable cities. I would do the same with Mr. Mercier. However, it does appear Mr. Mercier has a very generous contract beyond his salary when you include benefits and vacation time. He also can maintain his consulting business on the side and is not required to live in the city limits as are the City Council members. As far as other city officials, I would do a comparable study as well, but with the economic downturn, we should consider a salary freeze.
WILHITE: Mr. Mercier's contract was negotiated and approved by all council members. The salaries for city officials are determined by education, experience and market rates. The annual pay of most of the department heads for Spokane Valley is actually lower than the state average according to data compiled by the Association of Washington Cities.
Q: Would you prefer an elected mayor instead of an appointed city manager to control the city's day-to-day affairs, as in Spokane? How about a Spokane-style ward system for the City Council?
GRASSEL: There are pros and cons to both. A strong-mayor system generally requires a city administrator, and the people would have a voice in the mayor selection. I think we should put this option to a vote of the people. A ward system works very well for neighborhood representation and I would like to look at the possibility of doing this.
WILHITE: Even an elected mayor may end up hiring a city administrator who has the professional credentials, so there would be no cost savings. And an elected mayor would require a much higher salary then the $10,800 our appointed mayor currently receives. In the state of Washington, the preponderance of cities over 25,000 population have a council-/manager form of government while in the United States it is the preferred form of government for cities over 10,000. A ward system has both advantages and disadvantages that need to be discussed by the community.
Q: Should Spokane Valley build a new City Hall at the University City Shopping Center, buy the building it now rents or do something else? Should it continue paying rent?
GRASSEL: Renting is our only option right now. We do not have the money to build or buy and we absolutely should not go into debt for a city hall.
WILHITE: The council needs to evaluate the cost of leasing the current facility versus buying or building a new city hall. There needs to be an evaluation of the benefits of owning an asset versus continuing to rent. If we should determine that there is greater benefit to buying/building a city hall, we would go to a vote of the citizens as to whether THEY would want us to proceed with this project. However in these current economic times, it is prudent to continue in our present location, which is why we recently signed a three-year lease.
Q: What are the city's best accomplishments?
GRASSEL: Refurbishing the parks and pools. It's something the entire community can enjoy!
WILHITE: The city's best accomplishments are:
Having a balanced budget with a "rainy day" reserve of $5.4 million plus avoiding any personnel layoffs or cutting of service hours;
Receiving $9.9 million in federal funds to replace the Barker Bridge;
Securing $800,000 in state funding to build Discovery Playground, a benefit to children of all ages and abilities;
Obtaining $300,000 in state park funds to purchase park land for the Greenacres neighborhood;
$2.1 million in stimulus funding to repave Sprague Avenue;
Securing Federal funding through the Spokane Transit Authority to improve the intersections of Evergreen, McDonald and Bowdish with concrete paving.
Local journalism is essential.
Give directly to The Spokesman-Review's Northwest Passages community forums series -- which helps to offset the costs of several reporter and editor positions at the newspaper -- by using the easy options below. Gifts processed in this system are not tax deductible, but are predominately used to help meet the local financial requirements needed to receive national matching-grant funds.
Subscribe to the Coronavirus newsletter
Get the day's latest Coronavirus news delivered to your inbox by subscribing to our newsletter.
---
Subscribe and log in to the Spokesman-Review to read and comment on this story