Renovators turn Helena into the Pearl on Adams
Historic apartment building will offer 35 units for low-income applicants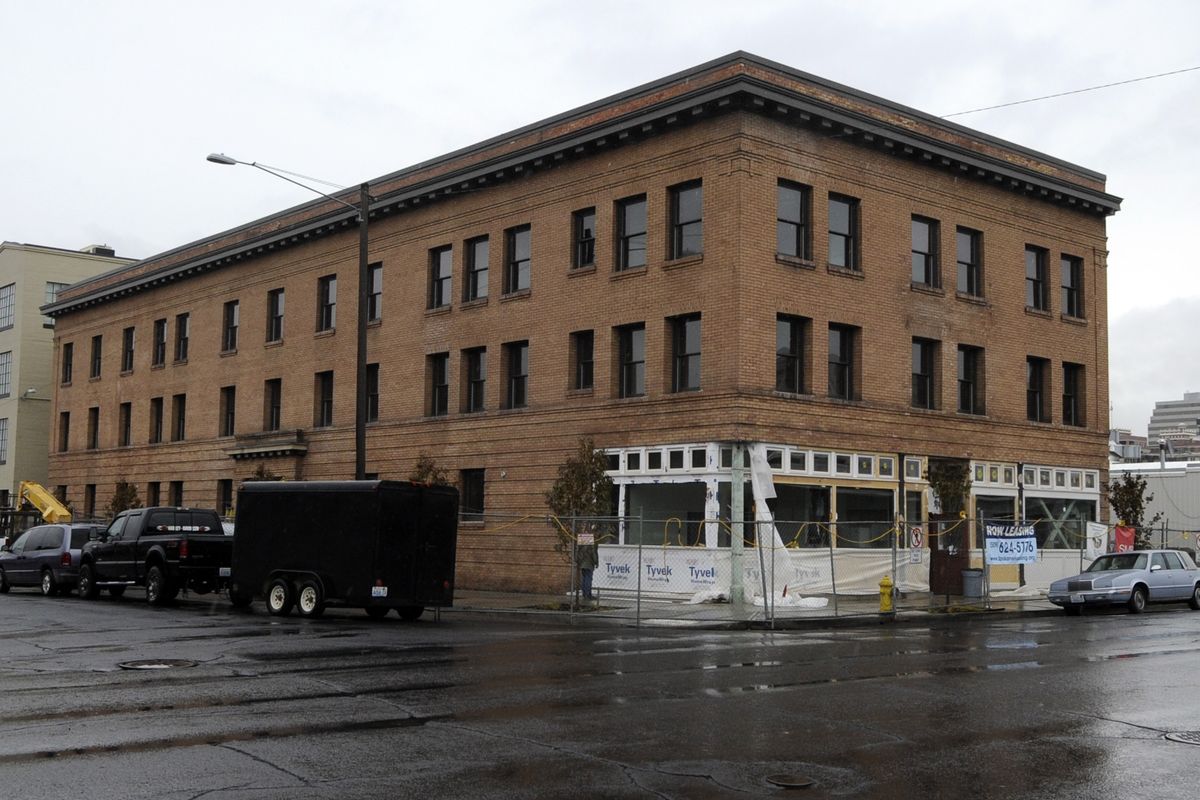 The Spokane Housing Authority's long transformation of the former Helena Apartments is nearing completion.
The building's old name, associated with a dark moment in downtown Spokane history, has been scrubbed away.
Renovated and outfitted with an elevator, computer room and energy-saving appliances, the apartment complex at 173 S. Adams St. has morphed into the Pearl on Adams.
"We wanted to start over," said Steve Cervantes, executive director of the housing authority.
Just down the street, the housing authority opened the Cornerstone Courtyard. Both buildings were financed by area banks and reserved for low-income occupants.
Cervantes said the Helena Apartments were purchased in 2007 for $685,712. The building was in bad shape and had to be gutted, he said.
That purchase plus relocating previous occupants and paying for consultants and renovation costs brought the total price to $7.7 million, Cervantes said.
It has 32 one-bedroom units on two floors. Three more one-bedroom units are in the renovated basement.
In 1998, in the basement furnace of the Helen Apartments — its name before becoming the Helena — Spokane police discovered the remains of Kelly Conway, a 23-year-old Spokane woman, who was killed by the building's former manager, Stanley Pietrzak. Pietrzak is serving a 40-year sentence for the crime.
But this is a whole new building, and Cervantes expects visitors to see for themselves at the Pearl's grand opening Nov. 11.
Applications are being taken for the units. Residents must earn less than half of the area's median income to qualify; for a single occupant, that would be less than $19,000 a year.
Rents will vary depending on income levels, ranging from $451 to $552 per month.
Money for the project came from private and state funding. Since the Pearl is in a neighborhood on the national historic registry, the housing authority qualified for a $1.4 million state loan.
U.S. Bank lent $6.4 million to complete the financing. In return the bank gained historic-register tax credits for the next 15 years, Cervantes said.
Information and applications can be found at www.spokanehousing.org.
Spa says it's certifiably green
"Green" is not just a commercial buzzword in manufacturing and tech sectors. That concept has been embraced by the personal care and beauty community.
Spokane's newest green salon, Urbanna Spa, opens Monday at 168 S. Division Street in the historic Pine Creek Dairy Creamery building.
Owner Linda Biel said the company will create 18 jobs and will seek Green Spa certification, a business standard for environmentally friendly salons.
"It takes time to get certified, but there are lots of simple things we can do right now. We can reduce waste by mixing hair color precisely, and we will be featuring organic skin products by Eminence," Biel said.
This is not Biel's first career. Before diving into beauty care, she spent a decade at Kaiser Aluminum as a steelworker.
The spa's amenities include hair stations, pedicures, manicures, a women's locker room with a steam room, a men's locker room, and free Wi-Fi.
Northtown Square gets Snap
Snap Fitness opened its newest North Spokane location at Northtown Square Shopping Center, 4727 N. Division.
The franchise fitness company provides members 24/7 access to health equipment and workout facilities. Owners of the Northtown Square Snap are Nick and Shannon Freese.
Here's the Dirt is a weekly report on new developments and business openings, closings or movement. E-mail business@ spokesman.com or call (509) 459-5528.
---