News > Spokane
Keller Ferry returns to service after leak repaired
Mon., Oct. 19, 2009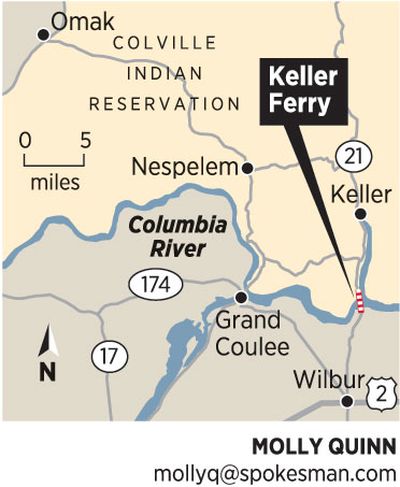 The ferry that provides vehicle service across Lake Roosevelt north of Wilbur is returning to service today at noon after a leak was discovered last week. Martha S. had a pinhole leak in the hull and was moved to a dry dock facility at Grand Coulee Dam for repairs. A section of the hull was removed and a new steel plate was welded into place. The cost of the repair was less than $30,000. The Martha S. provides service 18 hours a day on a two-mile crossing of state Highway 21 that runs between Wilbur and Republic. Keller is just north of the reservoir along the Sanpoil River. The ferry has been running since 1948.
Local journalism is essential.
Give directly to The Spokesman-Review's Northwest Passages community forums series -- which helps to offset the costs of several reporter and editor positions at the newspaper -- by using the easy options below. Gifts processed in this system are not tax deductible, but are predominately used to help meet the local financial requirements needed to receive national matching-grant funds.
Subscribe to the Coronavirus newsletter
Get the day's latest Coronavirus news delivered to your inbox by subscribing to our newsletter.
---