News > Marijuana
Probe connects homicide victim to pot ring
Authorities: He paid debt before he died
Tue., Oct. 27, 2009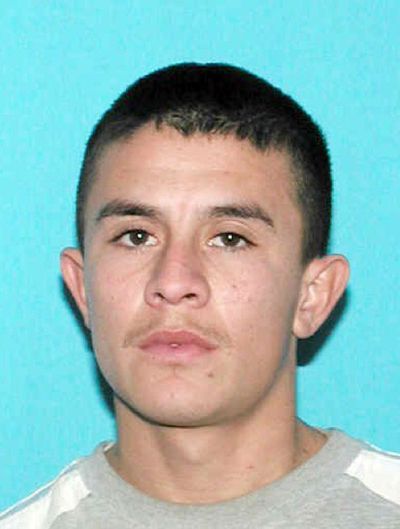 The man found shot to death near Green Bluff last week had been involved in a large marijuana operation for several years and had just paid off an $85,000 debt to his supplier, authorities said in court documents filed Monday.
Jesus Torres Valdovinos, 25, reportedly gave his supplier the cash in an Oct. 17 meeting at his north Spokane home, detectives wrote in documents filed in Spokane County Superior Court. A day later, his body was found wrapped in plastic bags and two blankets along Day-Mt. Spokane Road.
Valdovinos was shot in the head at his rental home at 623 E. Vicksburg Ave., then dumped about 15 miles away between 5 p.m. Oct. 17 and 11 a.m. Oct. 18, according to the Spokane County Sheriff's Office.
Authorities are reporting an increase in international drug cartels operating marijuana growing operations in Eastern Washington.
No arrests have been made in Valdovinos' death. The Sheriff's Office is seeking a love seat discovered missing from his home during a search Oct. 20.
Investigators filed search warrant affidavits Monday in Spokane County Superior Court seeking cell phone records for six phone numbers used by Valdovinos and his roommate and for call information on cellular towers in the area where Valdovinos' body was found. Sheriff's spokesman Sgt. Dave Reagan said he had no new information on the case Monday and declined to answer questions.
Detectives learned of Valdovinos' alleged marijuana business from his roommate, Miguel A. Rodriguez Barbosa, who said he was being trained to take it over when Valdovinos traveled to Mexico for a year, according to the warrants. Barbosa declined to comment when reached by phone Monday.
In interviews with detectives last week, Barbosa said he saw the supplier and a driver leave after Valdovinos paid $25,000 "for a payment on a vehicle" and $60,000 "for past marijuana deals," according to the warrants.
When Barbosa returned Oct. 18, the home was empty and a 2002 silver Honda Civic registered to Barbosa but driven by Valdovinos was in the garage. "Barbosa said he didn't notice anything unusual about the interior of the residence," according to the warrant.
Detectives searched the home again Friday and found a bullet that apparently blew a hole in the ceiling. Barbosa identified a green and white blanket found with Valdovinos' body as one that came from the home, leading investigators to believe he was killed there.
Valdovinos "stored his marijuana, money and guns" in a storage facility, the Sheriff's Office was told, according to the documents, but it was unclear if detectives have located it. The owner of the East Vicksburg home, Miguel A. Garcia, was with investigators during the search Friday and declined to comment when reached by phone Monday.
An autopsy performed Oct. 19 identified Valdovinos through fingerprints obtained during a previous arrest and booking into jail, but no information on that arrest was available. No criminal charges had been filed against Valdovinos in Spokane County, according to court records.
Valdovinos' cousin, Rosa Valdovinos, called detectives from her home in Kent the day of the autopsy and said he'd been due there that weekend but never showed, according to the search warrants.
She provided a phone number for him and said her husband, Edgar Valdovinos Sanchez, was en route to Spokane. Detectives met with Sanchez and Barbosa the next day.
Local journalism is essential.
Give directly to The Spokesman-Review's Northwest Passages community forums series -- which helps to offset the costs of several reporter and editor positions at the newspaper -- by using the easy options below. Gifts processed in this system are not tax deductible, but are predominately used to help meet the local financial requirements needed to receive national matching-grant funds.
Subscribe now to get breaking news alerts in your email inbox
Get breaking news delivered to your inbox as it happens.
---