News > Spokane
Questions linger in disappearances
Long suspected, couple's son has vanished, too
Thu., Oct. 29, 2009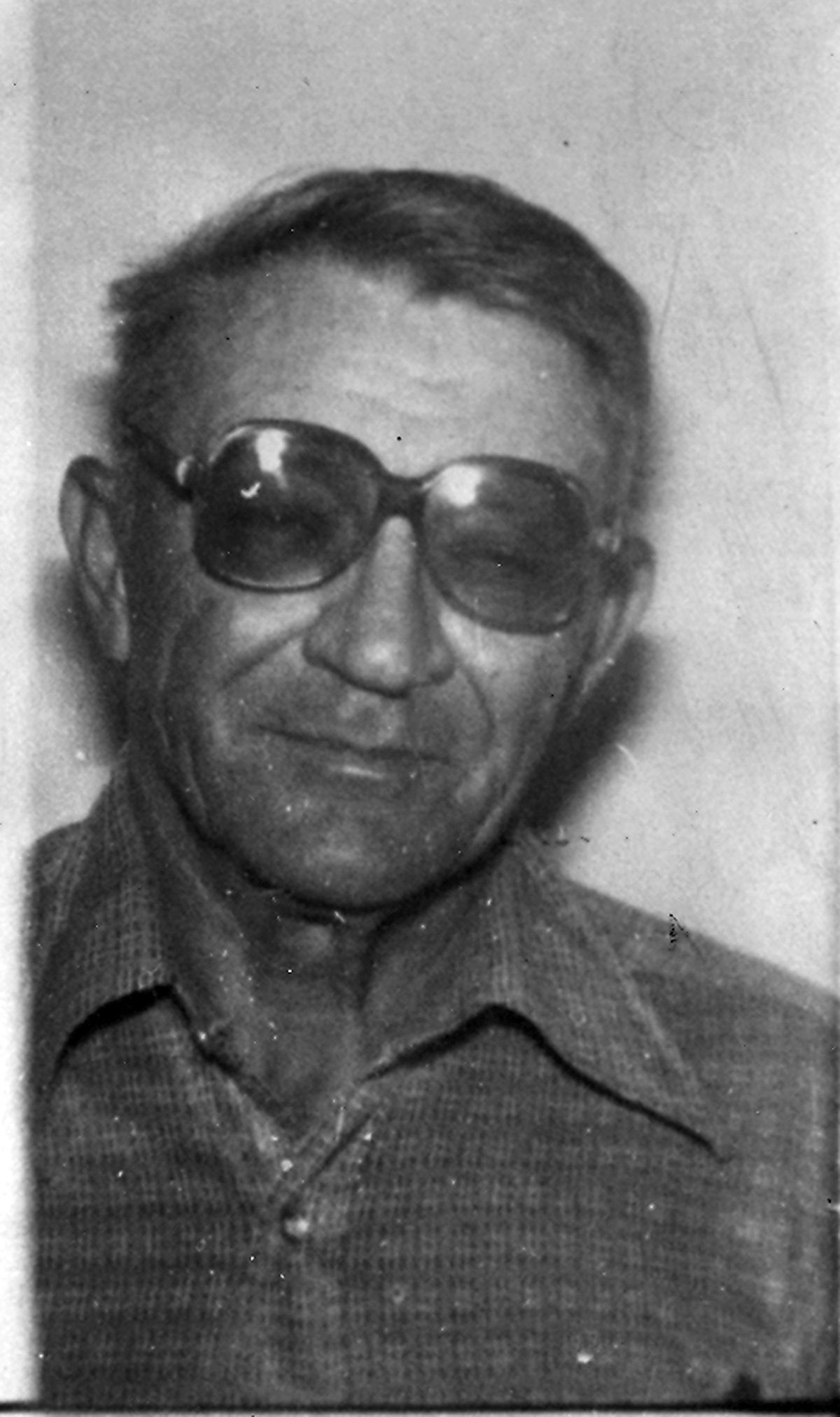 Frank Pozar (The Spokesman-Review)
The Spokane Street Motel stands as one of the last reminders of a hardworking couple who mysteriously vanished 25 years ago today.
No tombstones, no urns and no memorial plaques are left in memory of Frank and Tessie Pozar.
"What would be the point?" asked Linda Rose, their daughter, now 63. "No one would be there," because their bodies were never found.
Rose had managed to put the tragedy out of her mind until recently reminded of the anniversary. She was brought to tears.
No one was arrested in connection with the couple's 1984 disappearance. But Spokane detectives, a polygraph expert and Rose believe the couple's son, Frank Pozar Jr., killed them.
Police say Pozar has been in and out of jail over the years, but they don't know where he lives now. He and his sister lost touch long ago.
"He used to send me crazy letters. Eventually I quit responding," said Rose, adding that the last she knew, Frank Jr. was in Washington, D.C.
A substantial estate
Tessie had a sixth-grade education. Her husband finished his sophomore year in high school.
The two lived frugally, and 30 years of running a laundry and a couple of low-rent motels helped build a half-million-dollar estate. The couple were also buying property in Hawaii as a retirement plan. They planned to sell their nearly two dozen lots gradually to finance their golden years.
He was 62 and she was 58 when they disappeared.
Winters in Hawaii
Those who knew Frank and Tessie Pozar said they were predictable.
As fallen leaves blanketed Spokane yards, the twosome would shutter the Spokane Street Motel, park their camper in storage, kennel their dogs and vacation in Hawaii until spring.
The couple never made that trip in 1984. Their dogs, an Akita and a mixed breed, were never found.
Because the Pozars' friends and neighbors in Spokane thought they were in Hawaii, and those in Hawaii thought they were in Spokane, they weren't reported missing until January 1985. A search ensued in both states.
Meanwhile, Frank Jr., then 33, had moved into the Spokane Street Motel to run it. He told his sister those were the instructions he had been given by his parents in a letter – a letter no one ever saw but him.
He also told Rose their parents were sailing, but not in Hawaii – the same story he told the couple's Hawaiian real estate agent. When the agent asked which cruise line, he replied, "Nobody knows."
Rose and the couple's friends were suspicious of Frank Jr.'s claims about the motel and his parents' whereabouts. They knew Frank and Tessie had cut off communication with their son, according to previous news reports. Their relationship was so bad Frank Jr. would run when he saw them on the street.
Shortly after the investigation began, Tessie's reading glasses and the couple's packed suitcases were found during a search of the motel.
Failed test
Frank Jr. forged a check in his father's name and used his parents' credit cards, for which he was convicted on theft and forgery charges. He spent several months in jail.
All the while, he maintained his innocence in his parents' disappearance. He eventually agreed to a lie-detector test but refused to let police do it. So The Spokesman- Review and Spokane Chronicle paid for it.
About halfway through the test, he realized he was failing, according to press accounts. He ripped off the machine's sensors and refused to continue. Robert Mandich, the polygraph expert, determined Frank Jr. had either done something to his parents or knew who had. Without bodies, though, police were stonewalled. But to this day, Spokane police detectives still say Frank Jr. is their prime suspect.
Rose moved into the motel, which she now manages as apartments. When asked about her well-being, she began to cry. "Surviving until I die," she said.
Local journalism is essential.
Give directly to The Spokesman-Review's Northwest Passages community forums series -- which helps to offset the costs of several reporter and editor positions at the newspaper -- by using the easy options below. Gifts processed in this system are not tax deductible, but are predominately used to help meet the local financial requirements needed to receive national matching-grant funds.
Subscribe now to get breaking news alerts in your email inbox
Get breaking news delivered to your inbox as it happens.
---