Field trip for escapee flies in face of ruling
Hospital CEO: Paul not 'extremely dangerous'Notification delay: There's no 'good answer'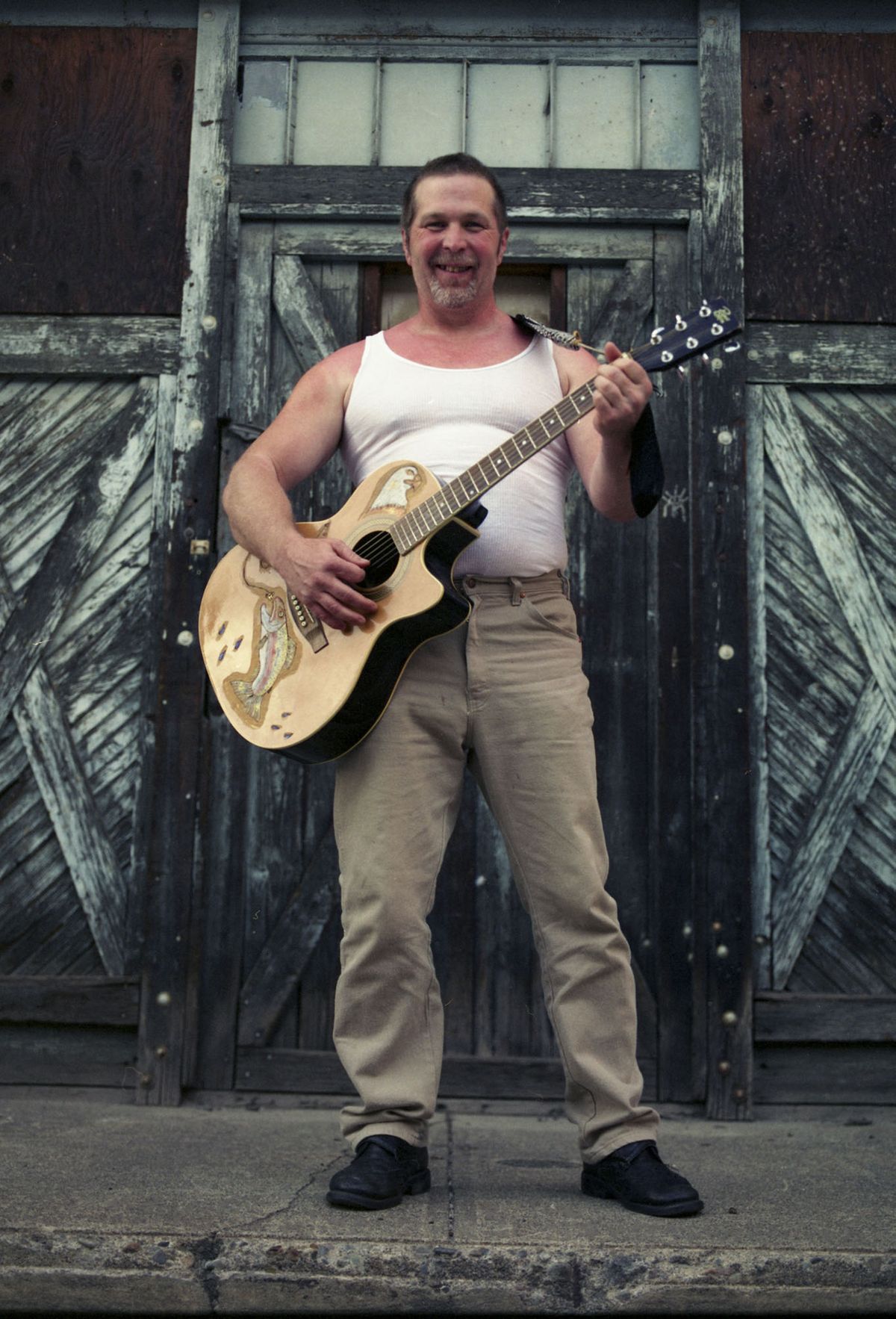 A judge ruled earlier this month that a paranoid schizophrenic killer who remained at large Friday after walking away from a supervised outing was a threat to public safety because he had become more aggressive and less aware of his psychosis.
Nevertheless, mental health professionals at Eastern State Hospital determined Phillip A. Paul was safe enough to take on a field trip to the Spokane County Interstate Fair along with 30 other patients from the hospital's forensic ward.
The forensic ward, known as "2 South 1," is inhabited by mental patients who have been determined by the courts to be not guilty of serious crimes by reason of insanity, or people judged to be incapable of assisting in their own defense.
"He was not the only murderer at the fair yesterday," said Greg Davis, president of Washington Federation of State Employees, Local 782, which represents Eastern State Hospital workers.
Davis said hospital workers "have repeatedly over the years opposed administration policies and practices that allow the kinds of field trips like the one Paul took to the fair."
The union local president said hospital workers accompanying the patients on the field trip notified their superiors at the hospital "within two to three minutes" of discovering Paul's escape.
"It was the administration in Medical Lake that waited some two hours to notify law enforcement authorities," Davis said.
Rob Henry, the director of the hospital's forensic ward, said Friday that the hospital followed all required protocols for an escaped patient.
Hospital CEO Hal Wilson said that Paul, 47, was not a serious threat to public safety and that a "treatment team" of mental health professionals approved his participation in the field trip.
"We don't consider him extremely dangerous," Wilson said. "Although we would certainly like to have him apprehended and back in custody."
He could not explain the delay in notifying police that Paul had slipped away from staff at the fair.
"I don't have a good answer at this time," Wilson said, adding that the secretary of the Department of Social and Health Services, Susan Dreyfus, had ordered an investigation into the incident.
At a news conference in Spokane Friday, Dreyfus said she has launched a statewide inquiry into the security and procedures for patient outings from Eastern, as well as from the state's other psychiatric hospital, Western State Hospital in Lakewood, Wash. Dreyfus said a patient escaped from that hospital's secure forensic ward just last week, but was apprehended an hour later by police.
"These incidences, separate and coincidental, have raised serious questions in my mind," Dreyfus said.
Dreyfus said the security review, in conjunction with the state Department of Corrections and the Washington State Patrol, will focus on "what are the issues and cautions that go into keeping our communities safe and secure on the edge of our campuses."
Paul was committed to Eastern State Hospital in July 1987 after being found not guilty by reason of insanity of killing a 78-year-old Sunnyside, Wash., woman in April of that year.
Paul, who was 25 at the time, attacked Ruth Mottley, snapping her neck and slashing her throat twice. He then doused her body with gasoline and buried her in her own flower garden. Paul told authorities that the voices in his head told him Mottley was a witch who was casting spells on him.
On Friday, law enforcement agencies led by the Spokane County Sheriff's Office continued to search for Paul, focusing their attention on homeless camps along the Spokane River and railroad corridors.
"All we know is that he is on foot with $50 in his pocket, headed somewhere," said Sgt. Dave Reagan, Sheriff's spokesman. They believe Paul is headed to Sunnyside, but still launched an air search over Spokane, as well as west along the railroad line toward the Tri-Cities, Reagan said.
The Department of Social and Health Services informed law enforcement on Friday that Paul had received his most recent injection of medication within the past few days, which should keep him stable for a couple of weeks. It had been reported, apparently in error on Thursday, that his medication would become ineffective in 48 hours.
But whether he was in any condition to be allowed on outings still remains unclear.
"He is in a bad mental state," Paul's brother, Tom Paul, told the Associated Press on Friday. "Why would they load him on a bus and take him to the fair?"
Davis, the local union representative, said that field trips to such public events as fairs, baseball games, circuses and the Ice Capades routinely include "murderers, rapists and pedophiles committed to the hospital as criminally insane."
Henry acknowledged that the field trips to the fair are an anticipated and annual event for patients.
The field trips are considered part of therapy, and only those who exhibit good behaviors and are compliant with their treatment regimens are allowed to go, officials said.
"Some are doing well and with proper medication and treatment are ready to re-enter society," said Davis, who has worked at Eastern State Hospital for more than 30 years, including about 23 years in the forensic unit. "But only the ones doing well."
Paul, he said, wasn't one of them.
"Several of my members were surprised that Mr. Paul was approved to go to the fair," Davis said.
Wilson, head of the hospital, said Paul had been "a fairly model patient." But court documents dated Sept. 4 show the judge overseeing Paul's case continues to harbor reservations over his progress, concluding that Paul still represents "a threat to public safety, because, regardless of the reasons, his condition has deteriorated."
Although judges have rejected Paul's repeated attempts to win full release from his court-ordered commitment, he has been granted numerous conditional releases allowing him to live outside of the state hospital. All, however, have ended in Paul being ordered back to Eastern State, usually for refusing to take his medications and becoming increasingly defiant.
During one of his conditional releases, Paul began dating a woman in Spokane who became pregnant with their child. The child now is in state custody, court documents show. "I want to get out of the hospital, marry my girlfriend and live with my parents and raise my boy at Sunnyside on the farm," Paul wrote to Yakima County Superior Court Judge Bob Thompson in October 2006 during one of his petitions for release.
Following that court hearing, Paul was allowed to return to the The Carlyle, an assisted living facility in downtown Spokane, in October 2007. But in January 2009 he was ordered back to the hospital and in March a senior hospital committee recommended revocation of Paul's conditional release order because he did not take his medications on time because he believed they were poisoning him, professed that he was not mentally ill and became more aggressive.
Though Yakima County Superior Court Judge Michael Schwab did not revoke the conditional release, on Sept. 4 he concluded that there were enough concerns to keep Paul at the state hospital while his medications were adjusted and his condition stabilized.
At a news conference Friday, Henry, who is in charge of the forensic unit, stated he wasn't aware of the Sept. 4 order.
On Friday, Gov. Chris Gregoire, who was in Spokane when Paul escaped a day earlier, issued a statement on the incident.
"I am asking the same questions that the residents of the area are asking: How do we catch this person as soon as possible? Why was he allowed to take such a trip? Why did they go to a location that was so heavily populated with families?" Gregoire said.
Yakima Herald-Republic staff writer Mark Morey and the Associated Press contributed to this report.
---