News > Spokane
Police reject allegations by federal prosecutors
Feds: Witnesses will describe needless force against Zehm
Wed., Sept. 23, 2009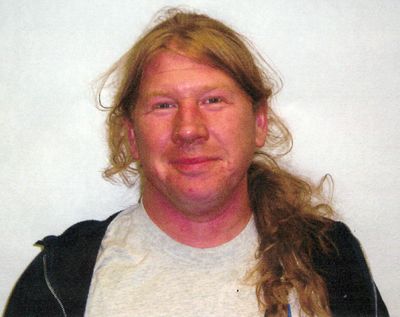 Attorneys representing Spokane police in the Otto Zehm lawsuit launched a counterattack Tuesday against suggestions by federal prosecutors that they withheld information about the fatal confrontation in 2006. Sworn statements from police officers filed in U.S. District Court also contend a federal prosecutor tried to intimidate them last fall into changing their testimony to the grand jury.
Federal prosecutors, meanwhile, fired their own salvos in what amounts to a war of printed words. They said they would call witnesses in an upcoming criminal trial to describe how Zehm, an unarmed janitor, was struck in the head with a police baton, an unwarranted use of force for the level of threat he posed and a stark contradiction to the Police Department's official version of events.
Some of the documents were filed in a federal lawsuit Zehm's family has brought against the city of Spokane for his death in March 2006. Others were filed in the criminal case that charges police Officer Karl Thompson, the first officer to confront Zehm, with using unreasonable force and lying to investigators.
A hearing on whether the civil case should be delayed while the criminal case is pending is scheduled for this morning in federal court.
The city filed sworn statements, known as declarations, from 15 people, including Assistant Chief Jim Nicks and other officers named in the lawsuit. Nicks and the other defendants said they object to federal prosecutors' request to delay the civil lawsuit while the criminal case continues.
"This matter has dragged on much too long without providing me and other defendants to be able to present evidence to a court and clear our names," Nicks said in his sworn statement.
Attorneys for Zehm also said they believe the lawsuit should continue, arguing Zehm's mother, Anna Zehm, is in poor health and her case should not be "sidetracked" for months. Federal prosecutors' contention that city attorneys are misusing the civil process to help Thompson with his criminal case could be handled with orders from the judge limiting the release of information, wrote Jeffry Finer, an attorney for the Center for Justice.
The sworn statements filed by local law enforcement officers countered allegations by federal prosecutors earlier this month that Assistant City Attorney Rocky Treppiedi was preparing and debriefing officers subpoenaed to testify before a federal grand jury, despite a gag order imposed by police Chief Anne Kirkpatrick.
Nicks said there was no gag order that would have prevented officers from conferring with Treppiedi.
Officers said they believed they were talking with Treppiedi as their lawyer for the pending civil suit. Detective Mark Burbridge, a lead investigator on the case, said he met with Treppiedi and other city attorneys after the Zehm claim was filed: "As I understood it, all meetings were within the attorney-client privilege."
He said he also met with attorney Carl Oreskovich, who represents Thompson in both the civil and the criminal cases, but contended that meeting was only for "discussing civil issues surrounding the incident."
Burbridge said in his statement that Oreskovich and another detective told him federal investigators thought he filed false reports in the Zehm case. When he arrived for an appearance before the federal grand jury in June, Assistant U.S. Attorney Tim Durkin took him into a conference room where federal prosecutors and investigators were waiting and said they had other witnesses who'd given different testimony. Burbridge said he was told that if he testified that his reports were accurate he could be indicted for perjury.
"I told everyone present to 'pound sand' and I would be testifying to the accuracy of my reports," Burbridge said in his statement.
Durkin said he couldn't comment on the grand jury investigation, but said law enforcement personnel should know that the goal of any investigation is to get the facts: "That's all we're looking for is the truth."
Zehm, who had been mistakenly identified as a robbery suspect, died in March 2006 following a confrontation with more than half a dozen Spokane police officers in which he was beaten with a wooden baton, shocked with a Taser and hogtied on the floor of a convenience store.
Police initially claimed Zehm "lunged" at the first officer on the scene, Thompson, even though video showed no such movement.
Documents now indicate that police have had trouble determining who first claimed that Zehm "lunged" at Thompson, a contention police made in the days after the incident and maintained for months.Nicks said he was told Zehm lunged at Thompson, but he couldn't recall by whom. Documents filed by federal prosecutors show that Nicks' notes from that night describe Zehm as lunging at Thompson but don't attribute the allegation; those notes also describe Thompson's use of a baton as defensive, striking him on the legs.
But witnesses the federal government plans to call in the criminal trial are expected to say that Zehm was struck in the head as many as three times. Spokane County Medical Examiner Sally Aiken will testify to injuries she discovered on Zehm's head during an autopsy, according to documents filed in federal court. Another medical expert will describe three injuries to Zehm's skull that had to have come from a police baton and that would not be a result of him falling against a counter or hitting his head on the floor.
Experts on the use of batons by police will testify there was no need to strike Zehm in the head, based on his actions that are seen on the videotapes. Other doctors who worked on Zehm the night of the incident will also testify that they saw injuries that would have come from a baton strike.
Durkin also filed a series of exhibits, including a June 15 memo he sent to Treppiedi objecting to what federal prosecutors saw as a conflict of interest for the city attorney to handle both civil and criminal matters for all officers, administrators and the department in the Zehm matter. Such actions are not allowed under state and federal case law, it warns.
Local journalism is essential.
Give directly to The Spokesman-Review's Northwest Passages community forums series -- which helps to offset the costs of several reporter and editor positions at the newspaper -- by using the easy options below. Gifts processed in this system are not tax deductible, but are predominately used to help meet the local financial requirements needed to receive national matching-grant funds.
Subscribe to the Coronavirus newsletter
Get the day's latest Coronavirus news delivered to your inbox by subscribing to our newsletter.
---
Subscribe and log in to the Spokesman-Review to read and comment on this story