News > Features
Pianist Rogé returns for Symphony's opener
Thu., Sept. 24, 2009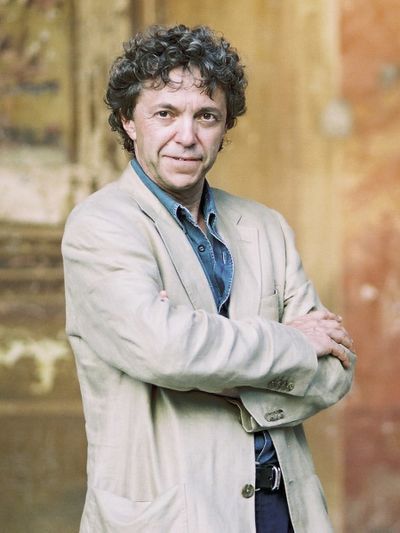 The Spokane Symphony opens its 2009-10 season with concerts Saturday and Sunday featuring pianist Pascal Rogé.
Budget cuts because of the bad economy have forced some changes in the orchestra's programming later in the season, but not for opening night.
The concerts at the Martin Woldson Theater at The Fox will include two orchestral favorites – Ravel's "Bolero" and Rimsky-Korsakov's "Sheherazade" – along with Gershwin's Concerto in F, with Rogé returning for his fourth solo appearance with the symphony.
Music Director Eckart Preu will conduct.
"Even for the classically uninitiated, there will be a lot of things in this concert people will recognize," Preu says. "This is a populist program by intention; it's opening night, we want to celebrate the beginning of our season and to draw as many people as possible to these concerts."
Preu opens the season with Maurice Ravel's "Bolero." A work Ravel undertook reluctantly, its immediate enormous popularity surprised the composer.
"It is just one long, slow crescendo over an insistent snare drum rhythm, over repeated harmonies and with only two themes," Preu says.
"Only near the very end, when the music has gotten very loud, there suddenly is a change of key, almost like a bad pop song. But it comes as s surprise every time you hear it. It is a wonderful showcase for our principal winds players."
"Bolero" and George Gershwin's Concerto in F were written within a couple of years of each other, Preu points out.
"And the two of them knew each other and appreciated each other," he says. "There is even the story that Gershwin wanted to take instrumentation lessons from Ravel, but when Ravel heard how much Gershwin was making from his music, Ravel said, 'Maybe I should take lessons from you!' "
Rogé, born in Paris, is world famous for his command of the French repertoire. He first appeared with the Spokane Symphony in 1995.
On that occasion, and on his three subsequent performances with the orchestra, Rogé played French concertos.
"But this time, he made a point: He didn't want to play anything French," Preu says. "He wanted to play the 'Gershwin Concerto.'
"That was great for us in an opening night program. It gives us the name of Gershwin, a composer everybody knows. And it gives a lighter feel to the program – even though the 'Gershwin Concerto' is not a light piece in many ways."
Rogé is in the third generation of a family of musicians. He began piano studies with his mother, then was admitted to the Paris Conservatory at 11. After winning first prizes there in both piano and chamber music, he won the Thibaud-Long International Competition in 1971 along with a long-term recording contract with Decca.
On that label, Rogé has recorded a range of repertoire from complete cycles of the piano music of Debussy, Ravel, Poulenc and Satie to works by Liszt, Brahms and Bartók.
Rogé, like Ravel, has shown his affinity for Gershwin. He recently recorded on the Oehms Classics label Gershwin's Concerto in F and "Rhapsody in Blue," coupled with both piano concertos by Ravel.
"The challenge of playing such famous pieces like 'Bolero' and the 'Gershwin Concerto' – and this is especially true of 'Sheherazade' that closes our opening performance – is there is so much to be discovered beneath the obvious surface everybody knows," says Preu.
"Many times when such pieces appear on a concert, they are not exactly over-rehearsed and the performances come with a lot of accumulated traditions. Conductors and musician think, 'Oh, we know this.'
"But the important thing challenge here is to rethink what you imagine you know about such pieces," Preu insists. "It is such a pleasure took look at Rimsky-Korsakov's score for 'Sheherazade.' He was such a very careful composer who gave a lot of thought to subtleties of instrumentation and dynamics and how to use them to achieve the great range and variety of orchestral color in this score."
Preu will discuss the music on this weekend's program one hour before performance time as a part of the orchestra's Gladys Brooks Pre-Concert Talks series.
Local journalism is essential.
Give directly to The Spokesman-Review's Northwest Passages community forums series -- which helps to offset the costs of several reporter and editor positions at the newspaper -- by using the easy options below. Gifts processed in this system are not tax deductible, but are predominately used to help meet the local financial requirements needed to receive national matching-grant funds.
Subscribe to the Coronavirus newsletter
Get the day's latest Coronavirus news delivered to your inbox by subscribing to our newsletter.
---