Rights educator finds noose on porch of Spokane home
It's latest in string of incidents targeting black woman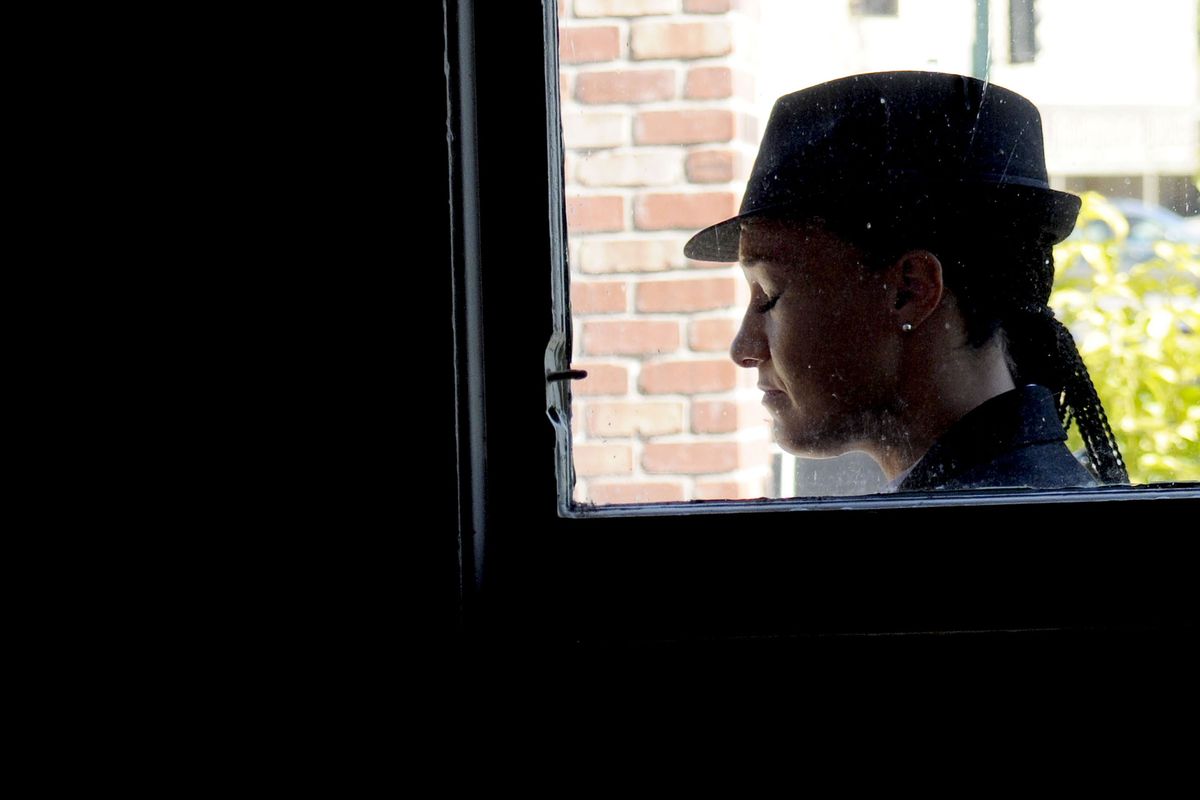 A black woman who directs educational programs for Coeur d'Alene's Human Rights Education Institute awoke Sunday morning to find a noose on the doorstep of her north Spokane home.
It is the most recent in a spate of incidents Rachel Dolezal, 31, has experienced since April, when three skinheads walked into the education institute and asked her personal questions, including where she lived and where her son attended school. After that, her Coeur d'Alene home was burglarized and Aryan Nations fliers were distributed in her neighborhood.
In August, she moved to Spokane, in part because her son wanted to attend school in a more racially diverse classroom. Before she moved in with a friend who's also black, someone wrote a misspelled racial epithet on the sidewalk outside the home, with an arrow pointing to the house.
Last Wednesday, the home was burglarized, with thousands of dollars in possessions stolen. That included two guns – a Glock 9 and a .357 Magnum, one of which Dolezal bought to protect herself following the encounter with the skinheads. The thieves took every penny from her son's piggy bank, Dolezal's laptop, a high-definition TV, an electric guitar, DVDs and video games.
Dolezal said she doesn't know if the incidents are related or if they're all racially motivated. She said she recognizes the seriousness of the situation but refuses to be intimidated into silence. She said she feels safe in her household and in her community because of her large support network and the response of law enforcement.
"I am not a victim living in fear," she said. "The larger issue is changing the climate of the area to be unfriendly to hate. It's a position of strength to speak out and be heard. It's a thing that can empower others."
She has filed police reports and has contacted the Federal Bureau of Investigation. The FBI informed her it has at least one suspect related to at least one of the incidents, Dolezal said.
Longtime Coeur d'Alene human rights activist Tony Stewart said racially motivated incidents are on the rise here and nationwide. He traced that to the increasing diversification of the population and to the election of the nation's first black president.
"I have no doubt that once the hangman's noose appeared on the porch, this is a hate crime," Stewart said.
Several incidents that appear to be racially motivated have occurred in the past few months in Spokane and North Idaho, which have law enforcement and the Kootenai County Task Force on Human Relations on alert, Stewart said. He said the task force's priority is to provide support to victims of racial harassment.
"We do have a problem," Stewart said. "It's an Inland Northwest problem."
In August, city and law enforcement leaders from throughout the region gathered at the state line to denounce the distribution of racist fliers in neighborhoods in Eastern Washington and North Idaho since April. Three men, including one with extensive ties to hate groups, were ticketed for littering or for aiding a misdemeanor after Coeur d'Alene residents complained about the fliers to police.
On July 22, two Native American men were attacked by five men near Garland Avenue and Crestline Street in Spokane. On Aug. 1, two 15-year-old boys, one of whom is black, were beaten outside the Coeur d'Alene Resort by at least five men after one of them made a disparaging remark about black people, police said.
On Aug. 16, a man who police said has Aryan pride tattoos was jailed in Kootenai County following a confrontation with a Hispanic family outside their Coeur d'Alene home. Kootenai County Prosecuting Attorney Barry McHugh said his office is considering filing charges in that case today under Idaho's malicious harassment statute. That law makes it a felony to "intimidate or harass another person because of that person's race, color, religion, ancestry or national origin."
---