News > Nation/World
Fugitive Polanski arrested in Zurich
Director convicted of rape in 1978
Mon., Sept. 28, 2009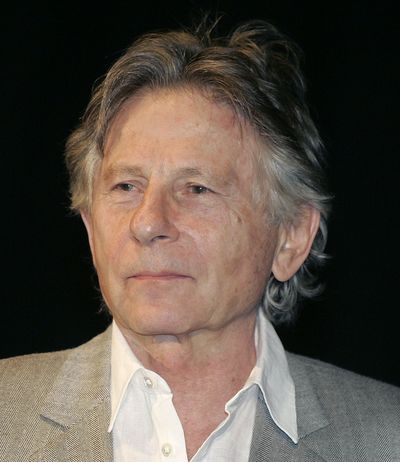 LOS ANGELES – Three decades after he fled the United States following his arrest for unlawful sex with a 13-year-old girl, Roman Polanski was taken into custody in Zurich on Sunday and faces extradition to Los Angeles.
Polanski, the famed film director whose career continued to flourish even after fleeing for Europe, was arrested as he arrived in the Swiss city to accept an award at the Zurich Film Festival.
The Los Angeles County district attorney's office learned last week that Polanski had plans to travel to Zurich this weekend, said spokeswoman Sandi Gibbons.
Prosecutors sent a provisional arrest warrant to the U.S. Justice Department, which presented it to Swiss authorities.
A source familiar with the investigation told the Los Angeles Times that the U.S. Marshals Service had come close to arresting Polanski a half-dozen times or so over the past few decades.
Asked if prosecutors would ask that Polanski be sentenced to time behind bars if returned to the U.S., Gibbons said, "We've always maintained this is a matter between Polanski and the court. … We initially recommended prison time for him, but I can't see into the future."
An attorney for Polanski, Chad Hummel, declined to comment. "Right now, we're not in a position to say anything," he said.
Polanski, now 76 and a married father of two, asked the court to throw out the entire case based on new allegations of prosecutorial and judicial misconduct detailed in an HBO documentary last year. The Los Angeles district attorney's office argued that he could not make such a request while a fugitive, and a Los Angeles judge earlier this year agreed. A 1997 attempt at settling the case also failed.
Polanski was arrested 31 years ago at a Beverly Hills hotel after a 13-year-old girl accused him of sexually assaulting her during a photo shoot at actor Jack Nicholson's house.
A 1978 arrest warrant, issued after he failed to appear at his sentencing on the statutory-rape conviction, is still in effect, and he would be taken into custody upon arrival on U.S. soil. The director of "Chinatown" and "Rosemary's Baby" has not returned to the U.S. since then but continues to work as a director, winning an Oscar in 2003 for "The Pianist."
Local journalism is essential.
Give directly to The Spokesman-Review's Northwest Passages community forums series -- which helps to offset the costs of several reporter and editor positions at the newspaper -- by using the easy options below. Gifts processed in this system are not tax deductible, but are predominately used to help meet the local financial requirements needed to receive national matching-grant funds.
Subscribe to the Coronavirus newsletter
Get the day's latest Coronavirus news delivered to your inbox by subscribing to our newsletter.
---