News > Features
Reaching new peaks for Jessica
Mon., Sept. 28, 2009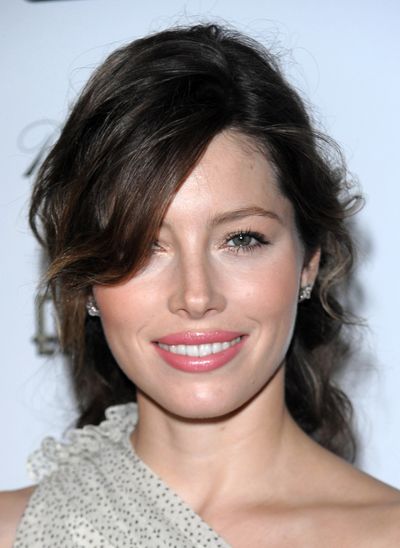 When Jessica Biel, rapper Lupe Fiasco and Australian actress Isabel Lucas get together in Africa, they'll have nowhere to go but up.
The entertainers have signed on to climb the continent's highest peak – Mount Kilimanjaro, at more than 19,000 feet – to raise awareness about the need for clean water worldwide.
The Summit on the Summit expedition, set for January, is the brainchild of singer/producer Kenna. His father suffered from waterborne diseases as a child in Ethiopia.
Biel, 27, says she was "astonished" to learn more than a billion people across the globe have no access to clean water.
"This is a basic human necessity that needs to be addressed now," she said in a statement, adding that she's proud "to help any way I can in order to raise awareness toward the life-threatening clean water crisis happening not only in Africa but around the world."
Justin Timberlake – who's been romantically linked with Biel – may also be joining the climbers. He told GQ magazine earlier this year he was preparing for a major mountain climb.
Representatives for the climb declined to comment on the 28-year-old singer's possible participation.
Kenna says more celebrity climbers will be announced in the coming months, and urges fans to follow the climb online. A donation of a dollar can provide 1,000 liters of clean water to those who need it, he says.
"This is a global issue," he says. "It's not an Africa problem. It's not a South America problem. It's a world, global problem.
"In America, 11 million people go without clean water."
The birthday bunch
Actor William Windom is 86. Actress Brigitte Bardot is 75. Actress-comedian Janeane Garofalo is 45. Actress Mira Sorvino is 42. TV personality Moon Zappa is 42. Actress Naomi Watts is 41. Rapper Young Jeezy is 32. TV personality Bam Margera ("Jackass") is 30. Actress Hilary Duff is 22.
Local journalism is essential.
Give directly to The Spokesman-Review's Northwest Passages community forums series -- which helps to offset the costs of several reporter and editor positions at the newspaper -- by using the easy options below. Gifts processed in this system are not tax deductible, but are predominately used to help meet the local financial requirements needed to receive national matching-grant funds.
Subscribe to the Coronavirus newsletter
Get the day's latest Coronavirus news delivered to your inbox by subscribing to our newsletter.
---