Building a fence for all occasions
From reasons why you're building a fence to which materials you'll use, there are many factors to consider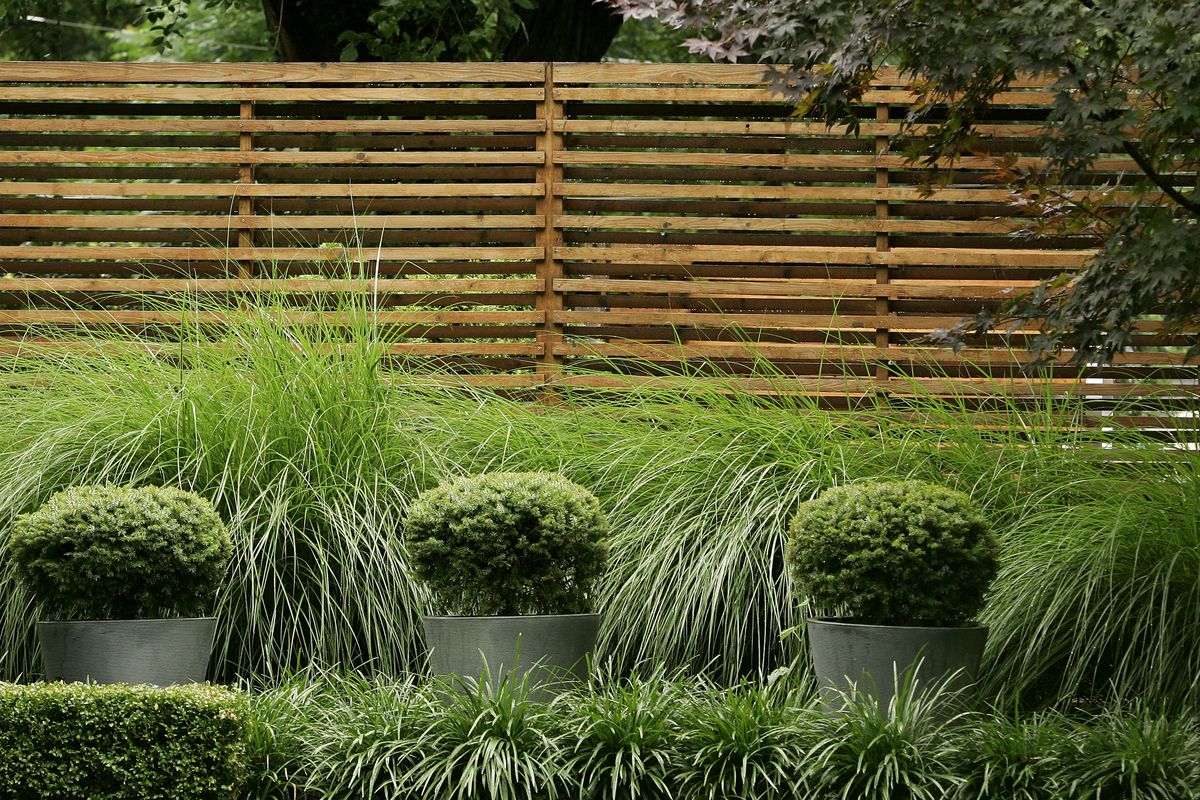 Good fences cut clean lines through tangled boundaries, protect privacy and adorn homes with designer touches.
When choosing fencing, consider the age and style of your home. While ornamental metal and wood fences match most homes, vinyl and composite fences often look nice with new construction, some experts say.
Also factor in the purposes of the fence: privacy, protection, beauty, functionality, even noise reduction.
And don't forget cost.
"People set low-budget marks for fencing," said Lea Bailes, president of Guier Fence in Blue Springs, Mo. "Often their budget is one-third of what's realistic."
Even do-it-yourself fencing requires careful attention to math, added Amy Funk, an interior designer who built her own fence in her Prairie Village, Kan., yard.
"Weigh the costs and get the best impact for the money," Funk said.
Metal
Aluminum and steel fencing that recalls the black wrought iron of years past is one of today's hottest sellers, said Jenna Schwarting of Tom Burge Fence & Iron in Overland Park, Kan.
A popular variation is "puppy fencing," which is made of steel but maintains the wrought-iron look. Denser pickets along the bottom keeps small pets in and rabbits out.
Aluminum or steel fencing complements a century-old home as well as newly constructed ones. Maintenance is minimal on well-made ornamental fencing (check the warranty), but paint problems can result from lesser-grade products.
If needed, clean with water, use anti-mold or mildew products and periodically check for rust.
To add charm to the property, mix old and new.
Sue McCord-Belzer and Irv Belzer of Crestwood, Mo., moved the original wrought-iron front door from their early 1950s home and integrated it with black steel fencing from Guier around a garden in their backyard.
Chain-link fencing is familiar to us all, though today's incarnations are available in green, brown and black and are powder-coated for rust protection.
"Chain-link fences can look great if they're done right," said Michael Davis of Ace Fence Co. in Kansas City, Mo.
They are the least expensive fencing option, are durable and require little maintenance (and replacement is relatively easy).
But some homeowners associations and local codes forbid them, and though they corral pets, most don't offer security or privacy.
Artisan
Custom fences allow homeowners to match lampposts, gates and outdoor lighting. They also can be made to match the slope of the yard.
Homeowners seeking artistic fences or an outdoor scheme often use metal or wood materials.
In high-end forged iron or silicon bronze fences, each joint is welded to a post for a strong structure, said Steve Austin of Austin Ironworks. Maintenance is minimal because of the hand-made processes and epoxy paint, but the cost can be prohibitive.
There's no need to rule out custom touches, however. Designer Funk, inspired by a trip to Portland, crafted cedar fencing with horizontal slats. She likes the "zen-like" mood it sets in her backyard.
Funk can remove individual planks when they weather; if there's wood rot, it's an easy fix. She cleans her fence yearly and seals it every two years.
Wood
Traditional, prefabricated wood fencing can be cost-efficient, especially if you install it yourself.
Avoid cedar posts because they rot quickly (cedar panels are fine). Split-rail or round-rail fences (common in rural areas) can add a decorative twist to a garden.
The lifetime of wood fences is only 10 to 15 years, and maintenance is high: Keep the wood clean, and plan to seal it every two or three years. You can extend the treatment time by using a stain with pigment.
Remove mold or moss with a power washer. If it re-grows, the wood needs to be cleaned – probably with a professional product – and resealed. To save time, apply products with a sprayer.
Contemporary bamboo fences are becoming more popular and are touted as an environmentally friendly option because bamboo easily regenerates.
Vinyl and composite
Far from "cheap plastic fences," vinyl fencing is considerably costlier than prefabricated wood and most ornamental irons because of its low maintenance and long (sometimes lifetime) warranty, Bailes said.
A bonus: Vinyl can deflect noise.
Color choices in vinyl have expanded recently into neutral colors, and some include a variegated texture, too.
Some vinyl fencing can crack in severe freezing weather or warp in the summer, so evaluate the product and warranty carefully. Maintenance is fairly simple, though: Water alone or with a mild cleaner takes care of mold, Bailes said. Commercial products can prevent mold from re-forming.
Composite fencing – made of wood and plastic fibers – can absorb and deflect sound.
Composite materials also have the benefit of a wood look (without rotting or splintering) and can come in panels or be "stick built" to fit the grade of the ground. Maintenance is akin to vinyl fencing.
Like vinyl though, composite fencing is costly, and sometimes the color lightens beyond expectations.
---