News > Spokane
Valley officer kills pastor at nursery
Shooting victim was Baptist minister and Valley business owner;
Spokane police say handgun found near 74-year-old
Fri., Aug. 27, 2010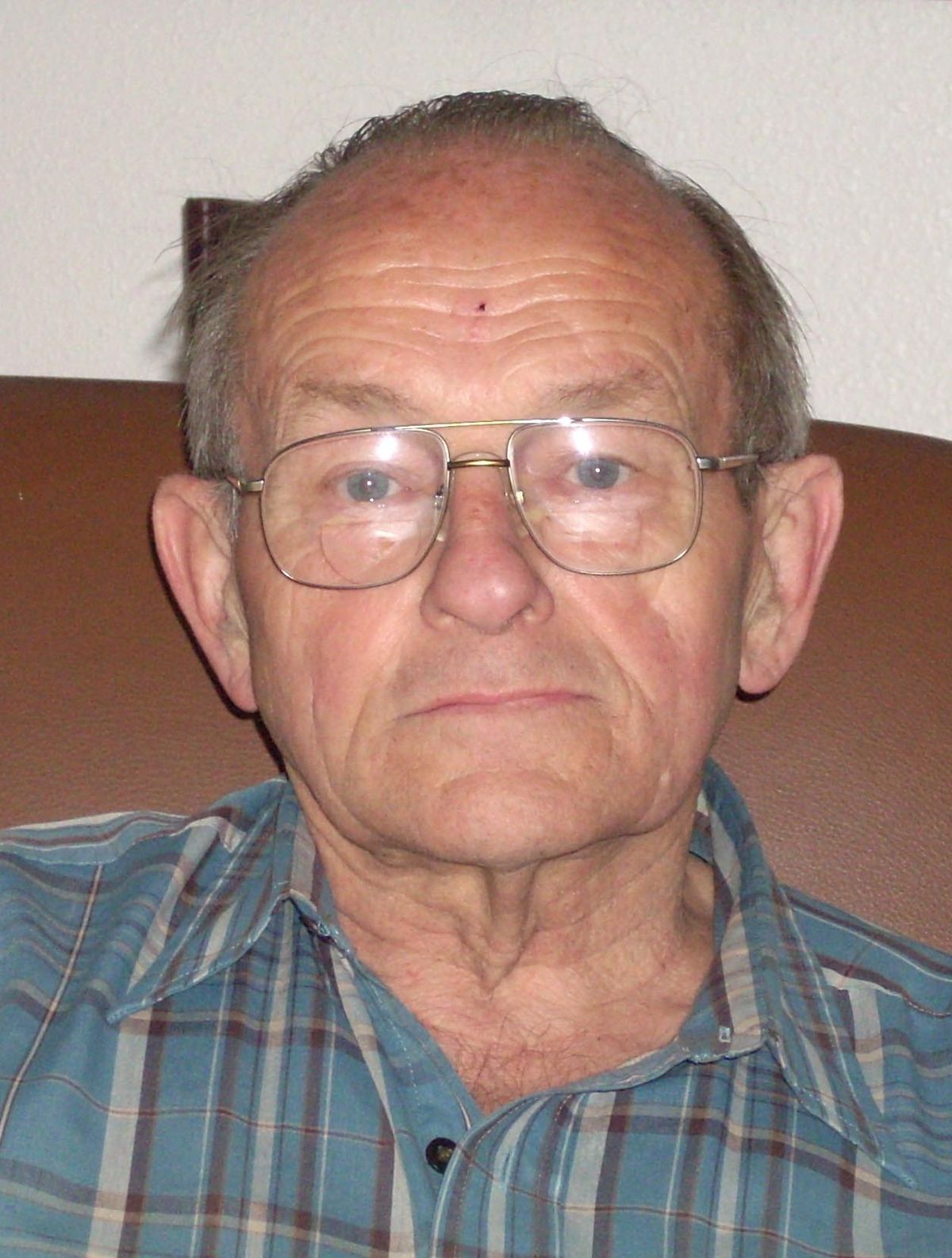 Creach
A pastor and widely recognized Spokane Valley businessman, concerned that a prowler was on his property late Wednesday, got out of bed, apparently armed himself with a pistol and headed toward a sedan in the empty parking lot of his popular nursery and greenhouse complex nearby.
Moments later, gunfire erupted and W. Scott Creach, 74, collapsed with a fatal bullet wound to his chest after an apparent scuffle.
His killer: a uniformed Spokane Valley police officer in an unmarked patrol car.
As the full scope of the tragedy began unfolding Thursday, emotional questions piled up on all sides of the fatal encounter.
How could a property owner be shot to death by police on his own property? What happened that caused the officer to fear for his safety? What are the long-term ramifications for a community already grappling with issues surrounding police use of deadly force?
Answers were elusive Thursday, as police released little information and said the officer wouldn't be identified for at least 72 hours, and possibly longer.
This much is known: Police said that Creach approached the officer who was in an unmarked police car at Creach's business, the Plant Farm, 14208 E. Fourth Ave. Creach lived next to the business, which includes the adjacent Creach Greenhouse. A confrontation ensued and the officer fired his weapon, according to Spokane Police Department spokeswoman Officer Jennifer DeRuwe. An autopsy showed that Creach died from a gunshot wound to the chest.
A handgun was found on the ground next to Creach after the shooting.
The Spokane Police Department is investigating the shooting under a protocol that calls for city police to investigate officer-involved incidents taking place in the Spokane County Sheriff's Office, which staffs Spokane Valley Police.
Alan Creach, the pastor's son, said in a statement to the media that his father suspected that the driver of the vehicle was a prowler.
"We have suffered a terrible tragedy," Alan Creach said. "We are going to miss him."
Alan Creach later declined a request for an interview.
Police said in a news release that a request had been made earlier in the day "for increased patrol presence" in the neighborhood and that the Spokane Valley police officer was responding to the request. They wouldn't say, however, whether the officer tried to contact the business owner before parking in the lot, or who made the request for increased patrols.
Spokane Valley Police Chief Rick Van Leuven declined to comment about any aspect of the investigation.
However, he recently provided information to the Spokane Valley City Council showing that burglaries in July had nearly doubled compared to the same month in 2009 and reports of car prowling jumped to 156 in July from 63 the same month a year ago.
The area where the shooting took place is located in a crime "hot spot" established by the department's criminal analysis team.
"We establish hot spots of areas where there is a concentration of incidents of crime that occurs," Van Leuven said. "Based on that, we try to proactively police those areas."
A worker at the greenhouses said that Creach had been protecting his property for 15 years and had gone out at night to check on the land armed with a gun.
"In the blink of an eye they destroyed a lot of people," said the worker, who declined to give his name.
DeRuwe declined to say how many shots were fired and by whom.
Creach's wife said she heard three shots, but a neighbor across the street said he heard only one shot, Alan Creach said in his statement to the media.
Another nursery worker, who also did not give her name, said she was incredulous over the incident. "He gets shot on his own property?" she asked.
Known as Pastor Scott, Creach founded Greenacres Baptist Church in 1971. Located at 18620 E. Sprague Ave., the church has about 300 members. A prayer service was held there at 7 a.m. Thursday with about 20 church members attending, said a church member who declined to give his name.
People who knew Creach were driving by the nursery and the church. One man left five ears of corn next to the Plant Farm sign and planter in front of the business.
"He's been in the Valley forever, a great farmer," said Delores Nichols, who was with a friend in front of the nursery. "We all bought plants here all of the time."
The Rev. Bill Dropko, fellowship pastor at Greenacres Christian Church, said Creach was unable to attend pastor fellowship meetings because he was too busy trying to run the businesses.
"He was a very busy man," Dropko said.
Alan Creach had taken charge of the business recently.
Garden writer Pat Munts, whose articles appear in The Spokesman-Review, said Creach raised high-quality plants for years. "He did a lot for the community," she said, calling his death a tragedy. "He was an institution," she said.
Reporter Thomas Clouse contributed to this report.
Local journalism is essential.
Give directly to The Spokesman-Review's Northwest Passages community forums series -- which helps to offset the costs of several reporter and editor positions at the newspaper -- by using the easy options below. Gifts processed in this system are not tax deductible, but are predominately used to help meet the local financial requirements needed to receive national matching-grant funds.
Subscribe now to get breaking news alerts in your email inbox
Get breaking news delivered to your inbox as it happens.
---