News > Spokane
Officer involved in shooting identified
Sheriff: Upcoming meeting with Hirzel 'isn't a friendly interview'
Tue., Aug. 31, 2010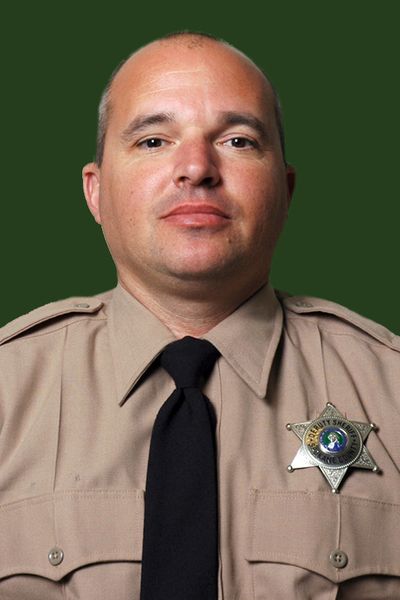 The deputy who fatally shot a Spokane Valley pastor and business owner last week was identified Monday as Brian Hirzel, a two-year veteran of the Spokane County Sheriff's Office who also has held law enforcement positions in Kootenai County and in Southern California.
Hirzel, 41, has agreed to meet Thursday with detectives investigating the shooting death of 74-year-old Wayne Scott Creach, Sheriff Ozzie Knezovich confirmed. The investigation is being conducted by the Spokane Police Department.
Although authorities still have few details about the encounter, Knezovich described Hirzel as cooperative and noted that he has agreed to the interview with detectives even though he has the same constitutional right anyone else has to remain silent.
"This isn't a friendly interview he is heading for. This is a criminal investigation," Knezovich said. "After that, there will be an administrative review," which will determine whether any disciplinary measures are warranted.
Until Hirzel, who lives in Hayden, explains what happened, investigators only know that he radioed he was on a prowl check at 11 p.m. Wednesday.
He parked his unmarked patrol car in the parking lot of Creach's nursery and greenhouse complex, the Plant Farm at 14208 E. Fourth Ave.
Creach lived with his wife in a home next door, and family members said he had gone out to check on what he thought was a prowler in the parking lot.
Spokane police spokeswoman Jennifer DeRuwe described the fatal encounter this way: "Just after 11 p.m., there was a confrontation" between Hirzel and Creach. "Deputy Hirzel fired his duty weapon, striking Creach with a single gunshot … ultimately causing his death."
Detectives found a gun next to Creach, who – according to an employee – has for years armed himself with a pistol before patrolling his property.
But Knezovich couldn't say how many shots were fired and by whom, or what transpired between the two men during their meeting.
"Until we have the context of what happened, what are we going to tell you? It's like a puzzle right now. We have a bunch of pieces, but we don't yet know how they fit," he said.
Hirzel worked 13 years as a law enforcement officer in Cathedral City, Calif., near Palm Springs, and three years as a deputy for Kootenai County. He was hired in 2008 by the Spokane County Sheriff's Office, which has a contract to provide deputies to serve as police officers for Spokane Valley.
Knezovich said Monday he doesn't know of any disciplinary sanctions levied against Hirzel since he's worked for his office.
If Hirzel refused to talk, sheriff's officials could compel him to tell them what happened under what's called a Garrity interview. If Hirzel refused, he could lose his job, Knezovich said. But any information gleaned from a Garrity interview could not be used as a basis for criminal charges.
"To this day, there hasn't been a deputy who has not given a statement," Knezovich said.
Knezovich also addressed questions about whether Hirzel spoke with Creach prior to the contact or whether the Sheriff's Office has a policy about contacting business owners prior to parking in their private lots.
"It's never come up before," he said. "I don't know how many thousands of businesses we check. We drive through their parking lots and sometimes we get out of the cars to check to see if doors are locked."
Parking in private lots is not only accepted, it's encouraged, he said.
"We might park there to eat lunch or to write reports. It makes us highly visible, which deters crime," Knezovich said.
Knezovich again emphasized that he expects investigators to provide complete details about what happened, including the phase of the moon – which could provide information about how much light was available at that time of night. "The investigation will include that depth of questioning," he said.
The sheriff also expressed frustration over public cries for more information and a perception that Hirzel is getting a break because he wears a badge.
"It's extremely frustrating," Knezovich said. "This community has a very good law enforcement presence. It has a lot of totally dedicated officers."
The sheriff said he believes much of the public perception is based on the intense media coverage of the incident. In that regard, he requested patience from the public.
"I want to make sure this thing goes smoothly," he said. "So far, the deputy has been fully cooperative."
Local journalism is essential.
Give directly to The Spokesman-Review's Northwest Passages community forums series -- which helps to offset the costs of several reporter and editor positions at the newspaper -- by using the easy options below. Gifts processed in this system are not tax deductible, but are predominately used to help meet the local financial requirements needed to receive national matching-grant funds.
Subscribe to the Coronavirus newsletter
Get the day's latest Coronavirus news delivered to your inbox by subscribing to our newsletter.
---