News > Spokane
Suspect in woman's death in hospital after shooting self
Murder charge pending against victim's boyfriend
Tue., Dec. 14, 2010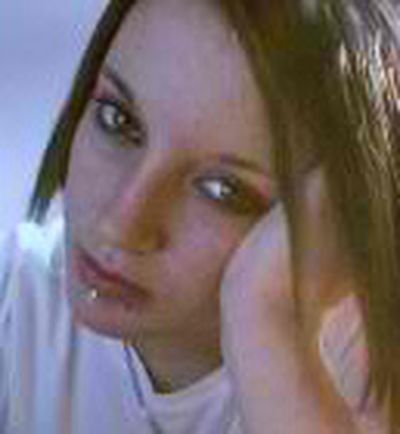 The man suspected of fatally shooting his girlfriend Sunday was captured by police after he turned the gun on himself while on the Gonzaga University campus, authorities said Monday.
Tristen Nebrae Jordan is recuperating at Harborview Medical Center in Seattle but faces a first-degree murder charge for the shooting death of 20-year-old Samantha Clark Franco, according to police.
A Harborview spokeswoman said Jordan is in the intensive care unit but declined to disclose his condition.
Franco's mother called police from a home in the 800 block of East Augusta Avenue about 1:30 a.m. Sunday and said her daughter was bleeding profusely and that her boyfriend may have "done this to her," police said.
Police found the young woman in a bedroom with a gunshot wound to her face. She was pronounced dead at a local hospital.
As police were searching for Jordan, witnesses reported vehicles being shot at in the parking garage under Coughlin Hall, a dorm on the Gonzaga campus.
Police found two cars that had been shot with a handgun and found Jordan near the McCarthey Athletic Center bleeding from a gunshot wound to his head. He was arrested after a short foot chase.
Police found a handgun believed to have been used in the murder in a parking lot near 700 N. Hamilton St.
No one involved in the incident is a Gonzaga University student, according to police.
Friends said Franco had a 9-month-old baby and lived with her mother at the Augusta Avenue home.
Michael Trout, who said he knew Franco for about 10 years, said she attended Havermale High School but never graduated.
"She was pretty much a street kid," Trout said. "She had a very tough life."
Trout said Franco hadn't been dating Jordan long. He said he'd heard the couple were partying at the home when they got in an argument and Franco asked Jordan to leave. Jordan left, but returned with a gun, Trout said.
Police have not said what led to the deadly confrontation.
"I still haven't grasped the fact that I'm not going to be able to go to her house and see her," Trout said. "I can't even imagine what her mom is going through."
Trout said he's known Jordan for several years and never thought he was dangerous.
"Honestly, I can't believe he did this," Trout said. "When I was told it happened, I didn't believe it. I thought it was a joke."
Jordan has only traffic tickets in Spokane County but was on Department of Corrections supervision for a harassment conviction in California.
Details on that case weren't available, but a DOC spokeswoman said Jordan has been under state supervision since July 2009. His probation was scheduled to end on Jan. 8, according to the DOC.
Trout said Franco was "in and out" of Crosswalk, an emergency shelter for teens, but had settled down recently and was looking for a job.
He called her a "rebel" with a big heart and a lot of friends.
"She was such a good kid," Trout said. "There weren't too many people who didn't like her."
Local journalism is essential.
Give directly to The Spokesman-Review's Northwest Passages community forums series -- which helps to offset the costs of several reporter and editor positions at the newspaper -- by using the easy options below. Gifts processed in this system are not tax deductible, but are predominately used to help meet the local financial requirements needed to receive national matching-grant funds.
Subscribe to the Coronavirus newsletter
Get the day's latest Coronavirus news delivered to your inbox by subscribing to our newsletter.
---
Subscribe and log in to the Spokesman-Review to read and comment on this story