News
Gang ties mean long sentence for gunman
Thu., Feb. 11, 2010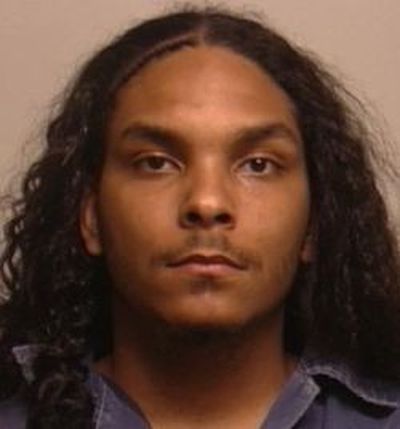 A Spokane man will spend 15 years in prison for a shooting that didn't injure anyone but brought his gang affiliation to the center of a jury trial. Anthony D. Singh, 21, fired a bullet through a man's right shoe after a confrontation in a downtown parking lot that police said stemmed from a dangerous culture of retaliation and intimidation common in gang life. A jury convicted Singh of several felonies after a trial in December that included unusual testimony about Singh's ties to the Rollin' 60 Crips street gang. Gang affiliations generally are considered inadmissible in trials, but prosecutors argued that Singh's membership in the violent gang provided motive for the seemingly random shooting, which occurred near a downtown night club in July 2008. "He has chosen this way of life, and it finally caught up with him," said Superior Court Judge Kathleen O'Connor on Wednesday. Singh's father, Elvis Anthony Singh, urged O'Connor to show his son leniency in a letter mailed from a federal prison, where he's been since 2002. He was sentenced to 10 years after federal drug agents busted a crack cocaine ring the quadriplegic was operating out of his Spokane home with his caregiver. "We missed those important teenage years," Elvis Singh's letter reads. "I regret that I was not there to be a positive influence on him." O'Connor approved an exceptionally high sentence for Singh, ordering him to serve sentences for second-degree assault, drive-by shooting and unlawful possession of a firearm before serving sentences for witness tampering and conspiracy to commit assault, instead of serving the sentences at the same time. Singh's court-appointed lawyer, Thomas Cooney, has said he'll appeal the verdict, partly based on a Spokane police detective's admission to jurors that Singh had previous convictions. Jurors were ordered to disregard Detective Michael Roberge's statement, but Cooney said that made little difference. Singh, Cooney argued in court documents, "was convicted on his propensity to commit crime and for being a bad person who is a gang member, rather than on admissible character evidence." Singh denies firing the bullet that hit Alex Tauala in his right shoe in a parking lot near Sprague Avenue and Stevens Street on July 26, 2008. Tauala didn't identify Singh as the gunman during trial. But police witnesses and Deputy Prosecutor Larry Haskell argued Singh shot at Tauala after Tauala confronted Singh and his brother, 25-year-old Jamal R. Singh, by saying "anyone else got any problems?" The brothers, prosecutors said, were driven to retaliate because of their ties to a gang where "respect is the center of the universe," according to court documents. Jamal Singh pleaded guilty to riot in August 2008 and was given a year probation and credit for 24 days served in jail. But police argued Anthony Singh was the shooter, and his extensive criminal history contributed to his lengthy prison sentence. That prison sentence was exactly what Singh's imprisoned father hoped his son, a father of two, could avoid. "As he is now able to see, the greatest price for his mistakes will be paid by his children," the letter says.
Local journalism is essential.
Give directly to The Spokesman-Review's Northwest Passages community forums series -- which helps to offset the costs of several reporter and editor positions at the newspaper -- by using the easy options below. Gifts processed in this system are not tax deductible, but are predominately used to help meet the local financial requirements needed to receive national matching-grant funds.
Subscribe to the Coronavirus newsletter
Get the day's latest Coronavirus news delivered to your inbox by subscribing to our newsletter.
---
Subscribe and log in to the Spokesman-Review to read and comment on this story