News > Features
He's still riding the waves
Mon., Jan. 11, 2010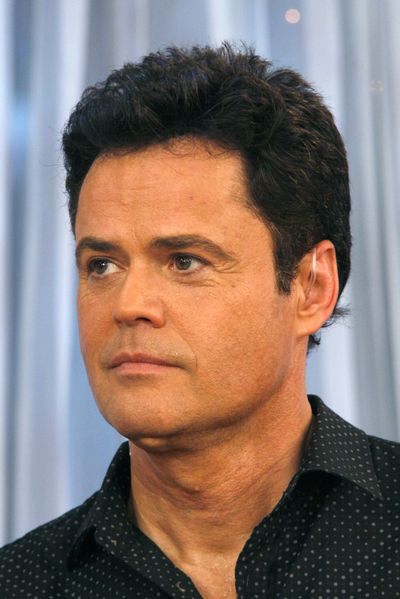 Donny Osmond is coming back to the airwaves with a radio show on the heels of his "Dancing With the Stars" win.
A music show hosted by the 52-year-old singer debuts Jan. 18 on about 60 stations nationwide.
"I've been up and down for the last 47 years. Up's better, let me tell you," he says.
Osmond says the radio show is aimed at a wide audience, but primarily women who listen to adult contemporary or classic hits during the day, at work or elsewhere.
He says most of his fans grew up with radio, and the format isn't going away despite the medium's financial slump and increased entertainment choices.
"I've been in this business since dirt was created, so I've seen a lot of incarnations of this business," he says. "I remember when colored television came in … I was such a little kid but I was involved in the industry so much.
"And so many people would say, 'Television is the death of radio,' and as history has shown, it isn't, it wasn't and it never will be."
Osmond is enjoying a resurgence with his appearance on the hit ABC dance series, the "Donny and Marie Show" with his sister at the Flamingo Las Vegas and an album debuting next year.
He began entertaining at age 4, when he and his brothers were regulars on "The Andy Williams Show." That led to a solo singing career and hit records with his sister, and eventually a variety show with her on ABC.
The Flamingo recently extended the siblings' live show through 2012.
"It's an interesting ride to be in show business," Osmond says. "It's an interesting challenge to get a career, but it's even more interesting to keep that career going and thankfully I've hooked up with some great people."
The birthday bunch
Saxophonist Clarence Clemons (Bruce Springsteen and the E Street Band) is 68. Country singer Naomi Judd is 64. Actress Kim Coles ("Living Single") is 48. Singer Mary J. Blige is 39. Actress Amanda Peet is 38.
Local journalism is essential.
Give directly to The Spokesman-Review's Northwest Passages community forums series -- which helps to offset the costs of several reporter and editor positions at the newspaper -- by using the easy options below. Gifts processed in this system are not tax deductible, but are predominately used to help meet the local financial requirements needed to receive national matching-grant funds.
Subscribe to the Coronavirus newsletter
Get the day's latest Coronavirus news delivered to your inbox by subscribing to our newsletter.
---