News > Nation/World
Parker, creator of 'Spenser,' dead at 77
Wed., Jan. 20, 2010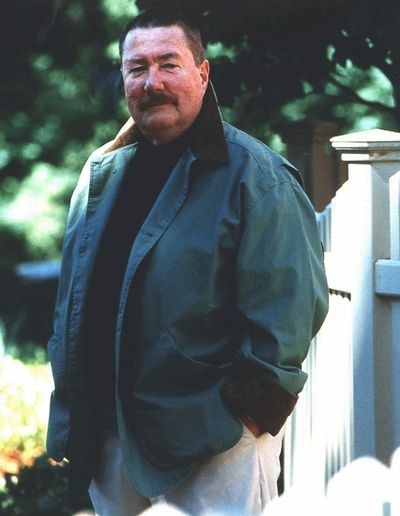 BOSTON – Robert B. Parker, the blunt and beloved crime novelist who helped revive and modernize the hard-boiled genre and branded a tough guy of his own through his "Spenser" series, has died. He was 77.
The cause of death was unclear. Parker's longtime agent, Helen Brann, said that the author's widow, Joan, called her Monday after finding him dead at his desk.
Prolific to the end, Parker wrote more than 50 novels, including 37 featuring Boston private eye Spenser. The character's first name was a mystery, with his last name emphatically spelled with an "s" in the middle, not a "c."
The character was the basis for the 1980s TV series "Spenser: For Hire," starring Robert Urich. Parker later said the only thing he liked about the program was the residual checks.
Parker admired Raymond Chandler and other classic crime writers and helped bring back their cool, clipped style in the first "Spenser" novel, "The Godwulf Manuscript," from 1973.
"Hard-boiled detective fiction was essentially dead in the early '70s. It was considered almost a museum thing," said Ace Atkins, author of "Devil's Garden," "Wicked City" and several other novels. "When Parker brought out Spenser, it reinvigorated the genre."
A native of Springfield, Mass., Parker received a Ph.D. in English from Boston University, where his dissertation was on Dashiell Hammett and Chandler. He was teaching at Northeastern University when he created Spenser, observing later that he was inspired in part because Chandler was dead and he missed his famous detective, Philip Marlowe.
Local journalism is essential.
Give directly to The Spokesman-Review's Northwest Passages community forums series -- which helps to offset the costs of several reporter and editor positions at the newspaper -- by using the easy options below. Gifts processed in this system are not tax deductible, but are predominately used to help meet the local financial requirements needed to receive national matching-grant funds.
Subscribe to the Coronavirus newsletter
Get the day's latest Coronavirus news delivered to your inbox by subscribing to our newsletter.
---