Ted Neeley Superstar: Who else would you expect in show's lead role?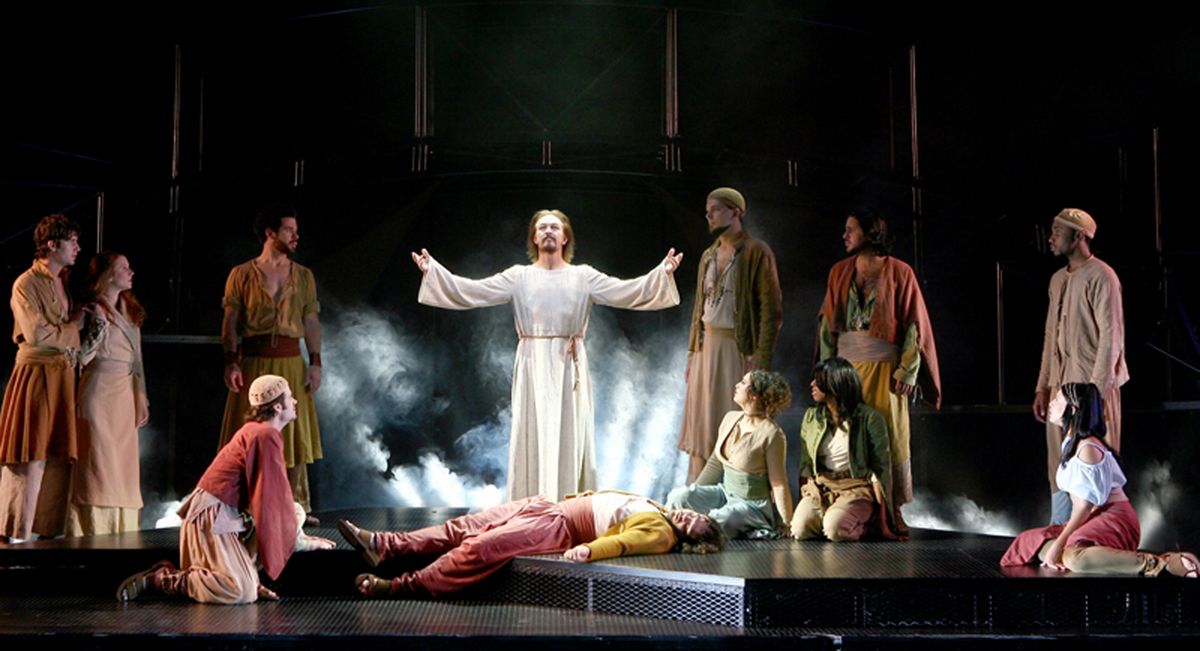 If you come across the 1973 film version of "Jesus Christ Superstar," you'll see Ted Neeley on the screen, imparting his blessings on the multitudes.
Now, 36 years later, Neeley is still playing the role of Jesus as he arrives for a one-night-only visit of the national touring production of "Jesus Christ Superstar."
At age 66, he seems just as surprised as anyone that he's still in demand for the role.
"Back then, I would have never even known it was a possibility that I would still be doing this role in 2010," said Neeley, by phone from a tour stop in Nanaimo, B.C.
"I wouldn't have known it was a possibility that I'd even be breathing."
Yet, if Neeley's previous appearances in the show are any indication, he can still deliver a believable and inspiring performance. This is his fifth visit to Spokane; the most recent one was at the end of 2007.
Neeley's history in the Jesus role goes back even further than 1973. In 1971, he was cast in the original Broadway production – as a leper – and also served as the understudy for the Jesus role.
That led to the role of Jesus in the Los Angeles production, which led director Norman Jewison to cast him in the movie version.
"I've had extremely good luck," Neeley said. "I am so blessed."
His first big theatrical break had already arrived a few years earlier, in 1969, when he was cast in the lead role of Claude in "Hair" in both New York and Los Angeles. Later, he sang the title role in "Tommy" in Los Angeles.
This was heady stuff, but not exactly what he had planned when he first broke into show business.
"I'm a rock 'n' roll drummer from Texas!" said Neeley, who fronted a band called the Teddy Neeley Five in 1965. "I had no idea that theater and film would be in my future."
Why was Neeley the go-to guy for rock musicals? He knew how to "scream the high notes," he said.
He's not surprised that Andrew Lloyd Webber's "Jesus Christ Superstar" is still going strong after nearly 40 years.
"It's based on the greatest story ever told," said Neeley. "Tim Rice (the lyricist) was able to pull out the Biblical language and put it into language that everybody can understand."
This tour is a minimalist version, not the lavish, Vegas-style production that Neeley has fronted in years past.
The show moves to a new city nearly every night. After Spokane, it heads to Missoula, Great Falls, Billings, Butte and Bozeman, all in the space of five nights.
"This is like a rock 'n' roll one-night tour," Neeley said. "It was like a test to see if a show like this can exist, to see if the crew can handle it."
Have they passed the test?
"Well, it was planned as a three-month tour," he said. "We're now in our fourth year."
Meanwhile, Neeley is grateful that he is still performing in a show that has moved so many people – including himself.
"It certainly has deepened my faith," he said.
---