News > Features
Jackson: Judges not top dawgs
Tue., Jan. 26, 2010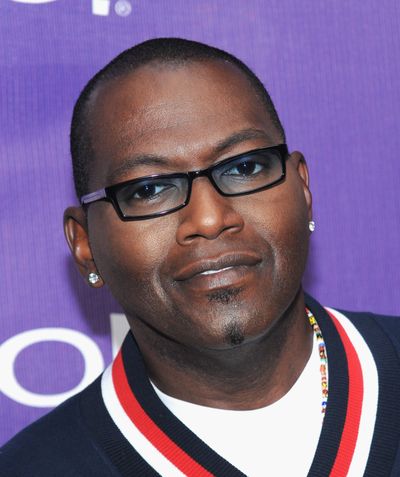 All the "American Idol" buzz has been about the judges, not the talent, and Randy Jackson says that needs to change.
"A lot is being made about us and what we do, how we judge, who's on, who's not on, what's happening, all of that," he says.
That's because the changing faces of the judges have provided the biggest news.
Simon Cowell announced he's leaving for the U.S. version of his British talent series, "The X Factor," and Paula Abdul quit after her contract deal fell through.
Jackson, along with Cowell, Kara DioGuardi and guest judges, has kicked off Season 9 of "Idol." Ellen DeGeneres starts with the Hollywood round Feb. 9.
Jackson, 53, laughs when he's asked about the length of his contract with the Fox series: "It's got some time left, yes."
Ask if he would work as a judge on "The X Factor" and he'll laugh again.
"You never know what's going to happen, you just never know in life," he replies.
He says finding a judge to replace Cowell will be "really difficult" because "there's nobody quite like him …
"Maybe Conan? Maybe Leno? I don't know."
This season, Jackson says, the girls outshine the boys – and he's hoping one takes the top prize.
"In my mind, the biggest winners ever on 'American Idol' have been girls," he says. "I mean that have gone on to huge success with Carrie Underwood, with Kelly Clarkson, these are your big, huge, giant success stories.
"We had two years of boys (David Cook and Kris Allen). C'mon, we need a girl!"
The birthday bunch
Actress Anne Jeffreys is 87. Sportscaster/actor Bob Uecker is 75. Actor Scott Glenn is 71. Actor David Strathairn is 61. Singer Lucinda Williams is 57. Guitarist Eddie Van Halen is 55. Comedian Ellen DeGeneres is 52. Actor Paul Johansson ("One Tree Hill") is 46. Gospel singer Kirk Franklin is 40.
Local journalism is essential.
Give directly to The Spokesman-Review's Northwest Passages community forums series -- which helps to offset the costs of several reporter and editor positions at the newspaper -- by using the easy options below. Gifts processed in this system are not tax deductible, but are predominately used to help meet the local financial requirements needed to receive national matching-grant funds.
Subscribe to the Coronavirus newsletter
Get the day's latest Coronavirus news delivered to your inbox by subscribing to our newsletter.
---