News > Features
Must be a good thing for Martha
Fri., Jan. 29, 2010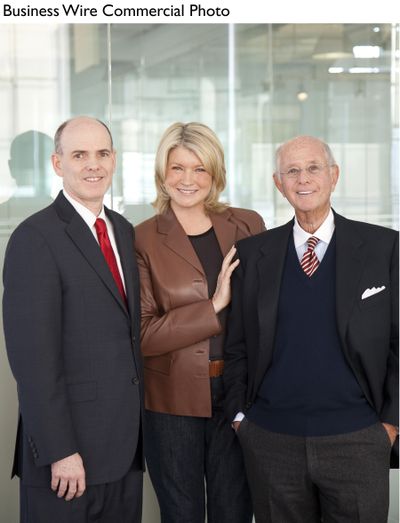 Martha Stewart is heading to cable.
The lifestyle queen has signed a deal to move her daily program to the Hallmark Channel, effective this September.
"The Martha Stewart Show" is currently syndicated to broadcast channels across the country.
After Stewart's show, Hallmark will air 90 minutes of programming created by her production company.
Stewart's move echoes that of fellow daytime star Oprah Winfrey, who is leaving her syndicated show next year and will set up shop at a network created for her by Discovery Communications.
Are they really serious?
Clear Channel Communications says it's interested in signing Howard Stern when the shock jock's contract with Sirius satellite radio expires.
That would mark an about-face for the nation's largest radio chain, which yanked Stern's show from its stations in 2004 after his raunchy broadcasts were repeatedly subjected to regulatory fines.
Stern, whose five-year, $500 million contract with Sirius XM Radio expires at year's end, does not face the same restrictions with Sirius because that show is distributed over satellite radio.
"I can't imagine the day where I would ever work for Clear Channel. That's pretty sure," said Stern, who has said on his show that he might retire once his contract expires.
The birthday bunch
Actor John Forsythe is 92. Actor-singer Noel Harrison is 76. Actress Katharine Ross is 70. Actor Tom Selleck is 65. Actress Ann Jillian is 60. Drummer Tommy Ramone (The Ramones) is 58. Talk-show host Oprah Winfrey is 56. Actress Judy Norton-Taylor ("The Waltons") is 52. Actor Nicholas Turturro is 48. Director-actor Ed Burns is 42. Actress Heather Graham is 40. Actress Sara Gilbert is 35. Guitarist Jonny Lang is 29.
Local journalism is essential.
Give directly to The Spokesman-Review's Northwest Passages community forums series -- which helps to offset the costs of several reporter and editor positions at the newspaper -- by using the easy options below. Gifts processed in this system are not tax deductible, but are predominately used to help meet the local financial requirements needed to receive national matching-grant funds.
Subscribe to the Coronavirus newsletter
Get the day's latest Coronavirus news delivered to your inbox by subscribing to our newsletter.
---