News > Features
A tale of losing and giving
Sat., Jan. 30, 2010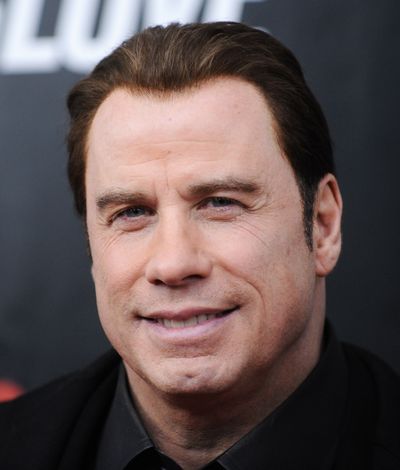 John Travolta says his Scientologist faith has helped him survive the tragic death of his 16-year-old son.
Travolta walked the red carpet Thursday in New York with wife Kelly Preston to promote his new film, "From Paris With Love."
Shooting ended just days before Jett Travolta died on Jan. 2, 2009, after a seizure at the family's vacation home in the Bahamas.
"We work hard every day with our church on healing," Travolta said. "And Kelly and I and (daughter) Ella have all been working very hard, and they've been helping us."
Travolta flew a jetliner earlier this week carrying relief supplies, doctors and ministers from the Church of Scientology to Port-au-Prince, Haiti, to help survivors of that country's devastating earthquake.
We are still the world
Quincy Jones is rerecording "We Are the World" and sending the proceeds to Haiti.
The 76-year-old producer says a new group of performers will gather Monday to redo the 1985 old song originally recorded to benefit African famine relief.
The original version, written by Michael Jackson and Lionel Richie, featured Bruce Springsteen, Cyndi Lauper, Stevie Wonder, Billy Joel and Tina Turner, among others.
Oh, those aching joints
Singer and guitarist Willie Nelson canceled a North Carolina concert Thursday, complaining of a bum hand, after several band and crew members were busted for possessing moonshine and marijuana.
Nelson had carpal tunnel surgery on his left hand in 2004.
The birthday bunch
Actor Gene Hackman is 80. Actress Vanessa Redgrave is 73. Musician Phil Collins is 59. Comedian Brett Butler ("Grace Under Fire") is 52. Actor Christian Bale is 36. Singer Josh Kelley is 30. Actor Wilmer Valderrama is 30. Actor Jake Thomas ("AI") is 20.
Local journalism is essential.
Give directly to The Spokesman-Review's Northwest Passages community forums series -- which helps to offset the costs of several reporter and editor positions at the newspaper -- by using the easy options below. Gifts processed in this system are not tax deductible, but are predominately used to help meet the local financial requirements needed to receive national matching-grant funds.
Subscribe to the Coronavirus newsletter
Get the day's latest Coronavirus news delivered to your inbox by subscribing to our newsletter.
---