Ormsby chosen as U.S. attorney
Selection now rides on Senate approval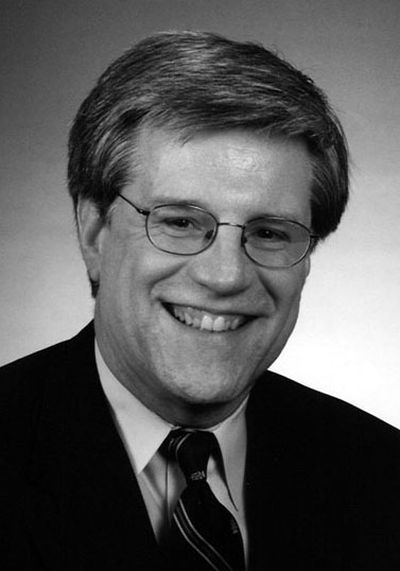 Spokane attorney Mike Ormsby was nominated Wednesday to be the next U.S. attorney for Eastern Washington.
The White House announced that Ormsby, a partner at K & L Gates LLP who works with local governments and public entities on municipal finance matters, is being nominated to replace James McDevitt, who has held the job since early in George W. Bush's administration. McDevitt and Ormsby once worked together at the predecessor of K & L Gates.
"I am very excited about the possibility of public service," Ormsby, 53, said Wednesday afternoon after receiving official notification from the White House.
Patty Murray, the state's senior U.S. senator and a member of Democratic leadership in that chamber, praised Ormsby as well qualified for the job: "Mike has a vast knowledge of the law and of the communities he will be serving."
When Ormsby was first mentioned as a potential U.S. attorney a year ago, the selection was roundly criticized by opponents of the River Park Square mall and parking garage deal between the city of Spokane and Cowles Co. development interests. In the 1990s, Ormsby was the attorney for the Spokane Downtown Foundation, a nonprofit organization set up by the development firms to sell $31.5 million in bonds to purchase the garage and pay investors back with proceeds from the parking revenue.
Cowles Co. also owns and operates The Spokesman-Review.
Former Spokane Mayor John Talbott and other critics of that public-private partnership sent a letter to the White House and members of Congress last year, arguing Ormsby's name should be withdrawn because of his involvement in the controversial project.
"At a time when it's vital that the Justice Department send a message that it will not tolerate private fraud and public corruption, Mr. Ormsby's appointment would send the opposite message," they wrote.
Ormsby said last year the letter "far overstates my importance to or involvement in the project" and said he looked forward to defending his actions through the nomination process.
All potential nominees are investigated by the Federal Bureau of Investigation before a formal nomination is made. Nominees face a confirmation hearing in the Senate Judiciary Committee and a vote by the full Senate. Ormsby said he couldn't comment on things he discussed with the FBI but added: "Rest assured the process was very thorough."
River Park Square critics sought and received a Justice Department review of McDevitt's connection to the project and the lack of prosecution for problems that led to a long string of civil suits. Experts in white-collar crime from the Western Washington office looked into allegations and said in September 2008 they could find no indication of fraud or other federal criminal violations in the various aspects of the mall's renovation or financing, saying McDevitt acted "prudently and appropriately" in his handling of calls for investigating the project.
Alex Glass, a spokeswoman for Murray, said the senator received the letter about Ormsby and River Park Square and continues to support him for the job: "The White House, the FBI and the Department of Justice have thoroughly vetted Mike for this position and today's formal nomination is a vote of confidence in his qualifications and his record."
---