News > Spokane
Tucker tepid about office review
Consultant says prosecutor's office could use outside help
Thu., March 25, 2010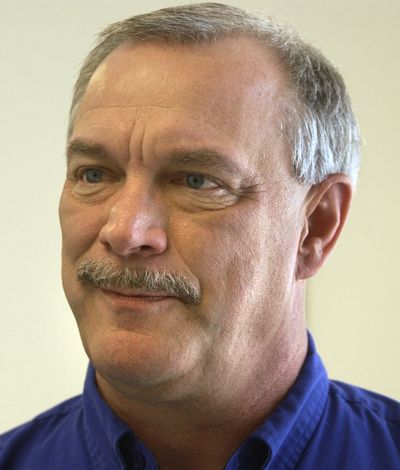 Prosecutor Steve Tucker doesn't know the guy's name or where he's from, but he's hoping that the "professional prosecutor" found by a consultant can help Spokane County solve a worsening problem of releasing crime suspects back into the community because his office is unable to file necessary paperwork.
"I'm not too much in favor of hiring more consultants," Tucker said. "That money could be used hiring attorneys back and getting them back to work here."
But he said he agreed to the plan rather than risk being labeled an "obstructionist."
Consultant David Bennett, who has worked with the county to overhaul the local criminal justice system, suggested that the Spokane County Commission hire a prosecutor from Florida to evaluate Tucker's office. Bennett wouldn't name the attorney, who works as an assistant to a state attorney, because he hadn't offered him the consulting position yet.
Bennett and Tucker said the county would spend about $5,000 for the prosecutor to spend a couple of days working with deputy prosecutors Shane Smith and John Grasso, who supervise the drug and property crime unit, which has most of the backlog of cases.
"The guy I'm bringing in, like Steve, is a professional prosecutor," said Bennett, who is based out of Park City, Utah. "This is not in any way a slight to Mr. Tucker or his administration. Many organizations do this on a regular basis to do a look-see to see if there is a more efficient way of doing business."
Bennett has worked with law enforcement, judges and prosecutors to streamline the booking processes and court hearings to minimize the time offenders spend in jail while giving offenders options – such as drug rehabilitation or job skills – that get them out of cycles of offending.
But the key to reforming the local system is making sure paperwork is forwarded to judges within 72 hours. Otherwise, the filing delays cause compounding problems, such as warrants being issued for failure to appear in court, more bench warrants, more law enforcement time searching for suspects in past crimes, a fuller jail and offenders who sometimes have to appear in court years after they changed their ways for the better.
"We cannot go backwards," Bennett said. "This is where we were a couple years ago. We need to get on top of this. It's at the forefront of all the changes and reforms we are making in the system."
Tucker said his office performed well last year until county leaders cut seven attorneys, most of whom handled drug and property crimes.
"We are trying to manage it. But we just don't have the people to do it," he said. "It's just depressing."
The prosecutor's office also has had several attorneys facing medical problems, a couple of attorneys who had maternity leave and the added stress in the drug and property crime unit that prompted a couple secretaries there to quit, Tucker said.
"The guy may come in and say 'I don't see a thing you can do,' " Tucker said.
But one of the solutions will not be Tucker taking a more active role in managing how deputies handle cases, he said.
"My job is not to micromanage and go to each case and say 'What are you doing here?' " he said. "I trust that my deputies are doing that."
But Frank Malone, who along with former deputy prosecutor Dave Stevens, is challenging Tucker in the upcoming election, said the deputies need more leadership from their elected boss.
"If it were me … what I would do is get in there after hours and on Sundays to make sure people get charged," Malone said. "I'm hearing the budget caused this, but this has been going on – except for one small interlude – for eight years. My theory is there is under-management going on."
Local journalism is essential.
Give directly to The Spokesman-Review's Northwest Passages community forums series -- which helps to offset the costs of several reporter and editor positions at the newspaper -- by using the easy options below. Gifts processed in this system are not tax deductible, but are predominately used to help meet the local financial requirements needed to receive national matching-grant funds.
Subscribe to the Coronavirus newsletter
Get the day's latest Coronavirus news delivered to your inbox by subscribing to our newsletter.
---