News > Idaho
Idaho candidates not so far apart
Republicans vie for supporters as primary nears
Sun., May 16, 2010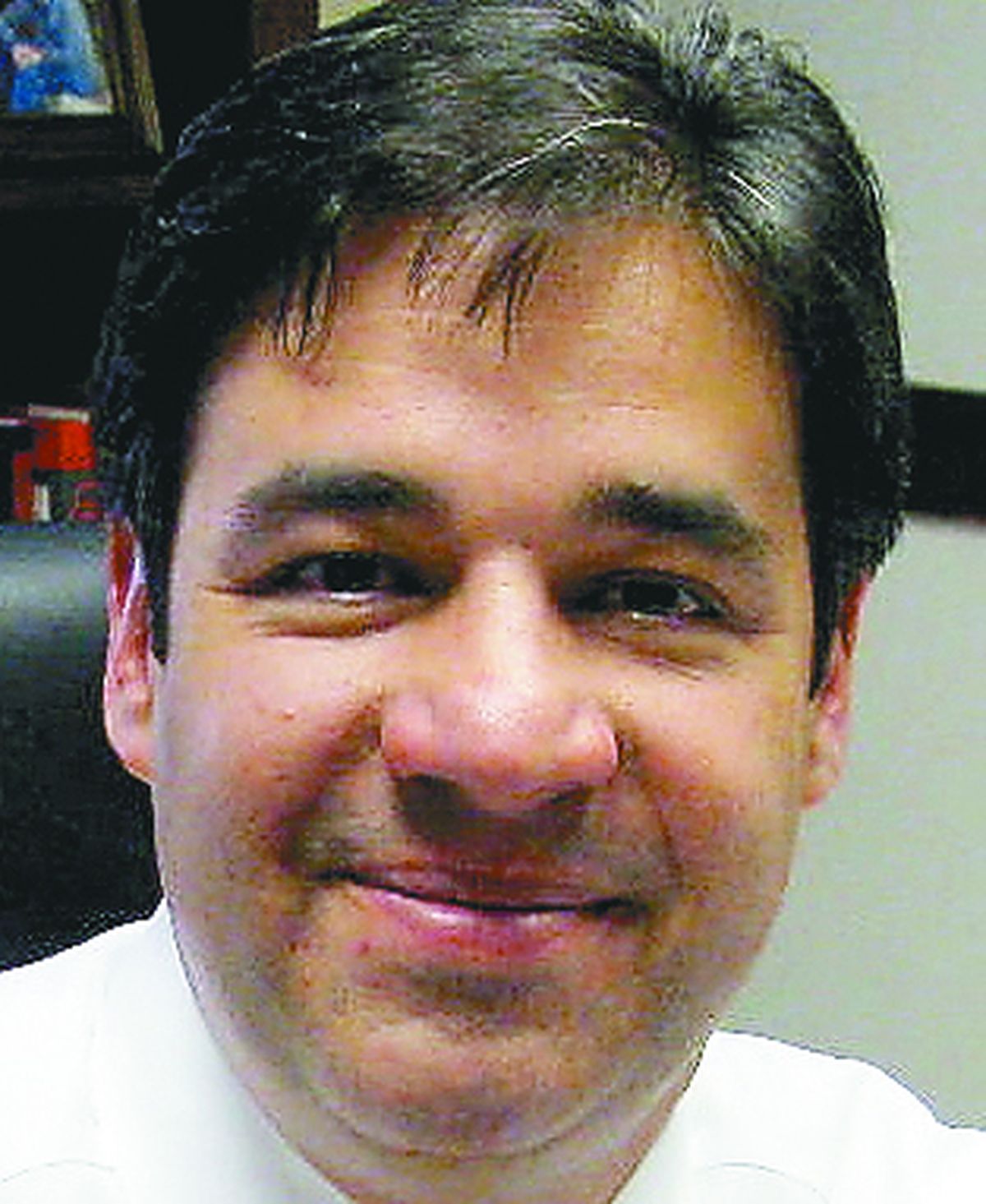 Raul Labrador
BOISE – Vaughn Ward and Raul Labrador, who are vying for the GOP nomination for Idaho's 1st District congressional seat, have much in common, though they're locked in a contentious and sometimes bitter contest in Idaho's May 25 primary election.
Both are barely past age 40, with photogenic good looks and attractive young families. Both came from modest means and were raised largely by single mothers. Both speak in forceful, idealistic terms about public service when they talk about running for Congress. Both are staking out the conservative end of the political spectrum, taking a hard line against abortion, illegal immigration, tax increases and any new Idaho wilderness.
"I didn't get into politics to be liked," Labrador said. "I got into politics to do the right thing."
Said Ward, "This is about leadership."
Ward's been campaigning full time for a little over a year, while Labrador jumped into the race in December when state Rep. Ken Roberts, R-Donnelly, dropped out. That's given Ward an edge both in momentum and fundraising. He's the only one of the two with campaign commercials airing on television around the district, and his fundraising dwarfs Labrador's.
Still, the race has been hard-fought, particularly in the last few weeks, as a series of embarrassing revelations surfaced about Ward: that he was late paying his property taxes on a lot he and his wife own in Valley County; that the decorated veteran and Marine reservist ran afoul of Marine regulations in an online campaign ad on the Drudge Report; and that half of the position statements he'd had posted on his campaign website for at least the past five months were copied from other sites.
"I don't hold anybody liable or to blame but us for not doing a better job," Ward said.
However, Ward decided Friday to bring on a new team after at least one key campaign staffer resigned.
Labrador, meanwhile, has struggled to overcome his fundraising deficit, loaning his own campaign $50,000 but still not achieving his goal of getting his message out on TV. "The late start and being in the Legislature serving the people of Idaho have absolutely hurt me with the financing," Labrador said.
Ward has become the anointed candidate of many mainstream Republicans, with recent endorsements from two former governors and other key party figures. It wasn't that way when he started running last spring, when many top Republicans still expected former congressman Bill Sali or another big-name Republican to jump into the race.
Three other, little-known Republicans also are on the ballot, but two have dropped out and endorsed Labrador. The third is Harley Brown, who says God has called him to become president of the United States.
Ward, 41, is a Boise State University political science graduate and Twin Falls native whose first job, at the age of 13, was cleaning a meatpacking plant at night, along with working on his grandparents' farm. After college, a volunteer stint on U.S. Sen. Dirk Kempthorne's campaign led to a position on Kempthorne's legislative staff in Washington, D.C., for two years, which Ward said gave him "a true exposure to Congress and how it works." He then joined the Marines, and did tours to West Africa and Cuba before being assigned to Washington, D.C., which still serves as his duty station as an active member of the Marine Reserves.
After the 9/11 attacks, he joined the CIA as an operations officer and served in Afghanistan. In 2006 he took a leave from the CIA to go to Iraq with the Marines, though he and his wife, Kirsten, had a new baby daughter; they now have two young children. "It was a lot to put my family through to go do this," Ward said.
Ward headed a fighting force of 130 Marines in Fallujah, where four were killed and 36 wounded. "I lost a Marine that was 10 feet from me," he said. "I came home and talked to every mother because I was the last person that saw their son." Ward was awarded a Bronze Star with Combat V for valor.
Ward said that in May 2007 he resigned from the CIA and "moved back home," rather than head to an assignment in East Africa. Always interested in politics, he headed GOP presidential nominee John McCain's Nevada campaign, and when current Democratic congressman Walt Minnick defeated GOP Rep. Sali in 2008, he began looking into running for Congress.
He felt he'd accumulated 18 years of leadership experience. "This is not me being a politician; this is me going out and doing things for this nation at a national level," Ward said. "I understand the national issues at a granular level."
Labrador, 42, was born to a single mother in Puerto Rico, who moved with him to Las Vegas when he was 13, after first planning for the move by enrolling her son in a bilingual school so he'd learn English in addition to his native Spanish. He and his mother converted from Catholicism to the Church of Jesus Christ of Latter-day Saints, which he said his mom identified as "a place that had a good youth program." It was a "life-changing experience for me," Labrador said.
He graduated from Brigham Young University, served a two-year mission in Chile and earned his law degree from the University of Washington. In 1996, he moved to Idaho with his wife, Rebecca, an Idahoan he'd met at BYU.
Labrador worked as a federal court law clerk and for several law firms before starting his own firm a decade ago, specializing in immigration and criminal defense. He has five children ranging in age from 7 to 17.
He said his late mother "always believed that politics was a noble service. … She instilled that into me at an early age … that I had a right and a responsibility and a duty to give something back to the community."
When Labrador decided to run for an open state House seat, he called on everyone he knew to help him in a three-way GOP primary. "My wife has 11 siblings and eight of them live in the district, so we knew a lot of people," he said with a smile.
He's been an outspoken conservative in the state House, including leading the opposition two years ago to GOP Gov. Butch Otter's proposed gas tax increase. "I saw it as my duty to make sure we didn't pass a gas tax in the middle of a recession," he said.
Labrador says he helped make the House more conservative, and now he wants to do the same for Congress.
Local journalism is essential.
Give directly to The Spokesman-Review's Northwest Passages community forums series -- which helps to offset the costs of several reporter and editor positions at the newspaper -- by using the easy options below. Gifts processed in this system are not tax deductible, but are predominately used to help meet the local financial requirements needed to receive national matching-grant funds.
Subscribe now to get breaking news alerts in your email inbox
Get breaking news delivered to your inbox as it happens.
---