News > Idaho
GOP tide sweeps out longtime Idaho state rep
Wed., Nov. 3, 2010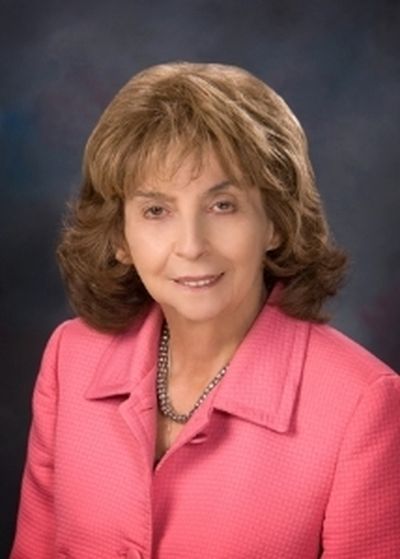 The Republican sweep of Idaho's elections on Tuesday carried off one of North Idaho's longest-serving lawmakers, a Democrat who often voted with the Republicans and whose campaign slogan was "as independent as Idaho." Rep. Mary Lou Shepherd, D-Prichard, lost her bid for a seventh term in the Idaho House to political newcomer Shannon McMillan, who won with 54.9 percent of the vote. It was one of five seats Republicans picked up in the Idaho House while holding even in the Senate, boosting their supermajority in the Legislature from three-quarters of the seats to four-fifths. Shepherd, 77, a retired restaurant/tavern owner who's served in the House since 1999, said she'd never heard of McMillan before the campaign. "It doesn't seem to matter what you do or how you do, it's if you have a big 'R' or not," Shepherd said. McMillan, 49, a former tax preparer who works in her son's law office in Wallace, has served as secretary of the Shoshone County Republican Central Committee, but she's never run for office before. "I guess it was a surprise to me that I won," she said. "I'm glad I won and I hope I don't disappoint my constituents." McMillan said she wants to "push back as hard as I can against the federal government infringing on our rights up here." She said she thinks people want change and smaller government. Her interests also lean to the historical: She does medieval re-enactments with the Society for Creative Anachronism. Shepherd said she's "enjoyed just about every moment" of her legislative service, and offered her successor this advice: "To listen well, don't make assumptions … and at all times remember who you're representing and how they want to be represented." In other North Idaho legislative races, former Republican Sen. Kathy Sims defeated Democrat Paula Marano, 58.1 percent to 41.9 percent, for the House seat formerly held by Rep. George Sayler, D-Coeur d'Alene, who had endorsed Marano. Democrat Dan Schmidt of Moscow defeated Gresham Dale Bouma, who had beaten Sen. Gary Schroeder, R-Moscow, in the GOP primary in May; that pickup for the Democrats was offset by one for the Republicans in Boise, where the Senate seat formerly held by Minority Leader Kate Kelly fell to Republican Mitch Toryanski. He narrowly defeated Rep. Branden Durst, D-Boise. Rep. Phil Hart, R-Athol, took 75 percent of the vote in his race, in which he was unopposed but for a write-in challenger; Hayden businessman Howard Griffiths persuaded 3,016 voters - 25 percent - to write in his name. The other GOP pickups around the state came as Rep. Liz Chavez, D-Lewiston, lost to Republican challenger Jeff Nesset in District 7; Republican Jim Guthrie won the District 29 seat formerly held by Rep. James Ruchti, D-Pocatello, defeating Democrat Greg Anderson; and, in the closest race in the state, former Rep. Julie Ellsworth, R-Boise, edged Democrat Janie Ward-Engelking by just nine votes in District 18, to win the Durst's former House seat. That race will have an automatic recount.
Local journalism is essential.
Give directly to The Spokesman-Review's Northwest Passages community forums series -- which helps to offset the costs of several reporter and editor positions at the newspaper -- by using the easy options below. Gifts processed in this system are not tax deductible, but are predominately used to help meet the local financial requirements needed to receive national matching-grant funds.
Subscribe to the Coronavirus newsletter
Get the day's latest Coronavirus news delivered to your inbox by subscribing to our newsletter.
---
Subscribe and log in to the Spokesman-Review to read and comment on this story