News > Spokane
Gunman killed by police described as 'volatile and explosive'
Tue., Nov. 16, 2010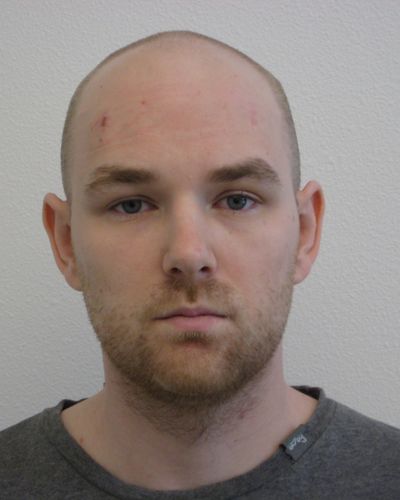 A gunman killed in a shootout with police last week had attempted suicide several times, been hospitalized at Eastern State Hospital and was described as "volatile and explosive" in a state psychiatrist's report two years ago. Ethan A. Corporon saw drug-induced images of aliens and spaceships, dreamed of killing himself with a shotgun and described intense mood swings that experts said made him dangerous and likely to commit crimes, according to a June 2008 report by Dr. William Grant, forensic psychiatrist at Eastern State Hospital. In a 2005 interview with another doctor, Corporon said "what do I have to do to get some attention, kill someone?" and said he had access to a shotgun. Corporon, 29, was shot to death by Spokane police last week after firing a shotgun at his father, then abandoning his truck outside a busy Monroe Street restaurant and firing at officers, witnesses said. He died near the intersection of Indiana Avenue and Madison Street after running through a parking lot with the shotgun. It's unclear when Corporon was last at Eastern State Hospital. John Wiley, spokesman for the state Department of Social and Health Services, said privacy laws prohibit him from even confirming if Corporon has been there. But Grant's report, filed in Benton County Superior Court as part of a 2008 assault case against Corporon, said the Spokane native long suffered from depression and attempted suicide several times. By the time of his interview with Grant, he'd been admitted to the hospital on at least six prior occasions and arrested at least twice for attacking health care providers. According to Grant's report, Corporon said he might feel fine for about six months before becoming depressed again. "These feelings last from days to weeks, and during these periods he gets 'angry at the world - I love everybody or hate everybody," Grant wrote. Diagnosed with disorders ranging from bipolar to antisocial personality, Corporon said he "has started fights with missionaries, or 'anybody else who comes my way,'" according to the report. Corporon said he regularly used alcohol and marijuana and had "probably done everything under the sun," including LSD, which he reported consuming in heavy doses. Police found marijuana plants at a home owned by his father at 1402 W. Buckeye Ave., and a home at 1211 E. 14th Ave., where Corporon recently moved. Born in Spokane to a floor installer and an accountant, Corporon told Grant he started fighting when he was in kindergarten. He was in special classes for children with behavior disorders and often yelled profanities at his teachers and threw things. Corporon spent three days in the psychiatric unit at Providence Sacred Heart Hospital in December 2005 to treat depression and suicidal thoughts. A psychiatrist at the time said Corporon's "borderline and antisocial personality traits were driving most of his mood and stability problems." He was declined taxpayer funding for counseling "because of documented substance abuse" in January 2006. Two days later, Corporon's girlfriend brought him to the emergency room after he cut his wrists and was transferred to Eastern State Hospital for a 90-day stay after trying to escape. Staff there noted "a number of angry outbursts" and said Corporon refused drug addiction treatment In June 2008, he was arrested on a harassment charge after his girlfriend said he threatened to kill her and their 6-week-old daughter. He was again transferred to Eastern State Hospital after he bit and spit at staff members at a Tri-Cities hospital and said aliens told him to kill his family. He was determined competent to stand trial in spring 2009 after Grant's assessment. He pleaded guilty to felony assault charges and was sentenced to six months in the Benton County Jail. He returned for 30 days in January for not paying his fines. Corporon told Grant the assaults were "a chain of events" that began when he stopped taking his medication. "I was really crying out for help," Corporon said, according to Grant's report. It's unclear if Corporon was undergoing mental health treatment last week when police say he arrived at the Buckeye home with a shotgun and threatened his father. Corporon's felony convictions prohibited him from legally possessing firearms. The Spokane County Medical Examiner's Office said he died of two gunshot wounds. The six Spokane police officers who fired at Corporon are on paid administrative leave and are expected to be identified this week.
Local journalism is essential.
Give directly to The Spokesman-Review's Northwest Passages community forums series -- which helps to offset the costs of several reporter and editor positions at the newspaper -- by using the easy options below. Gifts processed in this system are not tax deductible, but are predominately used to help meet the local financial requirements needed to receive national matching-grant funds.
Subscribe now to get breaking news alerts in your email inbox
Get breaking news delivered to your inbox as it happens.
---