News > Idaho
Self-styled militia leader pleads guilty in grenade case
Tue., Nov. 23, 2010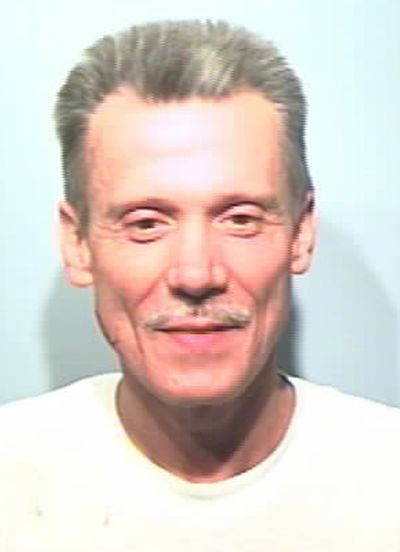 A self-described militia leader pleaded guilty this week to federal gun charges connected to a grenade manufacturing operation at his trailer in Spirit Lake, Idaho. Kenneth B. Kimbley Jr., 58, discussed bombing local bridges with an undercover federal agent and made threatening statements toward President Barack Obama, leading investigators last July to seize 20,000 ammunition rounds and several firearms from Kimbley's property, where he and other suspected militia members gathered to construct grenades, according to court documents. Kimbley, who remains in federal custody, pleaded guilty to Monday to unlawful possession of a firearm and attempt to make a firearm in violation of the National Firearms Act. He faces up to 10 years in prison when he's sentenced Feb. 22. "There was no plea deal," said Assistant U.S. Attorney Traci Whelan. An undercover agent said Kimbley described himself as the leader of the "Brotherhood of America Patriots" militia and said "he would kill members of his group that did not follow orders," according to court documents. Kimbely reportedly described extensive booby traps he'd built and said his militia's purpose "was to resist in the event the government started rounding up the patriots" and to resist foreign invasions or societal breakdowns. His public defender, Kim Deater, did not return a phone call seeking comment. In court documents, she described Kimbley as a nonthreatening man who has passionate political views. Though prosecutors have emphasized his militia ties and his dislike for Obama, Kimbley "made absolutely no threats to harm anyone at anytime," Deater wrote in court documents. "In fact, everything said by Mr. Kimbley is no different than what his idol, TV commentator Glenn Beck, typically states on the air and is protected free speech." Deater writes that though Kimbley was "frequently baited" by an undercover agent, he and his friends "simply discussed their concerns of a communist takeover and the need to be prepared to defend themselves and the country if in fact a takeover occurred." Kimbley and Steven Eugene Winegar, 52, were arrested July 3 at Kimbley's property at 28128 Highway 4, just south of Spirit Lake. Winegar, who has no felony convictions, is on house arrest in Harpster, Idaho pending trial, which is scheduled to begin Jan. 25. An undercover agent had been tracking the men through their militia ties since at least October 2009, when he first saw Kimbley with an AK-47 equipped with an electronic optical sight and bought a .22-caliber Ruger handgun from him. Kimbley was convicted of felony aggravated assault in 2004, which means he's prohibited from possessing firearms. The investigation took an unexpected turn when he learned of Kimbley's plans to build grenades July 3. He secretly recorded Kimbley talking about the plan, which led to the raid at a motor home next to Kimbley's home. In addition to the ammunition and weapons, investigators also seized grenade components, including bolts, two hand grenade bodies, 100 large rifle primers and other tools.
Local journalism is essential.
Give directly to The Spokesman-Review's Northwest Passages community forums series -- which helps to offset the costs of several reporter and editor positions at the newspaper -- by using the easy options below. Gifts processed in this system are not tax deductible, but are predominately used to help meet the local financial requirements needed to receive national matching-grant funds.
Subscribe now to get breaking news alerts in your email inbox
Get breaking news delivered to your inbox as it happens.
---