News > Spokane
Man arrested for murder in Hangman Valley fire
Wed., Oct. 13, 2010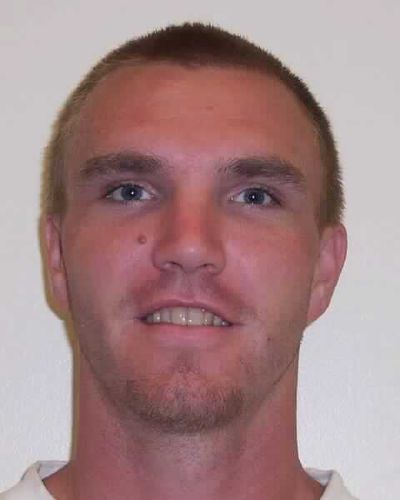 A felon already wanted by the state Department of Corrections was arrested today on murder and arson charges related to a suspicious fire near the Hangman Valley Golf Course. Ryan D. Corkery, 27, was detained at a North Hutchinson Road motel today, near where police found a car belonging to William Frazier Hanel. Hanel, 56, was found dead in burning home at 12036 S. Player Drive early Tuesday. Firefighters were called to the home at 7:11 a.m. after a neighbor saw smoke; they found Hanel's lifeless body face down in the kitchen, according to the Spokane County Sheriff's Office. Crews believe the blaze was intentionally set because fires were burning in different locations. Fire officials said Wednesday it could take weeks to determine a cause. There were no working smoke detectors in the home, investigators said. The medical examiner could not determine Hanel's cause of death, police said. Sheriff's spokesman Sgt. Dave Reagan said Corkery was considered a person of interest after Hanel's body was discovered. No other details of the investigation were available Wednesday, he added. A friend of Hanel's said Tuesday that Hanel graduated from Lewis and Clark High School in the 1970s and had worked as a transmission repairman. His father, L. Warden Hanel, was a U.S. Bankruptcy Court judge in Spokane. Detectives found Hanel's 1983 Jeep Wagoneer outside a bar, Reagan said. Corkery was at the nearby hotel. Reagan said members of a regional violent offender task force had been tracking Corkery "off and on prior to the fire." Corkery was wanted on an escape warrant, which typically is filed after someone stops checking in with a probation officer. Corkery was sentenced in May 2004 to 102 months in prison – eight and a half years – and three years probation for burglary, gun and stolen property convictions. He also has a conviction for unlawful imprisonment/domestic violence. Corkery was arrested during a police standoff in January 2004 after he was allowed to leave jail for the holidays but did not return when required. Corkey barricaded himself in an apartment with his wife, who was seven months pregnant, before surrendering. Corkery was booked into Spokane County Jail today on charges of first-degree murder and first-degree arson. He's expected to appear in Superior Court o n Thursday.
Local journalism is essential.
Give directly to The Spokesman-Review's Northwest Passages community forums series -- which helps to offset the costs of several reporter and editor positions at the newspaper -- by using the easy options below. Gifts processed in this system are not tax deductible, but are predominately used to help meet the local financial requirements needed to receive national matching-grant funds.
Subscribe to the Coronavirus newsletter
Get the day's latest Coronavirus news delivered to your inbox by subscribing to our newsletter.
---