News > Spokane
'Graphic' attack likely leaves inmate blind
Officers say convicted killer gouged out cellmate's eye
Thu., Oct. 14, 2010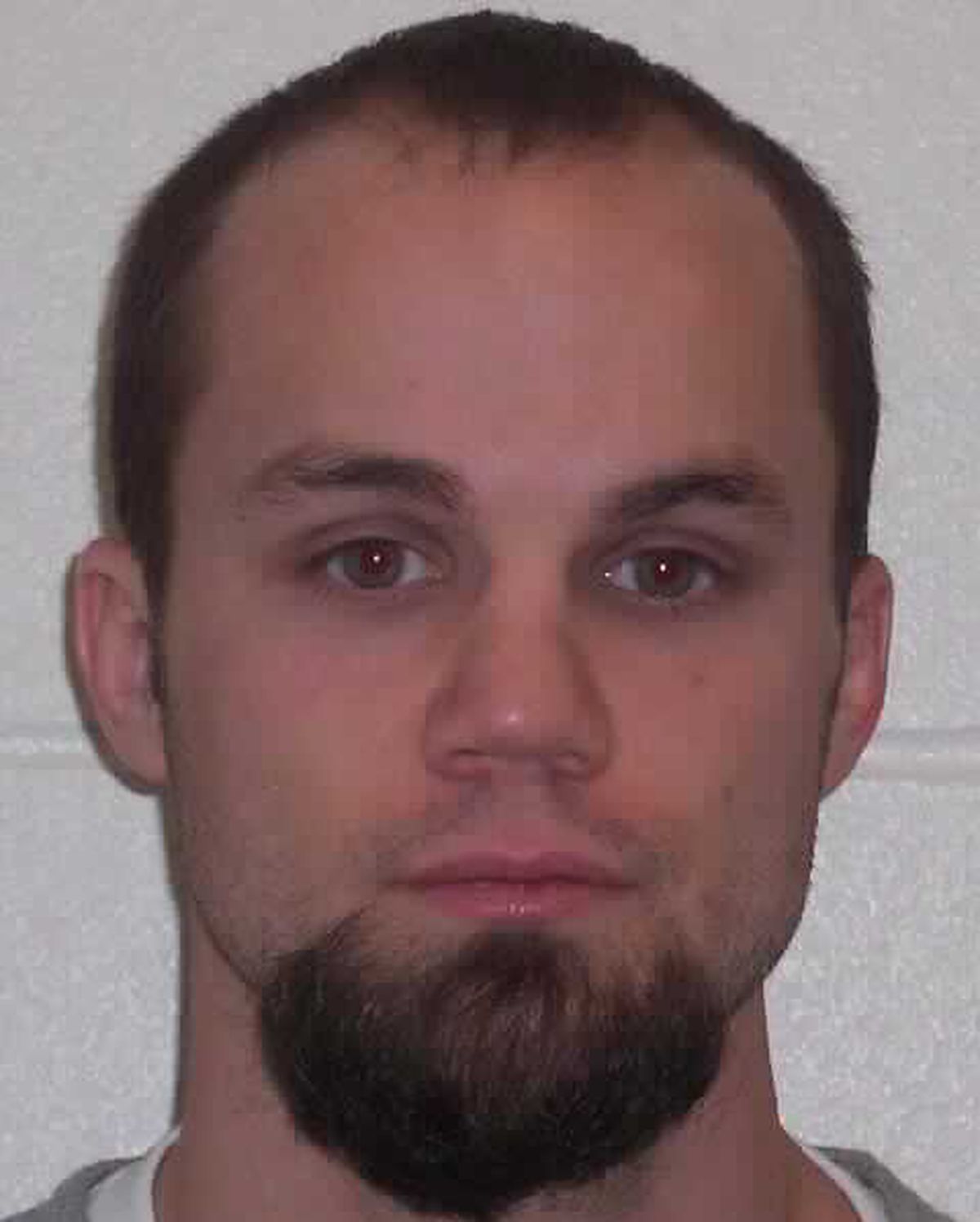 West
A violent inmate who tortured and killed his cellmate at the Spokane County Jail six years ago, resulting in a $180,000 settlement by the county, is accused of gouging out another cellmate's eye at Airway Heights Corrections Center this week.
Michael L. West, 34, attacked Chad E. Bolstad, 25, on Sunday night in a cell the men shared with another inmate, officials said Wednesday.
Bolstad's "left eye was gouged out at the socket, and the right eye was damaged to the point where it appears he's going to lose sight, too," said Airway Heights police Chief Lee Bennett. "It was pretty graphic. He was using his bare hands."
West threatened to attack the third cellmate, Gary L. Welch, telling Welch "about how he's Lucifer and he wants him to bow to him," Bennett said.
Welch pressed a panic button to notify prison staff about 9:40 p.m., and West attacked him, according to police. Prison guards arrived to find West trying to strangle Welch with a towel, Bennett said. Bolstad's left eye was hanging out of its socket.
"It was a very intense crime scene," Bennett said.
Spokane lawyer Jeffry Finer, who represented the family of the inmate West killed in 2004, questioned why West was at a medium-security facility with cellmates.
"I'm not surprised that West may have done this," Finer said. "Given his attack on Christopher Rentz and how horrific it was, it's hard to fathom why he would be placed in confinement with any cellmate."
West was awaiting trial for raping and stabbing his girlfriend in 2004 when he and another cellmate killed 21-year-old Christopher L. Rentz after watching an uncut DVD release of "The Passion of the Christ." In 2007, Spokane County settled a $5.65 million federal lawsuit filed on behalf of Rentz's family for $180,000.
Rentz was a property crimes suspect when he was housed in a cell with West and Brandon M. Martin, who were maximum-security inmates. West pleaded guilty to first-degree murder for the October 2004 attack; Martin pleaded guilty to first-degree rendering criminal assistance. He's serving a life sentence for killing two men in Mead in October 2003.
Airway Heights spokeswoman Risa Klemme said West, Bolstad and Welch recently arrived at the medium-security prison and were temporarily sharing a cell.
Klemme said DOC officials are investigating why West was placed at Airway Heights on Sept. 28. He has been transferred back to the maximum-security Washington State Penitentiary in Walla Walla.
"He had the custody level to be here," Klemme confirmed, but prison officials are investigating how West achieved that custody level. "We have a lot of offenders that have committed violent crimes that have earned their way through the classification process," she said.
Bolstad is scheduled to be released in 2015 for assault and robbery convictions stemming from a 2007 beer robbery that involved a stabbing. Welch is serving time for forgery, theft and drug convictions in Douglas and Chelan counties and is to be released in August.
West is not scheduled to be released until 2048.
Klemme said West was classified as a minimum-security inmate but wasn't eligible for work camps because of his long sentence.
Now West faces two charges of attempted first-degree murder, Bennett said. Detectives are awaiting an interview with him; Bennett said he was "just too far out there" when they tried talking to him after the attack.
Bolstad's father declined comment. His family has contacted an attorney. Bolstad is in stable condition at Providence Sacred Heart Medical Center.
Local journalism is essential.
Give directly to The Spokesman-Review's Northwest Passages community forums series -- which helps to offset the costs of several reporter and editor positions at the newspaper -- by using the easy options below. Gifts processed in this system are not tax deductible, but are predominately used to help meet the local financial requirements needed to receive national matching-grant funds.
Subscribe now to get breaking news alerts in your email inbox
Get breaking news delivered to your inbox as it happens.
---