News > Spokane
Boyfriend of shooter accused of murder
Authorities say he helped woman plot husband's death
Thu., Sept. 2, 2010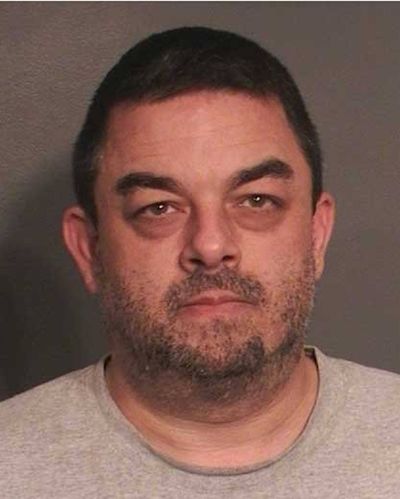 Murder charges have been filed against the boyfriend of a prostitute who shot her husband to death.
Brian L. Moore, 44, is in custody in Anaheim, Calif., after being sentenced to 21 months in prison for federal weapons charges stemming from an unregistered rifle and a firearms silencer found in his Orange County, Calif., warehouse April 27, 2009.
Spokane police had traveled to California to arrest Moore on a warrant charging him with first-degree murder and conspiracy to commit murder for allegedly helping Shellye L. Stark plot and carry out the Dec. 9, 2007, murder of her husband, Dale R. Stark.
But a judge ruled key evidence from Ted Pulver, a private investigator hired by Moore and Stark, couldn't be used against Moore, and prosecutors moved to dismiss the charges in October 2009 but vowed to refile after further investigation.
A 20-page court document filed in Spokane County Superior Court Aug. 26 details the case against Moore, who police believe was not present during Stark's murder but kept in close contact with Shellye Stark before and after the shooting.
Despite a judge's ruling that Pulver's statements couldn't be used because it was part of Stark's case, Pulver remains a key witness, describing Moore as bragging about the plot and discussing Dale Stark's life insurance policy in detail.
Deputy Larry Haskell declined comment on Wednesday, saying the difference in evidence will be clear in court.
The new murder charges were filed just days before Moore was sentenced Monday in U.S. District Court in the Central District of California. He'd pleaded guilty in June to two counts of unlawful possession of an unregistered firearm.
Spokane police expect to return to California to bring Moore back to Spokane if federal agents won't transport him. He's been in custody since his arrest, so he has about five more months to serve under the sentence imposed Monday. He'll be on probation for three years.
In a letter included in his federal court file, Moore said he kept the guns because of his emotional connection to his father.
Moore's lawyer in that case described him as a former Marine who was born into a military family and who "found his professional calling" when he began working as a paralegal for family law attorneys.
But Spokane investigators believe he used that profession to manipulate women with low self-esteem for financial gain.
Pulver's statements portray Moore as the mastermind of a murder plot that targeted Dale Stark's assets. Moore allegedly doctored a will and forged an attorney's signature, then extorted the attorney to keep him from cooperating with police.
Police found information detailing Stark's finances on Moore's computer in a file created about three weeks after the murder, along with Internet research about case witnesses. Police say Dale Stark's money went to his son with Shellye Stark, who then funneled money to Moore and his mother to pay her legal defense. The money also bought a 2007 Pontiac Solstice convertible, which still is in police custody.
A jury convicted Stark of first-degree murder in March 2009, and she was sentenced to 50 years in prison the next month. Her appeal is pending.
Local journalism is essential.
Give directly to The Spokesman-Review's Northwest Passages community forums series -- which helps to offset the costs of several reporter and editor positions at the newspaper -- by using the easy options below. Gifts processed in this system are not tax deductible, but are predominately used to help meet the local financial requirements needed to receive national matching-grant funds.
Subscribe to the Coronavirus newsletter
Get the day's latest Coronavirus news delivered to your inbox by subscribing to our newsletter.
---
Subscribe and log in to the Spokesman-Review to read and comment on this story