News > Spokane
Ex-colleague says Witt's firing damaged squadron's morale
Tue., Sept. 14, 2010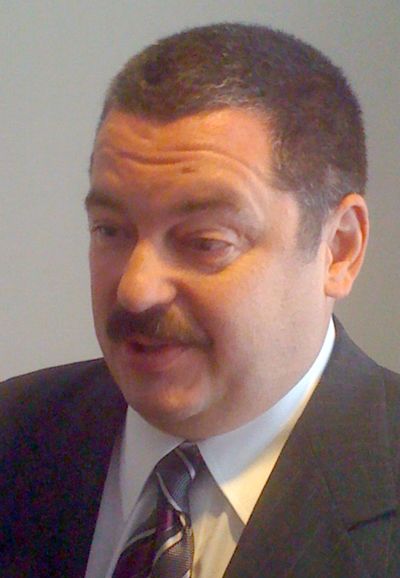 TACOMA – A Spokane fire captain who served in the Air Force Reserves with Major Margaret Witt said he knew that Witt and some other members of the unit were gay or lesbians, and it made no difference in terms of morale.
Jim Schaffer, who rose through the ranks of the 446th Air Evacuation Squadron to become a top noncommissioned officer, said he served in training exercises and overseas deployments with Witt and regarded her as an excellent officer. He considers her discharge under the military's "don't ask, don't tell" policy as a dishonorable act on the part of the Air Force.
"It should not be about what you are, it should be about who you are," Schaffer said.
Having Witt in the unit helped the squadron's morale, but dismissing her hurt it, he said.
Witt was discharged in 2007 under that policy after the husband of a woman with whom she had an affair told commanders she was a lesbian. She's suing to be reinstated.
Sarah Dunne, attorney for the American Civil Liberties Union who is representing Witt, said the flight nurse's sexual orientation was a "nonissue" in her unit. Expert witnesses in the seven-day trial will testify that U.S. military leaders over-predicted problems that could arise if homosexuals could serve openly, and that other countries that lifted such bans found no problems with people resigning from military service or refusing to enlist.
"It was a total nonevent, like Y2K," Dunne said of other countries' experiences.
But Peter Phipps, an attorney for the federal government, said the military is following a policy instituted by Congress that is constitutional. It was Congress that decided open service by homosexuals presents an unacceptable risk, Phipps said, and Witt was not deprived of life, liberty or property by being honorably discharged.
"There's no right to serve in the Air Force Reserves," he said, adding that the experts' views on what happened in other nations' armed forces are irrelevant.
Among the reasons for the policy, Phipps said, are military readiness and concerns over soldiers serving in close quarters on overseas assignments.
But Schaffer said Witt was an exemplary leader who was at one point in charge of enforcing standards and evaluating air evacuation crews to make sure they were ready. That meant she was "the best of the best," he said. And when he went on overseas deployments with her, there were never any problems.
The unit has at least eight members who are homosexuals, and at least three same-sex couples, he said, and he's never heard anyone say they didn't want to work with them because of their sexual orientation.
"We're all doing a job. It's not really an issue," Schaffer said.
Schaffer also said that quarters on overseas deployments were never any less private than serving in a fire station. And while he has some homosexual members of his crew, it doesn't bother him to sleep in the same areas or share bathroom facilities.
Firefighters don't deploy overseas for months at a time, said Steve Buckingham, a federal attorney. But, Schaffer countered, they do get sent to fight forest fires for weeks where conditions may be less private than some war zones he's been in.
Local journalism is essential.
Give directly to The Spokesman-Review's Northwest Passages community forums series -- which helps to offset the costs of several reporter and editor positions at the newspaper -- by using the easy options below. Gifts processed in this system are not tax deductible, but are predominately used to help meet the local financial requirements needed to receive national matching-grant funds.
Subscribe to the Coronavirus newsletter
Get the day's latest Coronavirus news delivered to your inbox by subscribing to our newsletter.
---