News > Idaho
Spokane Co. deputy arrested for drunken driving in CdA
Fri., April 1, 2011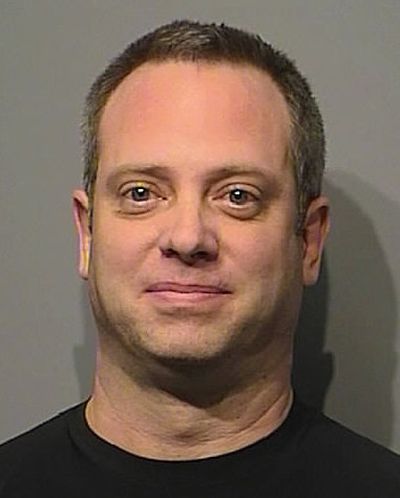 The lead firearms instructor for the Spokane County Sheriff's Office was arrested on suspicion of drunken driving last weekend in Coeur d'Alene. Deputy Daniel Knight, 42, had a blood-alcohol level of 0.19 and 0.188 during breath tests administered after his arrest early Sunday. The legal limit for driving is .08. Knight is on his scheduled days off but will remain on patrol pending the outcome of the criminal case, said Sheriff Ozzie Knezovich. The misdemeanor charge carries up to six months in jail, a $1,000 fine and driver's license suspension for up to 150 days. "We're waiting for the criminal process to finish and then we'll hand out the disciplinary action," Knezovich said. "It appears to be a standard DUI arrest. He cooperated fully and it's just one of those things that I would never have really expected from a deputy of Dan's quality." Coeur d'Alene police Officer Jared Reneau said he was about to turn into the police substation on Fourth Street and Foster Avenue when he noticed a silver truck driving an estimated 40 mph on Fourth, where the speed limit is 25 mph. Reneau caught up with the truck and noticed it drifting "from side to side" in the lane before turning right onto East Margaret Avenue and crossing the center lane. Reneau stopped the truck in the 600 block of East Margaret about 12:10 a.m. Reneau said Knight smelled of alcohol, and his eyes "were extremely bloodshot and watery" Knight said he had a "couple of beers" and seemed to have a difficult time removing his identification, according to a police report. Knight "nearly lost his balance" while exiting his truck and had difficulty maintaining his balance during field sobriety tests. He arrived at the police station about 12:34 a.m., where he submitted the two breath samples. He was booked into jailed for drunken driving and released on $500 bond. He pleaded not guilty to a misdemeanor driving under the influence charge on Monday. Knight, who lives in Coeur d'Alene, was hired by the Spokane County Sheriff's Office in August 2006 and patrols unincorporated areas of Spokane County. As lead firearms instructor, he teaches training courses and is one of several who reviews officer-involved shootings. Knight is charged as a first-time drunken driving suspect. If convicted, he'll be prohibited from driving for at least 30 days or as many as 150. After 30, defendants can request restricted driving privileges for employment or family health needs. Knezovich had previously said that he would no longer sign waivers to allow deputies convicted for drunken driving to operate patrol cars while their licenses are suspended. But he said Friday that the policy change hasn't gone into effect yet because he's still in negotiations with the deputies union, so it won't apply to Knight.
Local journalism is essential.
Give directly to The Spokesman-Review's Northwest Passages community forums series -- which helps to offset the costs of several reporter and editor positions at the newspaper -- by using the easy options below. Gifts processed in this system are not tax deductible, but are predominately used to help meet the local financial requirements needed to receive national matching-grant funds.
Subscribe now to get breaking news alerts in your email inbox
Get breaking news delivered to your inbox as it happens.
---