News > Idaho
Felon arrested on gun charge linked to taco stand protests
Wed., April 20, 2011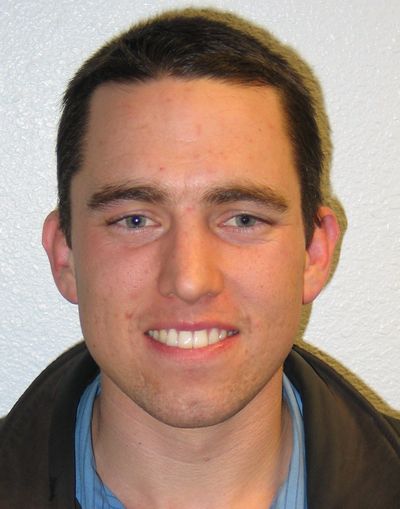 A Whitman County man who bragged online about being involved with racist taco truck protests in Kootenai County was arrested on a federal gun charge Wednesday. Jeremiah Daniel "J.D." Hop, who describes himself as an anti-race-mixing activist on the racist website Vanguard News Network, is accused of being a felon in possession of a firearm. Investigators spent most of Wednesday searching Hop's home near Pullman, as well as another property in Whitman County associated with the suspect, said Don Robinson, supervisor for the FBI's Coeur d'Alene office. Hop, who was arrested Wednesday morning, is not a member of the Aryan Nations but is involved in racist circles, Robinson said. Hop was convicted of third-degree rape of a child in 2005. Hop, 29, is to appear before a federal magistrate in Spokane today. Under the name WhitePhoenix, a man who identified himself as Hop wrote on the racist website Stormfront about his work protesting taco stands in the Coeur d'Alene area. The commenter said he lived in Pullman and that his name was J.D. Hop. In a post on Feb. 7, WhitePhoenix said he wasn't worried about the law. "We see them plenty and the general public hates that they can't do a legal thing…to us," according to the post. Two days later, he titled his post "North Idaho five weeks and going…" and said he was working to bring "the mexican taco cart foothold to the attention of the locals here in couer d'alene/Hayden." In his last post on April 13, WhitePhoenix said he was helping members of the racist group the Original Knights of America. He described himself as a general contractor involved in construction, maintenance and repair. Robinson said no other arrests are expected. He declined to say what led investigators to Hop. The case is not connected to the discovery of a bomb on the Martin Luther King, Jr., Unity march route in January, said Frank Harrill, supervisor for the FBI's Spokane office. Robinson said that while Wednesday was significant in the racist movement because it's Adolf Hitler's birthday, the timing of Hop's arrest is coincidental. A grand jury indicted Hop on Tuesday, but the document remained sealed until his arrest. He's accused of possessing a Saiga 12 gauge semi-automatic shotgun on March 25. The charge carries up to 10 years in prison.
Local journalism is essential.
Give directly to The Spokesman-Review's Northwest Passages community forums series -- which helps to offset the costs of several reporter and editor positions at the newspaper -- by using the easy options below. Gifts processed in this system are not tax deductible, but are predominately used to help meet the local financial requirements needed to receive national matching-grant funds.
Subscribe now to get breaking news alerts in your email inbox
Get breaking news delivered to your inbox as it happens.
---