News > Spokane
Woman found dead behind Spokane warehouse ID'd
Tue., Aug. 16, 2011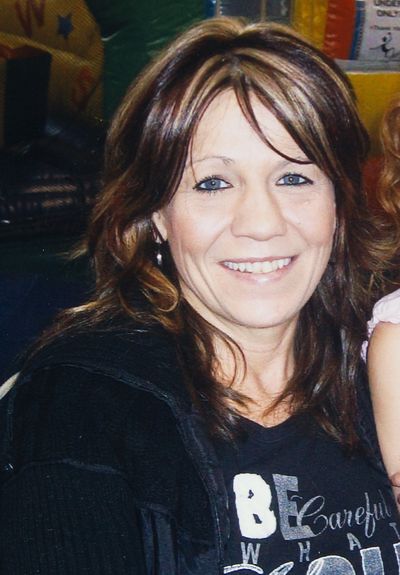 When Tarah Krivenko last spoke with her mother on Friday, she said the 48-year-old Spokane Community College student was planning to help a friend with her homework.
But when her mother didn't return home that night, Krivenko suspected something was wrong.
Those fears were confirmed Saturday after the body of Krivenko's mother, Evon M. Moore, was found in an alley behind an east Spokane warehouse.
"This is the biggest tragedy of so many people's lives," said Krivenko, who also is a student. "She's such a loving person, and all these people are grieving her."
An autopsy Monday confirmed her identity, but investigators have not determined a cause of death, according to the Spokane County Medical Examiner's Office. Police said Saturday that she appeared to have died from trauma to her head and neck.
Officer Jennifer DeRuwe said Monday that detectives are "working like crazy" to retrace the last days of Moore's life and find her killer.
Krivenko and her two sisters are baffled at who would want their mother dead and why.
"That's the part that has everybody so stumped," Krivenko said. "Everybody is just so devastated."
Moore was convicted of felony burglary and drug charges in 2005 but had turned her life around and was studying to be a paralegal, family members said.
She was dedicated to her studies and kept a simple routine: school, study and keeping up with her six grandchildren, Krivenko said. She wasn't taking classes this summer as she recovered from leg surgery, but was to return in the fall. She was on track to graduate in June with an emphasis in legal studies. She planned to be a family law paralegal. Retired Superior Court Judge Neal Rielly said his wife, Barbara Rielly, a legal studies instructor at SCC, knew Moore from class and is devastated by her death, but the community college has asked staff not to discuss their students.
A worker was taking out trash behind an East Riverside Avenue warehouse, just west of North Ralph Street in east Spokane, when he spotted what appeared to be a body and called police about 1:30 p.m. Investigators found fingerprints at the scene, but it's not known if they're connected to the homicide. Police haven't determined where Moore was killed.
Krivenko said her mother, who moved to Spokane from Pennsylvania more than a decade ago, has no connection to the area where her body was found, which is known for prostitution activity.
Krivenko said her mother was not a prostitute and kept herself neat, enjoyed pedicures and manicures and wore designer clothes. She was small – petite at 5-foot-2 – and Krivenko wonders if someone may have been trying to kidnap or rob her.
"If anything, she was having a drink" somewhere in the area, Krivenko said.
She's tempted to start questioning people, but she wants to let detectives do their jobs first. Meanwhile, she and her friends will remember Moore as a bubbly, outgoing woman who was a mother figure to many and had recently taken up scrapbooking.
"She was a social butterfly," Krivenko said.
Local journalism is essential.
Give directly to The Spokesman-Review's Northwest Passages community forums series -- which helps to offset the costs of several reporter and editor positions at the newspaper -- by using the easy options below. Gifts processed in this system are not tax deductible, but are predominately used to help meet the local financial requirements needed to receive national matching-grant funds.
Subscribe now to get breaking news alerts in your email inbox
Get breaking news delivered to your inbox as it happens.
---