News > Idaho
County leaders offer '12 budget
$4 million would come from reserve funds under Kootenai proposal
Sat., Aug. 20, 2011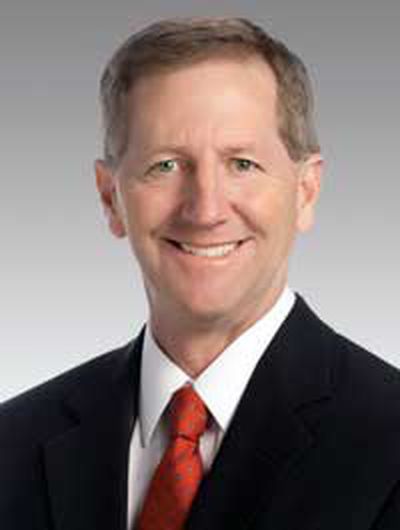 Kootenai County commissioners are proposing a 2012 budget almost $3 million higher than this year's, but they say property taxes won't increase because $4 million will be used from reserve funds.
Several county reserve funds have risen to levels well beyond what is needed, said Commissioner Dan Green, who took office in January. "We are going to draw them down to prudent levels," Green said. "Right now we have extra money."
County Finance Director David McDowell said drawing down the reserves would not affect the county's liquidity or credit worthiness because the county will retain sufficient funds. The commissioners said they intend to develop a protocol for managing reserve funds.
During the past six months, the commissioners have eliminated 20 positions, which they said saved about $850,000. However, those savings were virtually wiped out, Green said, by the need to increase county assistance, which is state-mandated help for the indigent.
The county assistance budget is proposed to increase by $1.1 million. In other proposed increases:
• Almost $600,000 would be spent on a digital surveillance system for the jail,
• More than $400,000 would go toward sheriff's patrol vehicles
• $165,000 would pay for increases in inmate medical services.
• About $344,000 in additional funds is proposed for the public defender's office, in part to add two attorneys to help manage a growing caseload, the budget shows.
The county also is proposing increasing compensation for employees by $750,000. Some of that will go to provide 3 percent increases to sheriff's deputies and 911 personnel to help prevent law enforcement from leaving for higher-paying jobs in Spokane County, Green said.
Sheriff's Maj. Dan Mattos said the department appreciated the additional equipment included in the budget but needs to dissect changes to salaries and benefits before commenting. "To the extent that this will stem a tide and to what degree … I'm not going to comment other than to say that we need to take a good hard look at this," he said.
Separate from the pay increases for law enforcement, $257,400 would be provided for cost-of-living adjustments to all employees except new employees or people who have received a raise in the past two years. An additional $169,430 would be given to department heads to award merit pay increases as they see fit, Green said.
Instead of absorbing $420,000 in additional health insurance premiums, the county has proposed increasing employees' share of health insurance plans, with incentives to lower costs by participating in a wellness plan. Over the past 10 years, health premium costs have more than doubled, Green said, and the county has absorbed most of the nearly $3.5 million in increases.
Local journalism is essential.
Give directly to The Spokesman-Review's Northwest Passages community forums series -- which helps to offset the costs of several reporter and editor positions at the newspaper -- by using the easy options below. Gifts processed in this system are not tax deductible, but are predominately used to help meet the local financial requirements needed to receive national matching-grant funds.
Subscribe to the Coronavirus newsletter
Get the day's latest Coronavirus news delivered to your inbox by subscribing to our newsletter.
---
Subscribe and log in to the Spokesman-Review to read and comment on this story