News > Spokane
Democrats see opportunity in 5th District
Potential challengers cite Congress' low approval rating
Thu., Dec. 15, 2011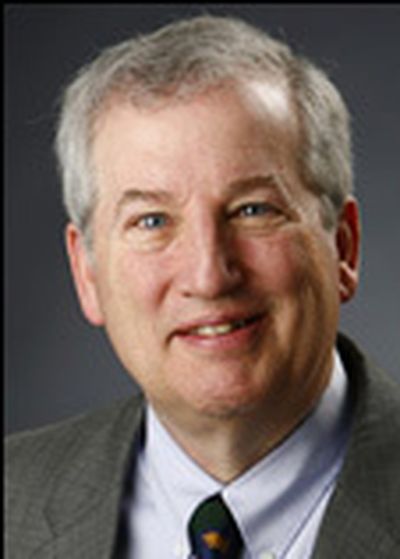 A former dean of Gonzaga University Law School is among the Democrats considering a campaign against Rep. Cathy McMorris Rodgers next year.
Dan Morrissey, who served as dean from 2001-'04 and now teaches corporate law at the school, said he is exploring his prospects for a race and expects to decide by next month.
"I'm testing the waters," he said, which includes speaking to party gatherings in Eastern Washington's 5th Congressional District and discussions with the Democratic Congressional Campaign Committee, a group that recruits and raises money for candidates.
Morrissey, 63, is one of several Democrats that party sources have named as a potential challenger to McMorris Rodgers, a member of the House GOP leadership who would be seeking a fifth term in 2012.
Also among the potential candidates: outgoing Spokane Mayor Mary Verner; longtime Spokane television reporter Daryl Romeyn, who advanced in the primary in the 5th Congressional District last year but lost to McMorris Rodgers in the general election; and Rich Cowan, chief executive officer of North by Northwest productions.
Whoever runs could face an uphill battle. After winning a hotly contested GOP primary in 2004, McMorris Rodgers has rolled to easy general-election victories over Democrats every two years. She raised just under $1.5 million for her 2010 campaign and has more than $600,000 on hand to start a 2012 campaign, which she typically announces in March.
The Eastern Washington district elected a Democrat for 30 years but made national news in 1994 when it turned out then-House Speaker Tom Foley for Republican George Nethercutt, a Spokane lawyer. It hasn't elected a Democrat to the U.S. House since then and gives Republican candidates winning margins in most contests for U.S. Senate, governor and other statewide offices.
However, some Democrats believe McMorris Rodgers could be vulnerable in 2012 because of the economy and the low approval ratings of Congress overall.
Morrissey may have the shortest timeline to make a decision. He said he expects to decide sometime in January whether he'll run. If he does, he'll challenge the incumbent on the economy, the growing gap between the nation's rich and poor, and Congress' inability to come together to solve those problems.
"Timing is everything in politics. Something has to be done to address these issues," he said.
McMorris Rodgers is now a leader in the House Republican Caucus, often seen with House Speaker John Boehner and others during announcements on policies or legislation. "She's up there every time he's showing his intransigence," Morrissey said.
Romeyn has been talking about another campaign since losing in the 2010 general election but said he might not announce his intentions before the spring. He'd like to build on the experiences of the 2010 race, but said the deciding factors will be "money and being a realist."
Cowan said he's had several people talk to him about the race and would campaign on increasing jobs and improving the economy if he decides to run. The job is "a great opportunity to serve the district," but Cowan said he's not close to making a decision.
Verner, who lost her mayoral re-election bid to former McMorris Rodgers aide David Condon, said recently she would "probably" run for political office again. But Verner added she didn't know if that would mean a run for Congress next year. "That's not something I'm really ready to discuss yet."
One of the stated reasons Washington Republicans contributed heavily to the Condon campaign in the closing weeks of the race, a party official said, was because they didn't want her as a future candidate against McMorris Rodgers.
Morrissey said he was a strong supporter of Verner in her mayoral campaign and considers her a good friend. But he said his decision won't depend on whether Verner or any of the other potential candidates get in the race.
"A primary contest in the Democratic Party wouldn't be all that bad," he said.
Staff writer Jonathan Brunt contributed to this report.
Local journalism is essential.
Give directly to The Spokesman-Review's Northwest Passages community forums series -- which helps to offset the costs of several reporter and editor positions at the newspaper -- by using the easy options below. Gifts processed in this system are not tax deductible, but are predominately used to help meet the local financial requirements needed to receive national matching-grant funds.
Subscribe now to get breaking news alerts in your email inbox
Get breaking news delivered to your inbox as it happens.
---