Air traffic control tower named for WWII veteran, FAA retiree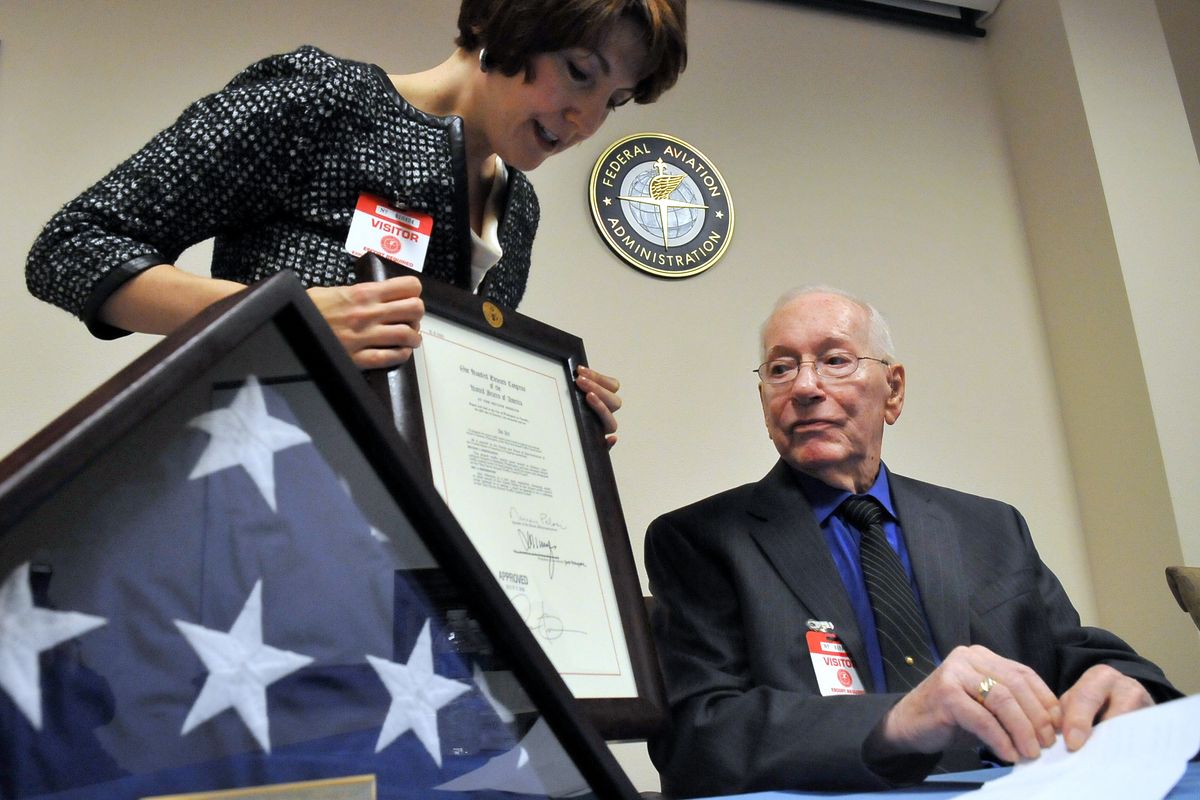 There apparently is only one federal air traffic control tower named for anyone, and Spokane has it.
By act of Congress, the tower at Spokane International Airport was named for Ray Daves, a retired air traffic controller and World War II veteran who survived the 1941 attack on Pearl Harbor and the 1942 sinking of the carrier USS Yorktown.
"By naming the control tower after Ray, we will remind all those who come here of this great patriot who represents the best of our nation," said U.S. Rep. Cathy McMorris Rodgers, who on Friday presented Daves with an official copy of the bill.
Daves, 90, a Navy radio operator during the war, went to work for the Civil Aeronautics Authority in Spokane in 1946 and retired from the renamed Federal Aviation Administration in 1973.
Surrounded by family and friends in the tower's ground-floor offices, he accepted the honor on behalf of all FAA employees, "past, present and future."
"I am deeply grateful to all those who made today possible," Daves said.  "This is a great honor which I accept with a humble heart."
The dedication was the idea of FAA employee Tom Torvik, who was inspired by the 2008 book about Daves, "Radioman: An Eyewitness Account of Pearl Harbor and World War II in the Pacific," by Spokane author Carol Edgemon Hipperson.
"I'm big on history and I realized I am following in his footsteps," Torvik said.
He and his sister, Stephanie Yanuszeski, a teacher at Windsor Elementary School, began a letter campaign promoting the dedication.
McMorris Rodgers introduced a bill in the House and Sen. Patty Murray a companion measure in the Senate. On Dec. 22, President Barack Obama signed into law what is apparently the only such dedication of a federal control tower.
"This is the first one that we are aware of," said Michelle Skomars, the FAA's air traffic manager at the 271-foot tower, which began operation in August 2007.
Also in attendance Friday were representatives of the U.S. Navy, the National Air Traffic Controllers Association and Ralph Virene of the Lilac City Pearl Harbor Survivors Association, of which Daves is a past president.
"We are very proud of him," Virene said.
---