News > Spokane
Manslaughter charges filed over deadly explosion
Mon., Feb. 28, 2011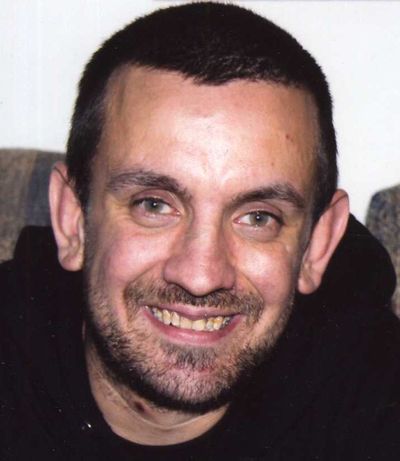 Manslaughter charges have been filed against two men for a deadly explosion outside a party north of Chattaroy last fall. Christapher A. Harris, 20, and James J. Crouchman, 35, pleaded not guilty Monday in Spokane County Superior Court. Neither is in custody. Harris is charged with first-degree manslaughter and Crouchman second-degree manslaughter after a homemade bomb exploded outside a home at 3110 E. Dennison-Chattaroy Road on Nov. 6 and killed Cody R. Hathaway, 28. "He died because they were using illegal devices," said Sgt. Bill Beeman of the Spokane County Sheriff's Office. Although authorities don't believe anyone intended to kill Hathaway, the charges allege Harris' reckless actions and Crouchman's negligence caused the death. Harris also is charged with possession of a stolen firearm and possession or manufacture of an incendiary device. If convicted, he faces 95 to 125 months in prison, said Spokane County Deputy Prosecutor Dale Nagy. If convicted of second-degree manslaughter, Crouchman faces 26 to 34 months in prison, Nagy said. Harris was arrested on an explosives charge just after the incident. Police say he brought the device and other homemade bombs to the party, then removed bomb-making materials from his Spokane apartment and dumped them in Idaho to avoid investigators. Hathaway's mother, Gloria Hathaway, said the party was an annual gathering for friends and family and that Harris was not invited but showed up at Crouchman's behest. Crouchman told police he ignited one of the devices in a poorly lighted area, then saw Hathaway emerge from the area and collapse after the explosion. Medical Examiner Sally Aiken recovered a metal fragment from Hathaway's neck that appeared to be from a CO2 canister. Aiken believes Hathaway died when the canister struck the left side of his neck and severed an artery and jugular vein, according to court documents. Crouchman said he'd lit three of the devices, which included a small CO2 canister and a white, cube-shaped device "that looked like a candle with a green fuse wrapped in plastic or cellophane," detectives wrote. Harris' girlfriend's roommate, John M. Williams, told police that Harris said he'd taken explosives to the party "and a guy died." "Williams said at one point Harris chuckled and said, 'Huh, I killed someone,' " according to a probable cause affidavit. "Williams said he at first thought Harris was playing a practical joke on him, but instead Harris asked Williams to assist him at this apartment by getting his 'bomb-making stuff.' " Authorities recovered the materials in Shoshone County, Idaho, as well as lab coats, a black and gray wig and a copy of the Periodic Table of the Elements. Witnesses said Harris wore a lab coat and wig at the party, which was Halloween themed. Trial is tentatively scheduled for May 23. Hathaway's parents attended Harris and Crouchman's arraignments. "This whole thing has been a nightmare," said Gloria Hathaway. She said her son, an unemployed construction worker, was a loving man who was particularly close to his nieces and nephews. "His heart was as big as the world," she said.
Local journalism is essential.
Give directly to The Spokesman-Review's Northwest Passages community forums series -- which helps to offset the costs of several reporter and editor positions at the newspaper -- by using the easy options below. Gifts processed in this system are not tax deductible, but are predominately used to help meet the local financial requirements needed to receive national matching-grant funds.
Subscribe to the Coronavirus newsletter
Get the day's latest Coronavirus news delivered to your inbox by subscribing to our newsletter.
---
Subscribe and log in to the Spokesman-Review to read and comment on this story