News > Spokane
Suspect in '86 murder headed back to Spokane
Tue., Jan. 4, 2011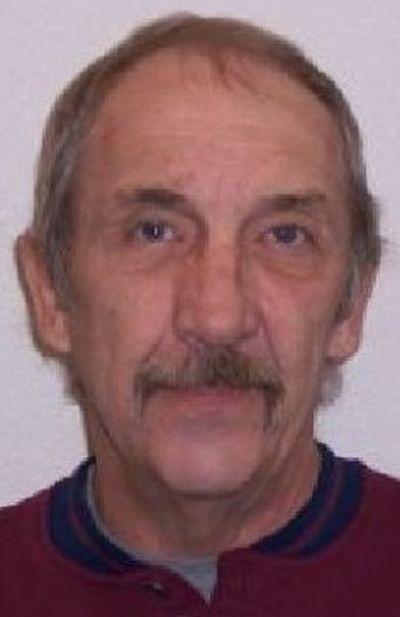 A murder suspect who is a person of interest in three other decades-old slayings could appear before a Spokane County judge as early as Wednesday. Gary L. Trimble, 62, was ordered extradited to Spokane from Montana at a hearing Tuesday in Teton County, where he has been in custody since October. Trimble is charged in Spokane County Superior Court with first-degree murder for the Dec. 24, 1986, strangulation of Dorothy E. Burdette. Spokane police Detective Kip Hollenbeck traveled to Montana on Tuesday to transport Trimble. Police say DNA tied Trimble to Burdette's murder. Authorities are awaiting DNA tests in three other unsolved strangulation murders. Trimble faced about five years in prison for violating his probation in Montana on an intimidation conviction, but Teton County Attorney Joe Coble said he recommended a suspended prison sentence instead to allow Trimble to immediately face the Spokane County murder charge. "I think that your case is more important and probably more time sensitive," Coble said. Burdette was 62 and a regular at the Mayfair Cafe, 202 S. Washington, where employees said she left with a man they didn't recognize the night of her murder in 1986. The man had offered to buy her a drink and said "she looked like his mother," according to a probable cause affidavit filed in Superior Court. He'd already approached another woman with a similar proposition. A police sketch of the man from 1986 has "a striking resemblance" to a photo of Trimble from that time, according to the affidavit. Witnesses described the man has 5-foot-7 to 5-foot-8 with light brown hair. Trimble is about 5-foot-9 with brown hair. Coble said Trimble said little during Tuesday's court hearing. "I would say it looks like he's very resigned," Coble said. Trimble was jailed on a probation violation Oct. 22, more than year after court officials say he stopped checking in with his Montana Department of Corrections probation officer. He was placed on probation in 2007 for an intimidation conviction after his girlfriend told police he'd choked her in a fight over money. "That's not too socially responsible," Coble said. "I think his treatment of women is not good." Court documents detailing the incident said Trimble attacked the woman "by just pinching the jugular vein area of her throat." Trimble fought extradition to Washington, but Spokane County Deputy Prosecutor Jack Driscoll obtained a governor's warrant that led to his transfer. Driscoll has said authorities are awaiting DNA results before deciding on charges for the Jan. 30, 1986 death of 27-year-old Ruby Jean Doss, a suspected prostitute who was found strangled in a field near Fiske and Ferry; 30-year-old Mary Ann Turner, another suspected prostitute found strangled to death Nov. 4, 1986 near a garage at 100 S. Ivory Street; and Kathleen D. Dehart, a 37-year-old former topless dancer who was found strangled in the basement of an apartment in the 900 block of South Hatch Street on July 5, 1987. Public records portray Trimble as a longtime felon and alcoholic who spent several years in Washington prisons and has a misdemeanor warrant in Spokane County for allegedly stealing his daughter's car in 2005. Trimble has misdemeanor warrants in at least two other counties for drunken driving and trespassing. He's lived several places, including a home in Pasco and an apartment at 419 S. Washington Ave., in Spokane - just two blocks from where police believe he met his murder victim 24 years ago.
Local journalism is essential.
Give directly to The Spokesman-Review's Northwest Passages community forums series -- which helps to offset the costs of several reporter and editor positions at the newspaper -- by using the easy options below. Gifts processed in this system are not tax deductible, but are predominately used to help meet the local financial requirements needed to receive national matching-grant funds.
Subscribe to the Coronavirus newsletter
Get the day's latest Coronavirus news delivered to your inbox by subscribing to our newsletter.
---