News > Spokane
Mager accuses successor French of libel
Complaint filed with Public Disclosure Commission
Wed., Jan. 19, 2011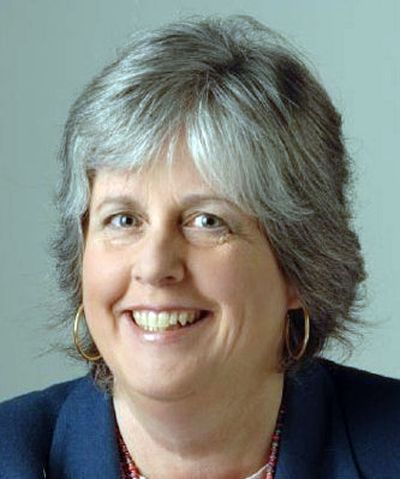 Former Spokane County Commissioner Bonnie Mager on Tuesday announced a Public Disclosure Commission complaint accusing her successor, Al French, of libel.
With exhibits, Mager's complaint is 107 pages long and covers many of the issues in her race against French. However, Mager's cover letter focuses on a barrage of e-mails in the week before the Nov. 2 general election.
French said in an e-mail to supporters that Mager was "apparently abusing a (property tax deferral) program designed to assist legitimate members of the agricultural community."
Some of French's supporters went a step further and stated incorrectly in e-mails that Mager "falsified" her application for an agriculture-based property tax deferral and "owes more than $7,500 in back property taxes."
Mager acknowledges no distinction between French and his supporters.
At the time of the e-mails, a Public Disclosure Commission spokeswoman said the state agency doesn't regulate election e-mails. However, she said Internet-based campaigns are an emerging issue and the PDC would need to review its policies for the future.
French brushed aside Mager's complaint: "I'm busy doing the work of the county, and that's what I'm focused on right now. I'm comfortable I did nothing wrong."
Mager claims without evidence that French got the county Assessor's Office to "produce false documents that were not public records at all, but rather projections of penalties."
Actually, Mager and her husband, John, were among 46 property owners who didn't respond to a request for information and were warned about how much tax they would owe if they failed to respond to a second letter.
The Magers met the deadline and remain in a program that shaved $1,050 off last year's tax bill on their 40-acre property near Cheney.
Public records show the couple qualified for the farm tax break with evidence that they sold $50 worth of hay last year and that their daughter, Caroline, had agreed to pay $150 a month for each horse they boarded for her.
The Magers said last fall that they were boarding two horses, but sometimes might have three.
Local journalism is essential.
Give directly to The Spokesman-Review's Northwest Passages community forums series -- which helps to offset the costs of several reporter and editor positions at the newspaper -- by using the easy options below. Gifts processed in this system are not tax deductible, but are predominately used to help meet the local financial requirements needed to receive national matching-grant funds.
Subscribe now to get breaking news alerts in your email inbox
Get breaking news delivered to your inbox as it happens.
---