News > Spokane
Repeat offender Hall pleads guilty to federal drug charge
Hall faces 5 to 40 years after plea in meth case
Thu., Jan. 27, 2011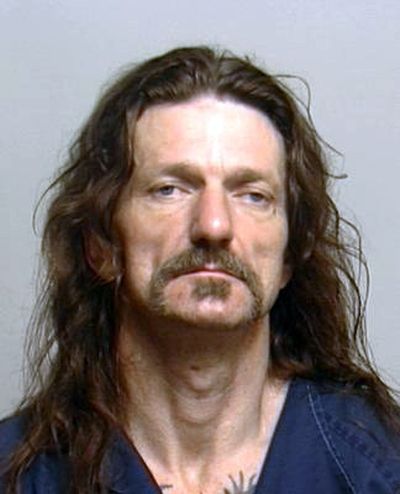 One of Spokane's most notorious career criminals has pleaded guilty to a federal drug charge.
Eddie Ray Hall, 46, faces five to 40 years in prison after pleading guilty Jan. 20 to distribution of 50 grams or more of a substance containing methamphetamine.
He'll remain at the Spokane County Jail until sentencing, which is scheduled for April 21.
His lawyer, Ronald Van Wert, said he likely will seek a much different sentence for his client than federal prosecutors.
"We do know that Eddie's going to spend a substantial amount of time in prison," Van Wert said.
Hall is a longtime felon who had been arrested 47 times by 1998, when law enforcement used him as an example of how much repeat offenders cost society. Authorities estimated Hall had cost about $1 million. He has at least 20 felony convictions, mostly for drugs and burglary.
Hall originally faced seven other meth charges under a grand jury indictment filed in U.S. District Court in August 2009.
Van Wert said the other charges were dismissed because "when coming to a resolution that was reasonable and really best for everyone involved, it came down to that one count."
Assistant U.S. Attorney Matt Duggan, who is prosecuting the case, did not return a phone call seeking comment.
Hall's co-defendant, Ronald Hipkiss, 49, was sentenced to 10 years in prison in September after pleading guilty to possession with intent to distribute 50 grams or more of a mixture containing meth and conspiracy to distribute 50 grams or more of meth.
Police searched Hipkiss' home at 2803 E. Fourth Ave., on Oct. 8, 2008, after drug transactions with a confidential informant. They recovered 123 grams of methamphetamine, of which 49 grams was pure, according to Hipkiss' plea agreement.
Investigators believe Hall was working with Hipkiss to sell the methamphetamine for about three weeks before the raid. Hall met with the informant at Hall's home at 3712 E. Pratt Ave., and provided a total of about 80 grams of meth, court documents say.
Hall escaped a Yakima jail about a month after his arrest and headed to Spokane, where sheriff's deputies nabbed him following a six-day manhunt.
Local journalism is essential.
Give directly to The Spokesman-Review's Northwest Passages community forums series -- which helps to offset the costs of several reporter and editor positions at the newspaper -- by using the easy options below. Gifts processed in this system are not tax deductible, but are predominately used to help meet the local financial requirements needed to receive national matching-grant funds.
Subscribe to the Coronavirus newsletter
Get the day's latest Coronavirus news delivered to your inbox by subscribing to our newsletter.
---
Subscribe and log in to the Spokesman-Review to read and comment on this story